People・Wisdom
Nothing is Impossible
An Interview with Alumnus Regan Ho Ting-hong, HKBU Council Member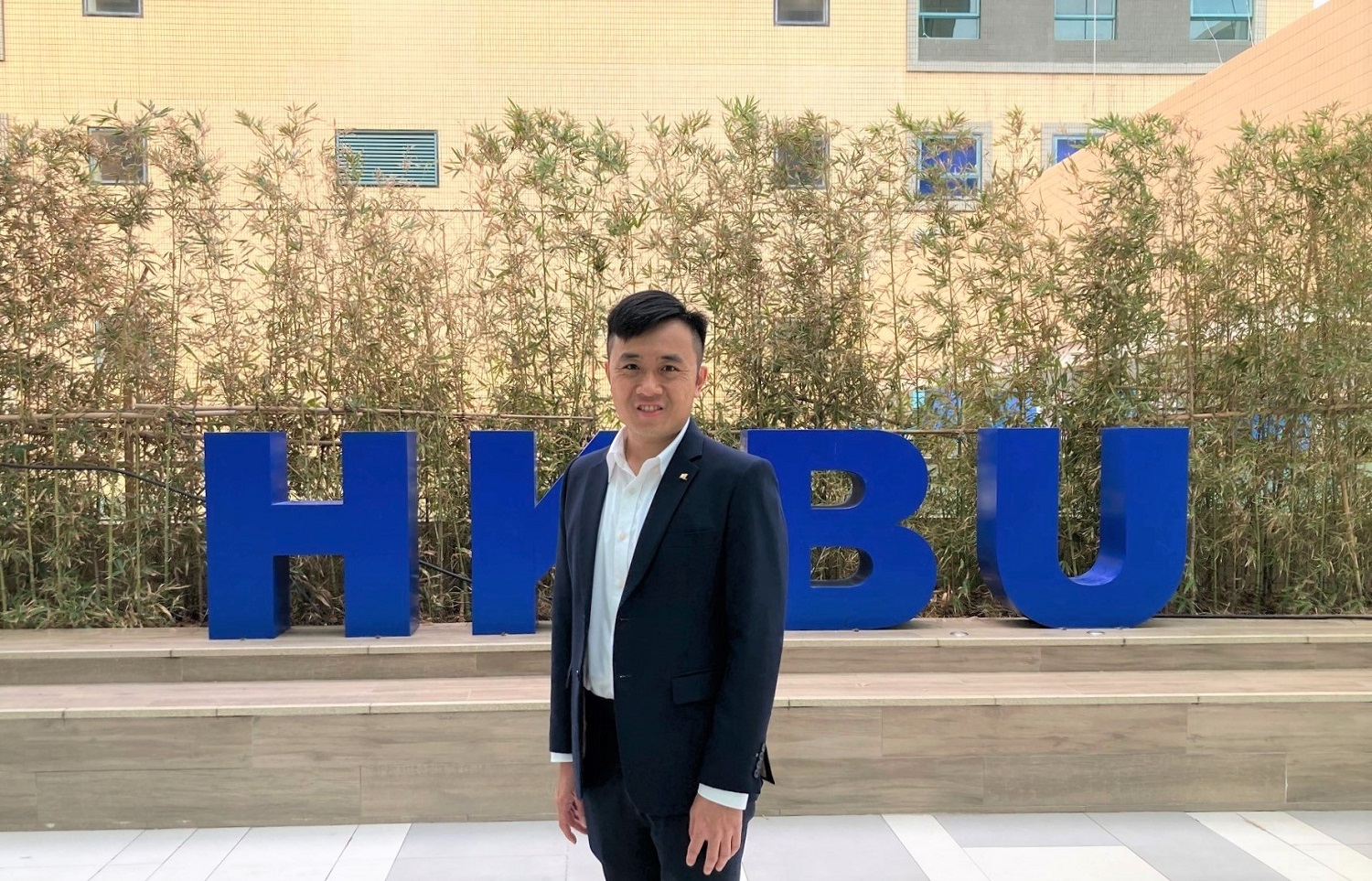 Alumnus Regan Ho Ting-hong (Accountancy) was recently appointed by the Chief Executive of the HKSAR as a member of the HKBU Council. Starting from a student of HKBU, it is really uncommon for a graduate to join the University Council only in around a decade of time; nevertheless, alumnus Ho proves that nothing is impossible. He humbly said that his appointment might be associated with his active participation in public services. He cherishes the opportunity to serve alma mater, in the hope of contributing to the long-term development of alma mater and its students.
Destined to Join HKBU
The connection between alumnus Ho and HKBU began since he attended the HKBU Information Day, during which he was already impressed by the cosy and friendly ambience on campus. This feeling grew stronger after he studied at HKBU. In Regan's eyes, although the campus was not huge, interpersonal relationships were more intimate as he had close interactions with a number of classmates, seniors and teachers during his undergraduate years. What impressed him most was his fruitful experience gained from serving at Wofoo Leaders' Network, which was advantageous to his future development. He elaborated, "In addition to voluntary services, I got the opportunity to participate in exchange trips in Mainland China and to receive leadership training. All these exposures were not only eye-opening for me, but they groomed my personal development and enabled me to establish an extensive network, paving me the way to opportunities and prospects after graduation."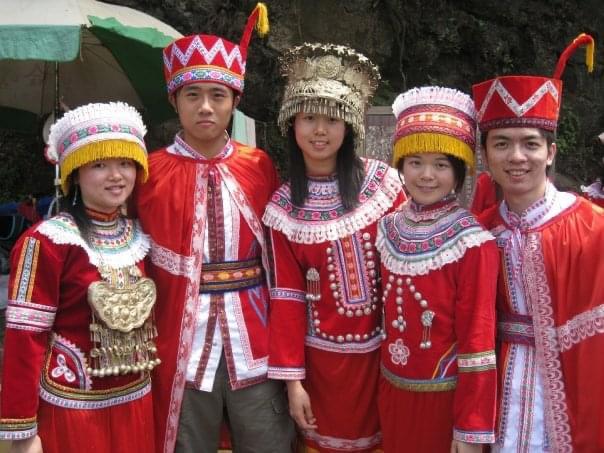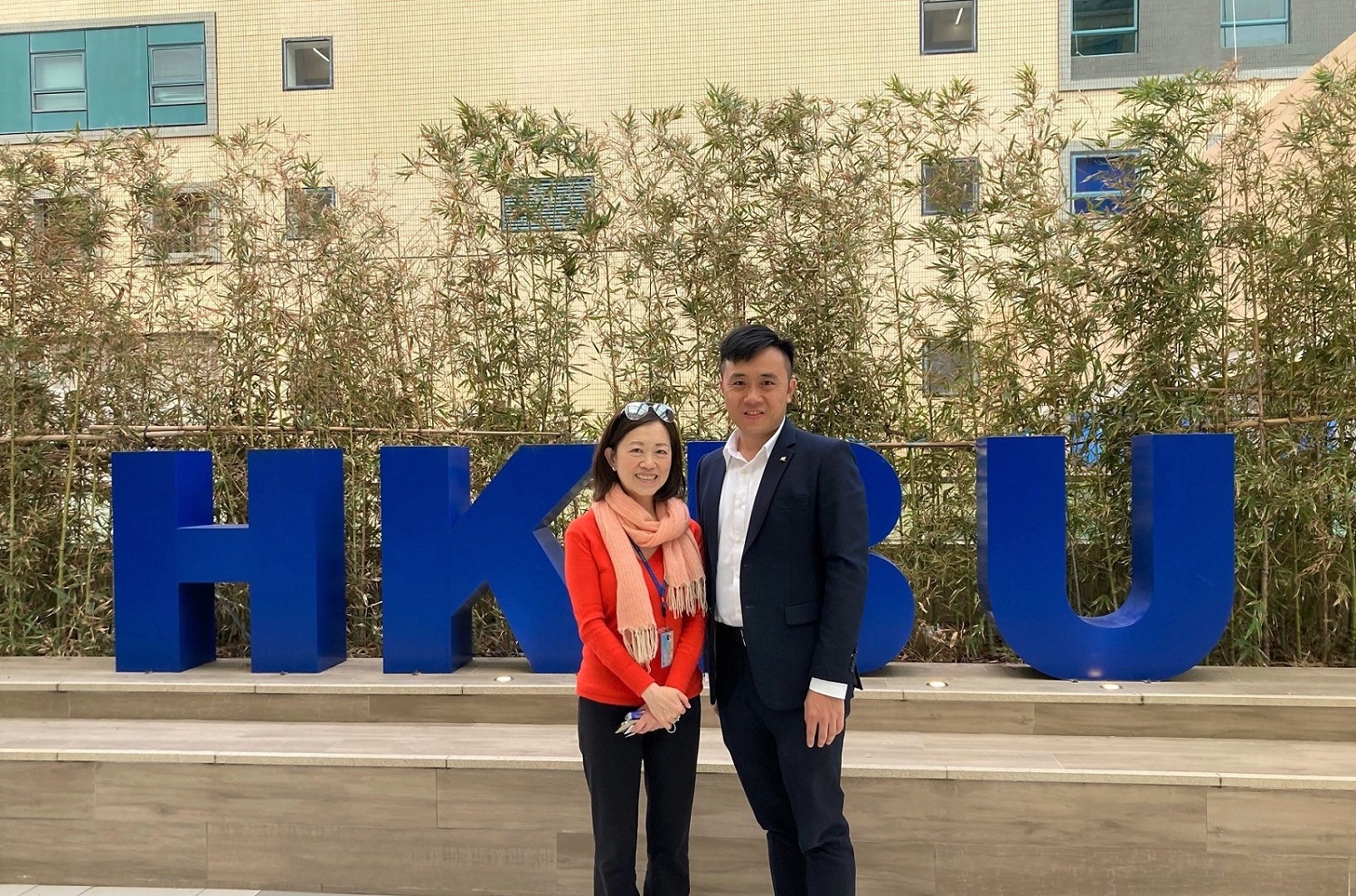 Pleasure from Helping Others and Helping Yourself
Since graduation, alumnus Ho has strived to spend his leisure time for public services, including Wofoo Leaders' Network, The Y. Elites Association, Rotary Club of Harmony and Prosperity Hong Kong, Hong Kong United Youth Association, Committee on Home-School Co-operation and Hong Kong Red Cross. On his sharing about the pleasure derived from helping others, Regan said, "I think providing voluntary services does not solely serve the purpose of helping others. The volunteers can be benefited concurrently, as they are able to understand more about themselves during the services, and self-discovery is vital to personal development." Regan eventually got to know more about himself through voluntary services, allowing him to realise the direction of his career development. After accumulating a well-established network and professional knowledge at one of the "Big Four" accounting firms and two local listed companies, Regan desired to grasp the opportunity to start his own business, so he jointly set up Reltco CPA Limited with his partners two years ago.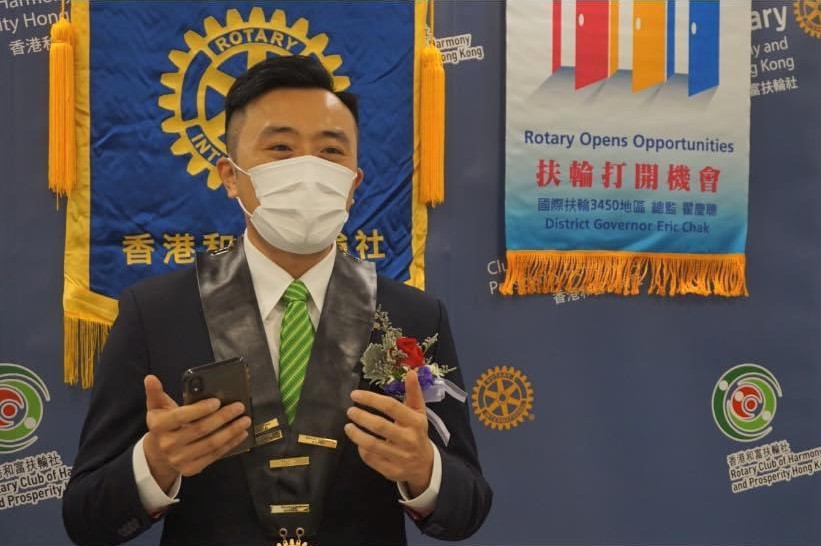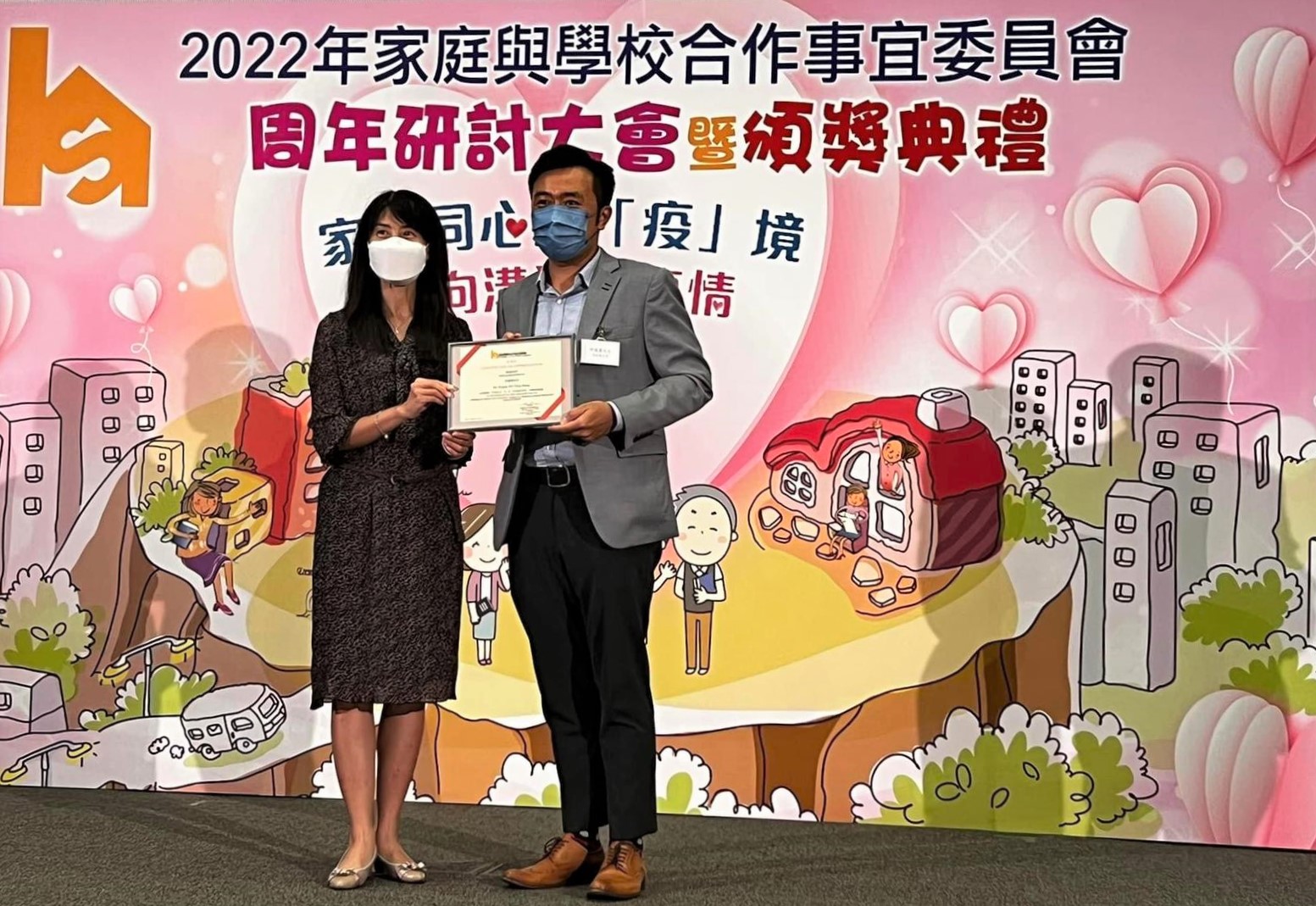 Nothing is Impossible
Alumnus Ho frankly said that starting a business is a long and lonely road indeed. He elaborated, "Starting a business means you need to begin from scratch and move forward step by step, during which the journey can be strenuous and even painful. You should also tackle all the problems and issues on your own, without relying on others. Furthermore, becoming a boss implies taking on more responsibilities, holding firm beliefs and bearing a tenacious spirit so as to march toward success." It is not easy to get through difficult situations alone, and Regan gets inspiration from the movie Cast Away starring Oscar-winning actor Tom Hanks. He finds an analogy between the story of how the protagonist strives to get out of the desert island and his own story of starting his business, and the perseverance of the protagonist makes him understand the magic of the conviction "Nothing is Impossible", which can possibly overcome almost all difficulties. Nowadays, more young people are willing to start a business, and Regan commented that it is good to start at a younger age with a lower opportunity cost, yet he reminded young people to gather like-minded partners and seek timely professional advice. Moreover, it is essential to set a goal and timeframe, so that one knows when to give up if the target cannot be achieved.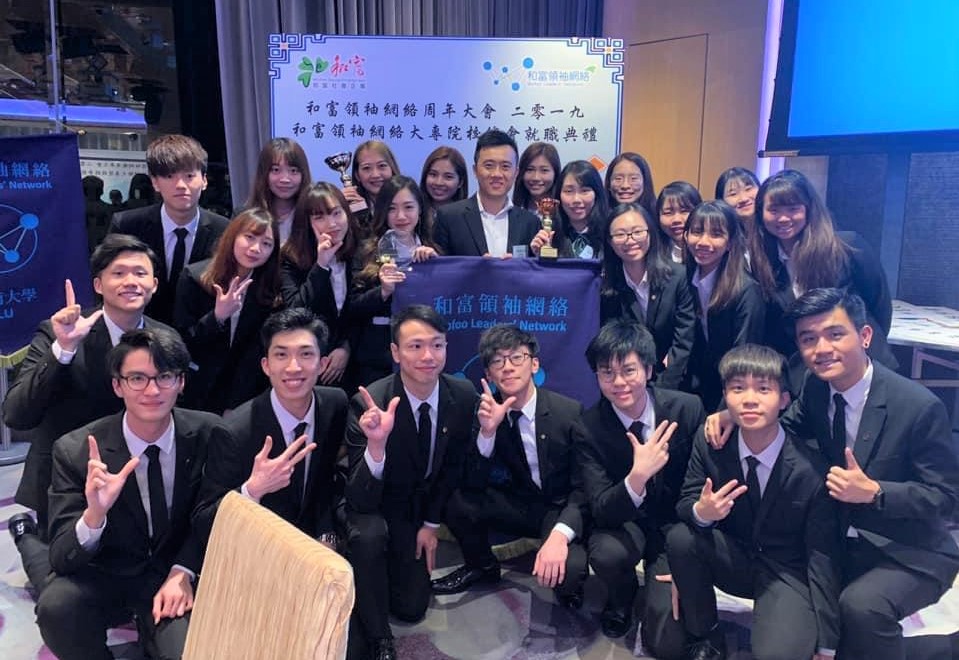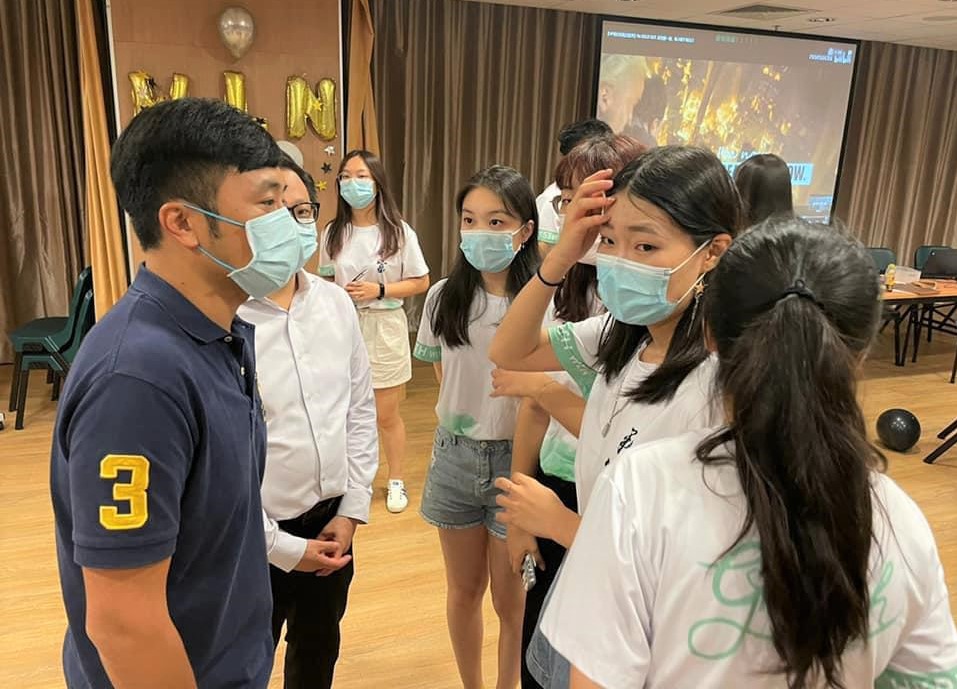 Willing to be a Pioneer
Alumnus Ho is willing to share his experience and insights with young people. Besides joining as the Executive Deputy Supervisor of Steering Committee of Wofoo Leaders' Network, he is honoured to join the HKBU Council recently. As a student of HKBU in the past, Regan believes that he understands the needs of students and he hopes to reflect the relevant opinions in the Council, with the view to steering the University's development on the basis of students. On the other hand, the development of artificial intelligence (AI) has been booming nowadays. When talking about the opinion that AI may pose threats to some industries, Regan views the issue as an opportunity rather than a crisis. He trusts that AI can be utilised to help resolve daily work problems, so he currently works with an IT company to develop an e-system for handling routine accounting tasks in the hope of overcoming labour shortage. He added, "We should be open to be pioneer, so that we can make discoveries ahead of others." Regan encouraged students who are interested in joining the industry not to feel discouraged by the rise of AI as digitalised analysis still relies on professionals to present to clients, so interpersonal communication is irreplaceable. Last but not least, he advised students on the tips for surviving in the age of AI are to embrace technology and to beef up interpersonal and communication skills.