What's Up
HKBU Homecoming 2023 - Save the Date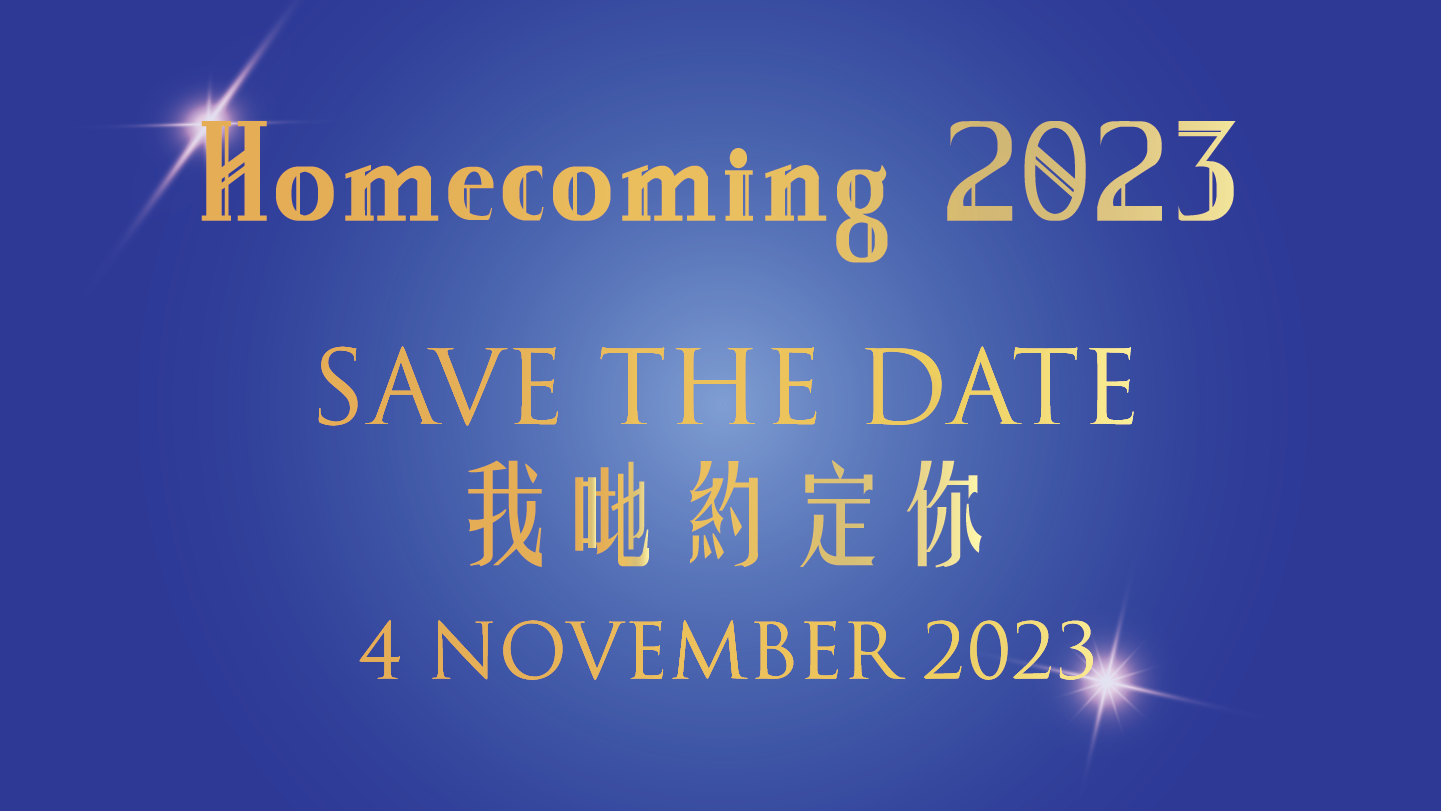 Homecoming 2023 is the excellent occasion for alumni from different generations and disciplines to reconnect with your fellow classmates and alma mater, and to learn about the latest developments of HKBU through a spectrum of face-to-face and online activities. Among this wide array of events spanning across a few months, the highlight will be the Homecoming Day scheduled on 4 November 2023 (Saturday). Please save the date! To give you a glimpse of some of our programmes for Homecoming 2023:
Alumni Investiture Ceremony (4 November 2023)
Alumni graduated in 1963, 1968, 1973, 1978, 1983, 1988, 1993 and 1998 will be presented medals to recognise their contributions to alma mater and society.
Grand Reunion Dinner (4 November 2023)
The first Reunion Dinner after the pandemic. It is a perfect occasion to gather with your fellow classmates and have a joyous night together.
Campus Tours (October – November 2023)
Tour around Ho Sin Hang Campus, Shaw Campus and Baptist University Road Campus and get to know more about HKBU's latest developments.
Alumni Soccer Seven
Social Media Campaign
Details of Homecoming 2023 will be announced in due course.