人才・聚
自1956年成立以來,浸大已培育了逾140,000位畢業生,當中許多校友在各個領域都取得了顯著成就。我們期望讓校友擴闊知識領域,因此發掘來自不同專業領域的校友,並邀請他們分享有關方面的知識。
屈旨盈校友分享馬拉松練跑的心得
屈旨盈校友(體育及康樂管理)自四歲開始接受體操訓練,她曾經是香港體操代表隊的成員。 在浸大修讀本科期間,她在偶然的機會下加入了大學的越野隊,她的跑步天賦亦隨之被發掘。 隨後,她將訓練的重心轉移至長跑方面。 近十年來,屈校友在長跑賽項目成績斐然,先後在2018年和2019年連續兩年在香港女子馬拉松排名第一,並於2021年渣打香港馬拉松半馬拉松女子組為港爭光,摘冠而歸。
現時,屈校友在日間堅守教學工作,利用空餘時間練習,努力嘗試打破自己的紀錄。對她來說,獲獎只是一種獎勵,她更享受鍛煉的過程。
1. You have been engaged in the training of marathon for almost 10 years. Please share 1-2 tips on how you achieve outstanding results.
Persistence. There is no secret in sports. Performance shows your training and hard work. For distance running, the more and smarter you work, the more you can achieve. Every step matters. Even a short run for 30 minutes, when you keep on it every day, you can feel changes in your body as well as your tenacity in sports.
Passion. I love running because it helps me release stress from work. It's the "ME time" when I feel myself alive. I like to feel my breathing, my heart beat, my every single step and I always stay focus on myself during my running drills. After having practised running for 10 years, I must say I still enjoy it. I can't imagine my life without running.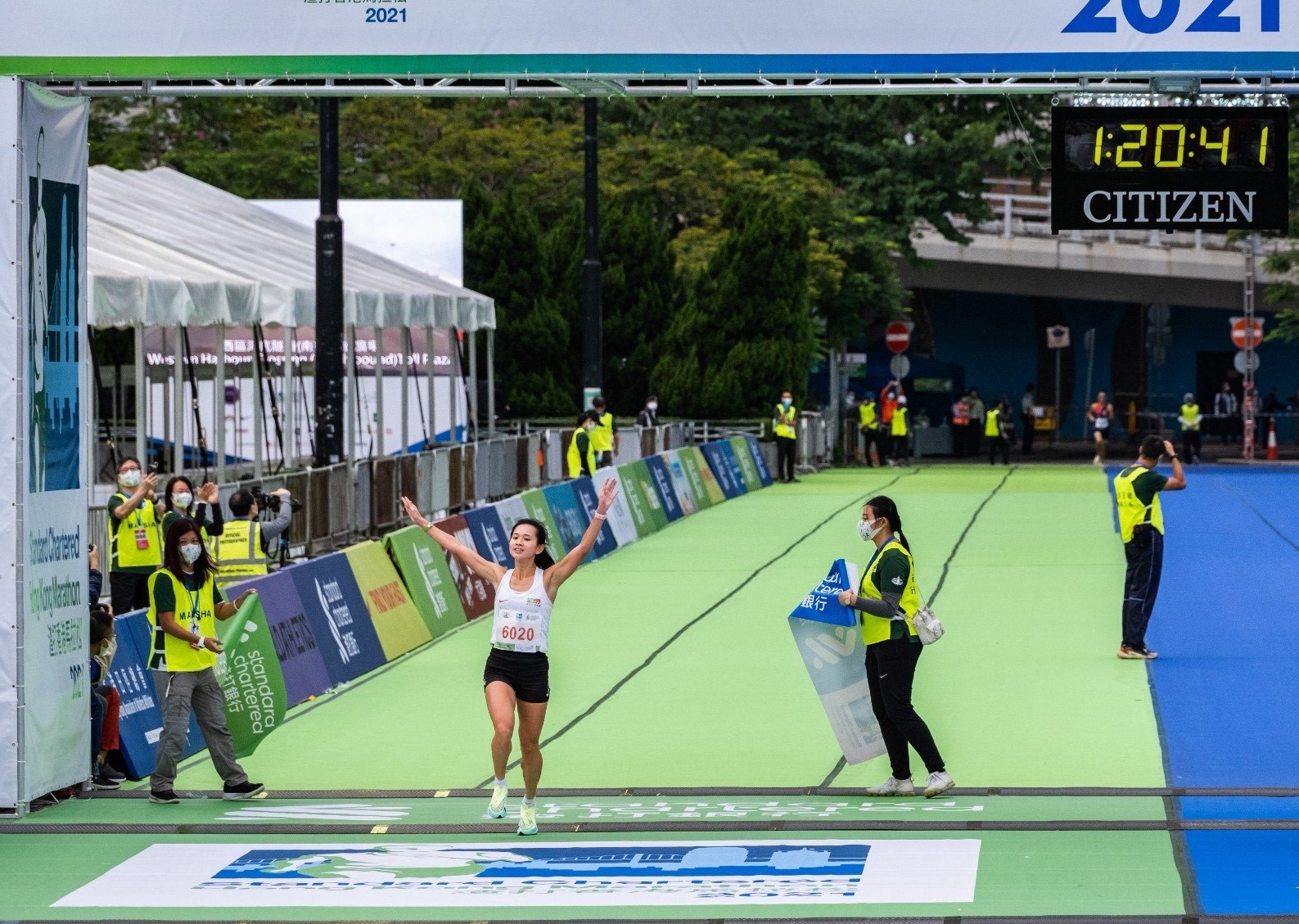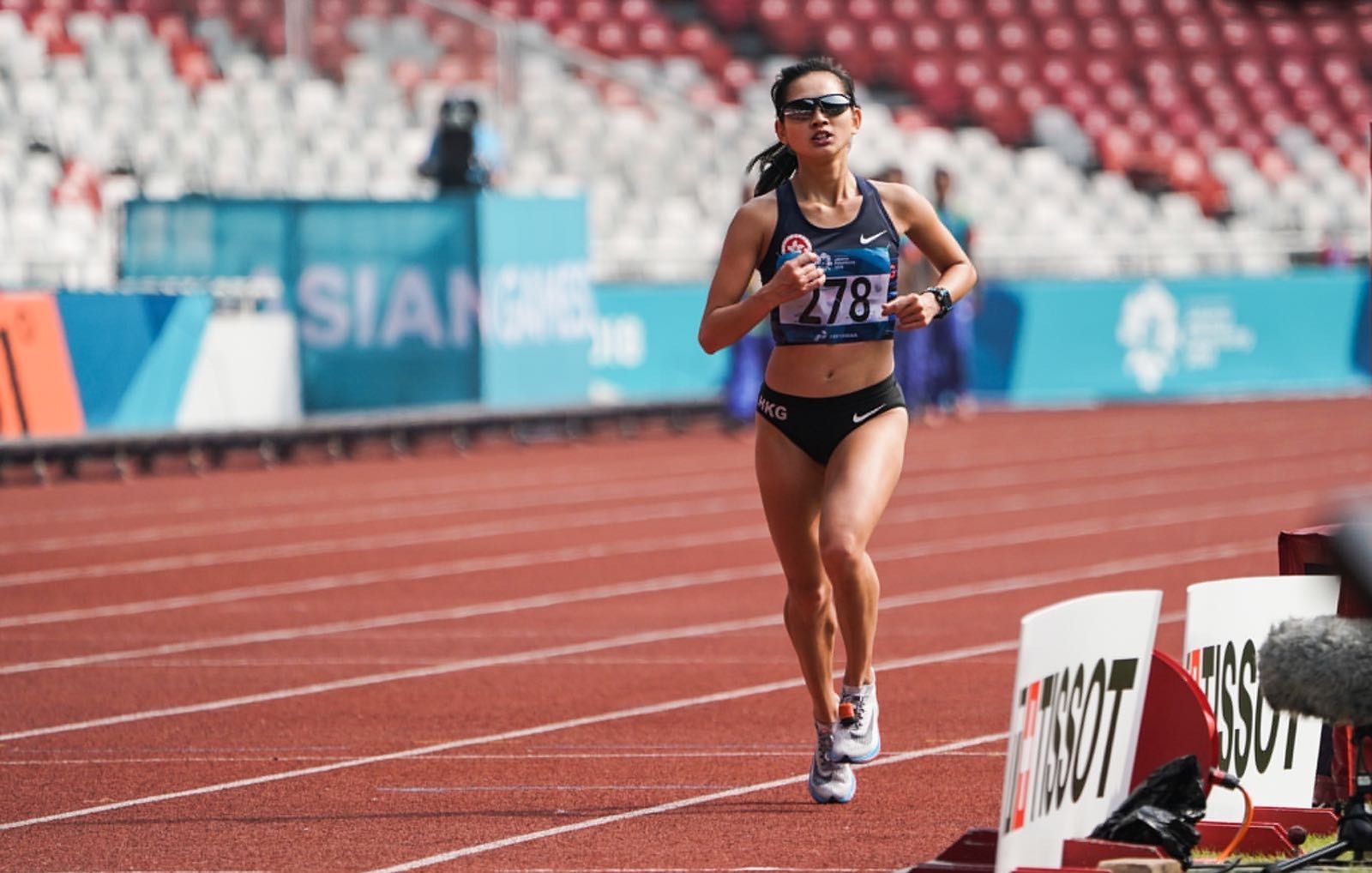 2. If someone without regular exercises becomes interested in marathon, what advice would you provide to them regarding taking up proper training for marathon race? Any suitable venue(s) would you recommend to the beginners for training?
For beginners, start with very basic exercises first. It takes years to train for a marathon if they are beginners. Build up your running prowess step by step, there is no shortcut in sports. Both warming up and cooling down must be done before and after each running exercise. Wearing a GPS watch with a heart rate monitor can be a great help for exercises. The watch shows the training intensity and the mileage achieved. To start with, you can develop exercise behaviour with 15-minute walking and then 15-minute jogging, two to three times a week. After one to two months, the duration of jogging can be increased to 30 to 45 minutes, for two to three times a week, with some intensity in between. After three months, you can try some running programs like tempo run and intervals. Then try a 3km, 5km, 10km, 15km, 20km, half marathon, 30km, progressively.
For the venue, sports ground and waterfront parks are recommended. Be careful of uneven ground surface.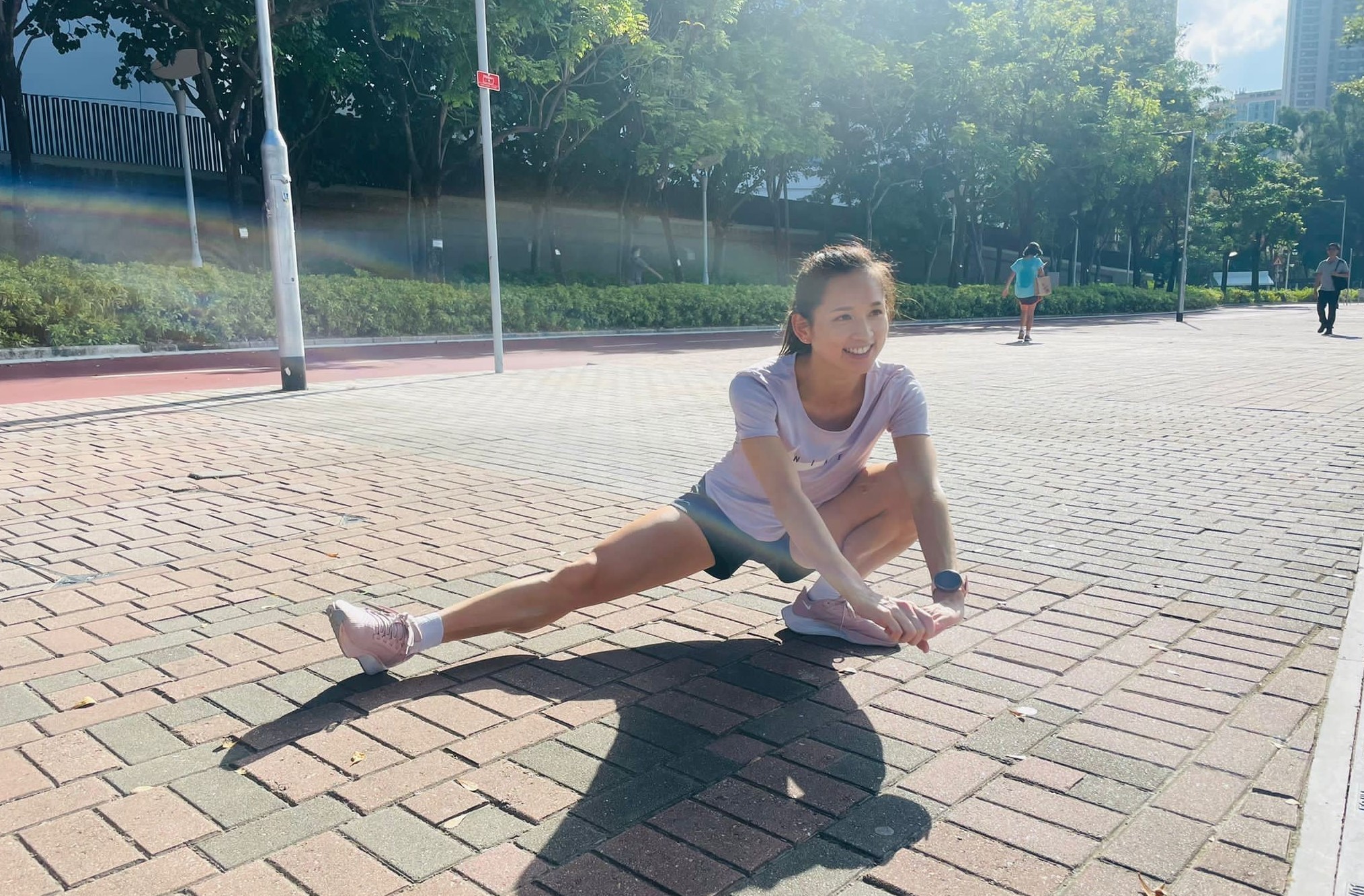 3. COVID-19 has exerted great strain on our lives. How does it affect your practices? What effort do you need to make to overcome the barrier imposed by the pandemic?
I kept my own training during the past pandemic years. During the time when face mask was a must even during exercising, I adopted a lower training intensity to keep up my physical condition. When we can't use the sports ground, I did my training along the waterfront park. Hill repeats (sprinting up a steep hill) is also one of the options. I also kept my physical fitness and muscle strength by doing home workout like core exercises and bodyweight exercises. With those workout exercises, I could then get back to normal training easier when the sports facilities were open to the public again. We can't change the situation, but we can change our attitude in dealing with it. Be always optimistic and stay healthy.