What's Up
Alumni Affairs Office Proudly Presents the "I Can Shine" Alumni Sharing Video Series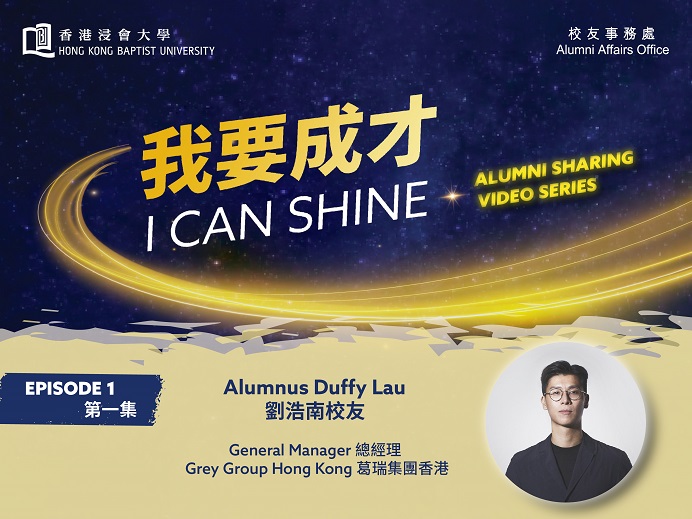 HKBU alumni have been making notable achievements in diverse areas and professions, among them are young and accomplished alumni making a mark in their business with a promising future.
Alumni Affairs Office proudly presents the "I Can Shine" Alumni Sharing Video Series to highlight the success stories of alumni. The career-based sharing video series cover essential qualities for joining a particular industry, successful tips and words of wisdom.
The debut episode featuring alumnus Duffy Lau (Business Administration), General Manager of Grey Group Hong Kong, has been launched.
Please click the link below to view the video:
YouTube
Tencent Video