People・Wisdom
Innovation Inspired by Challenges
An Interview with Dr Eugene Birman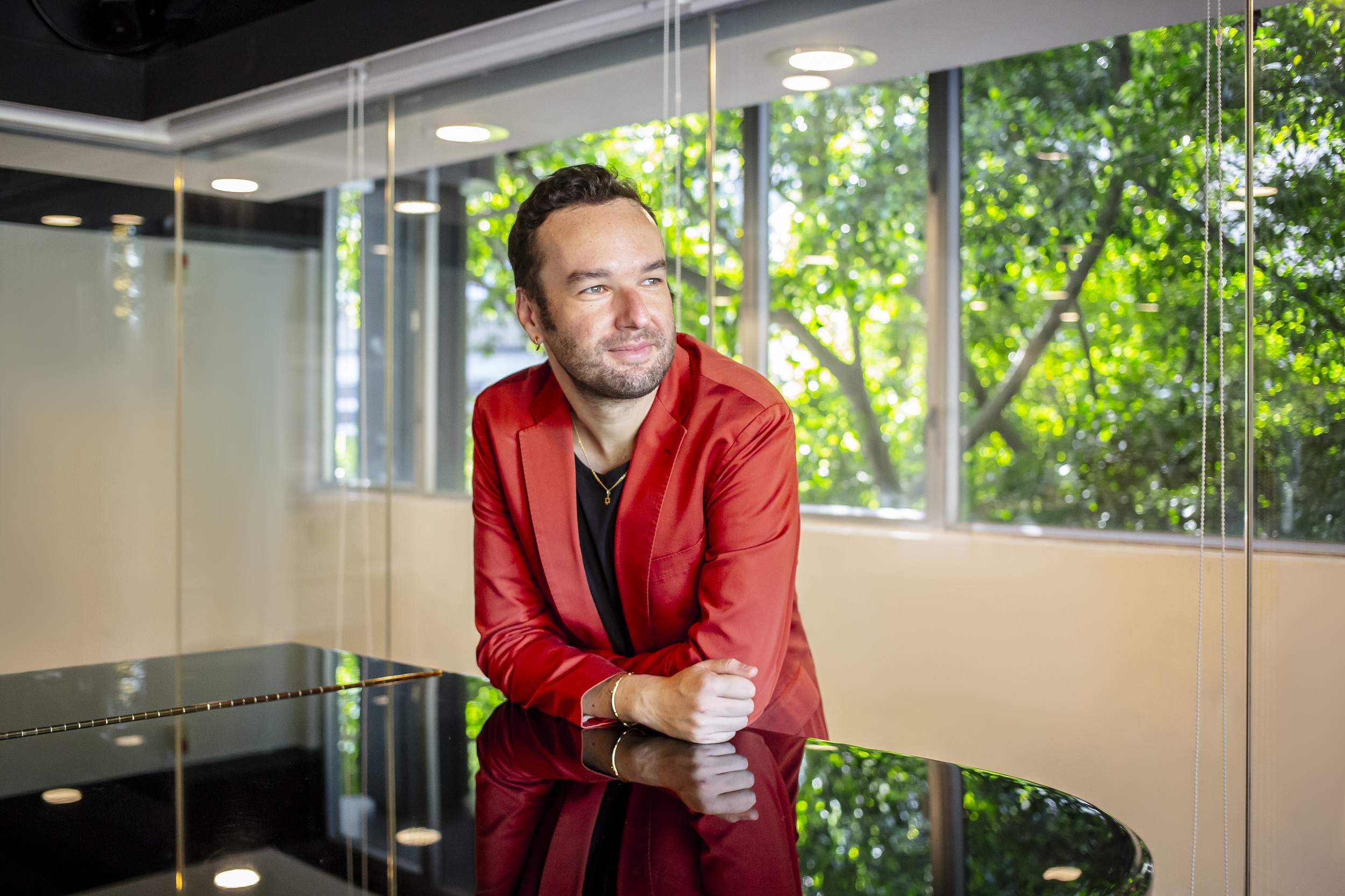 Talking about art, people would simply regard it as a reflection of an artist's personal style of artistic creation. To Dr Eugene Birman, Assistant Professor of the Department of Music of HKBU, art is his lifelong mission. It does not only reflect his artistic style but more importantly, it embeds a deeper meaning, art has to get connected to society to arouse attention of the public, such that the social value of artistic creation can be manifested.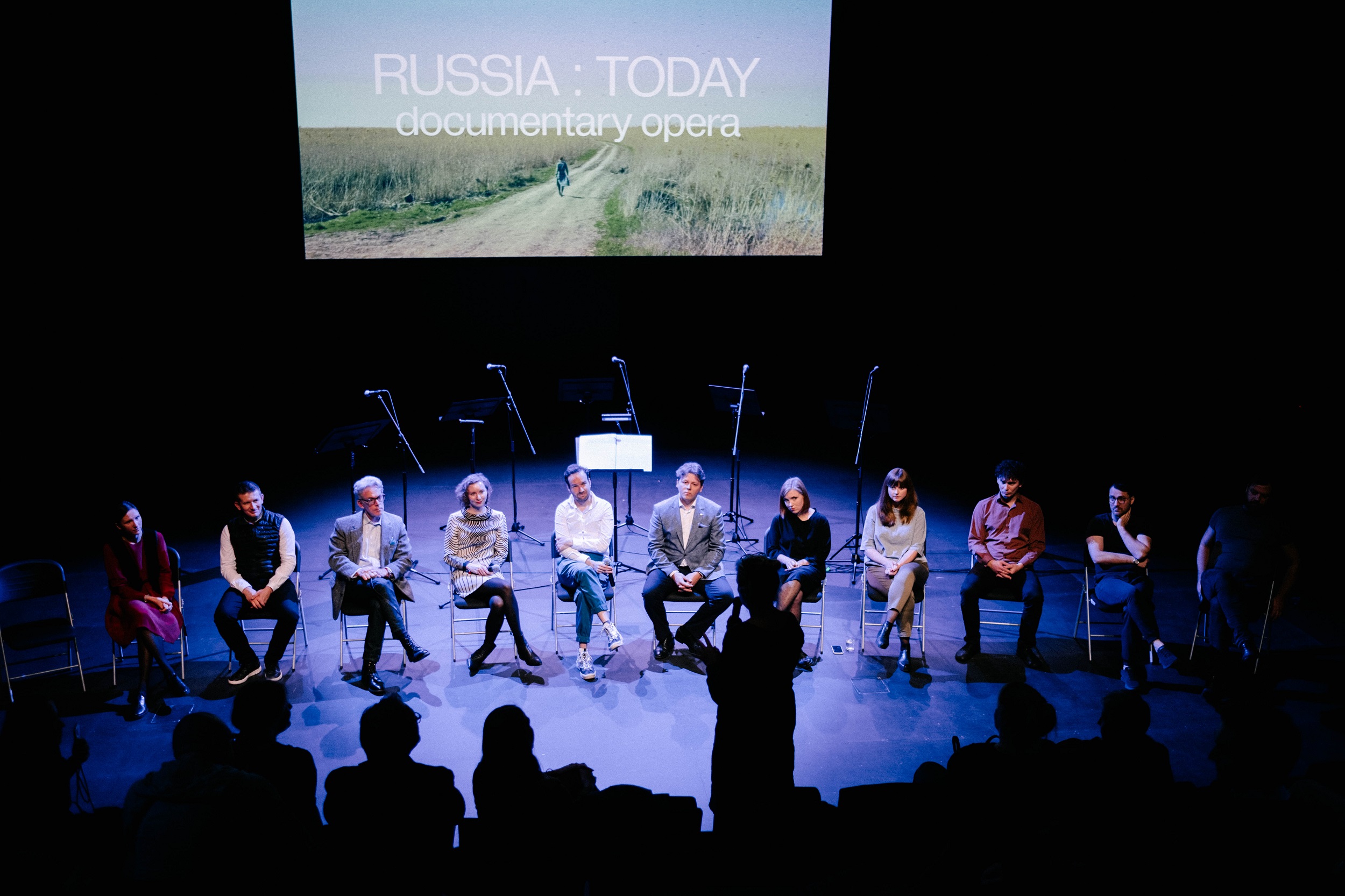 Breakthrough in Collaboration
A renowned composer, Dr Birman's work has been described by BBC as "high drama" and embodying "intense emotions". He has appeared on international news stations like CNN, BBC World TV and Radio France. Before joining HKBU, he taught at the University of Oxford, during which he was striving to seek collaboration with scholars of various fields to deliver positive impact of his work on society. While considering the offer of a position from HKBU, he had a conversation with Professor Johnny Poon, Associate Vice-President (Interdisciplinary Research) and Dr Hung Hin Shiu Endowed Professor in Music, and was finally convinced that the research vision of the University aligns well with his own. He said, "The perseverance of the University in the frontier of interdisciplinary research, its innovative spirit, coupled with its strenuous efforts in supporting artistic projects that encompass social issues, has deeply impressed me."
"Space to Breathe" is the first research project Dr Birman led since joining the University. The project has recently won the Excellence and Innovation in the Arts award at the Times Higher Education (THE) Awards Asia 2021, and is the first multidisciplinary research project to have received support from the Augmented Creativity Laboratory of the University. The project integrates big data analysis, immersive music and installation art practices to present research output of air pollution through music. What an innovative endeavour!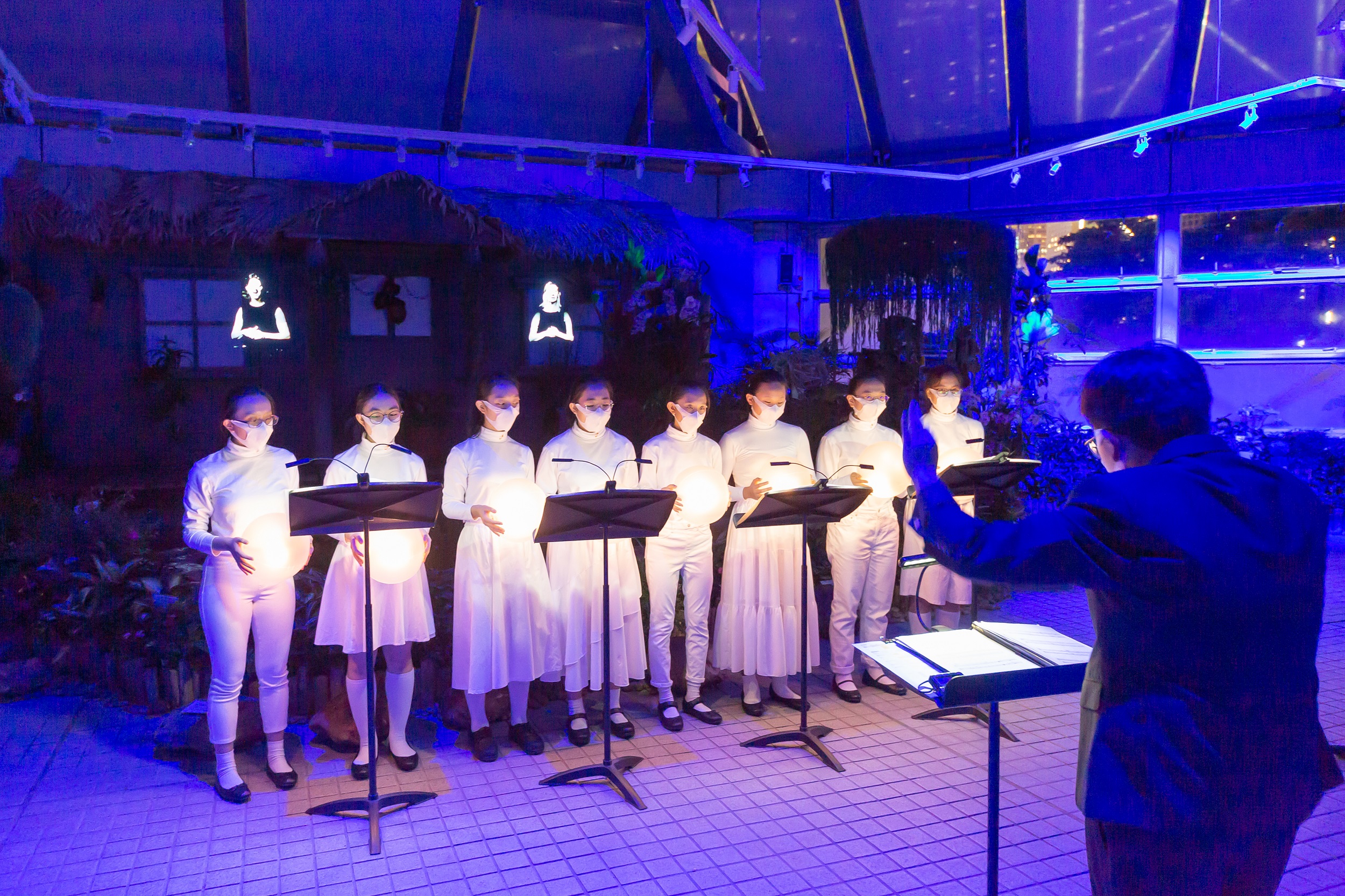 Survival is the Mother of Innovation
The research output of "Space to Breathe" is transformed into the public performance of Aria, a nocturne composed by Dr Birman that aims to arouse public attention on air pollution issues. The performance was staged at the Forsgate Conservatory of the Hong Kong Park in November 2020. The show combined the nocturne with a live vocal performance by the Hong Kong Children's Choir, and was augmented by dance and multimedia elements like light and shadow installations, all for the sake of immersing the audience in not just a musical, but a virtual reality show. The show was co-directed by Dr Birman and Mr Kingsley Ng, Associate Professor of the Academy of Visual Arts. Although the show was delayed inevitably due to the pandemic, Dr Birman believed that there is always a way out. He thinks that one must innovate in order to survive in times of adversity. Under such inauspicious conditions, Dr Birman and his team decided to inject into the show new elements like holographic projection. The aim was to present to the audience a virtual reality show that involved performers who were not able to join the show on stage because of the pandemic. Since research projects focusing on air pollution abound, to make this research output unique and impactful to society, Dr Birman understood the need to introduce a brand-new presentation for the Aria show. Before composing Aria, Dr Birman studied the big data analysis on air pollution conducted by Dr Li Chen, Associate Professor of the Department of Computer Science, and accordingly refined the musicology of Aria, making part of the music responsive to the real-time air pollution of the performing venue. This innovative approach eventually brings out a contemporary experience of knowledge transfer, and arouses the public awareness on the subject matter.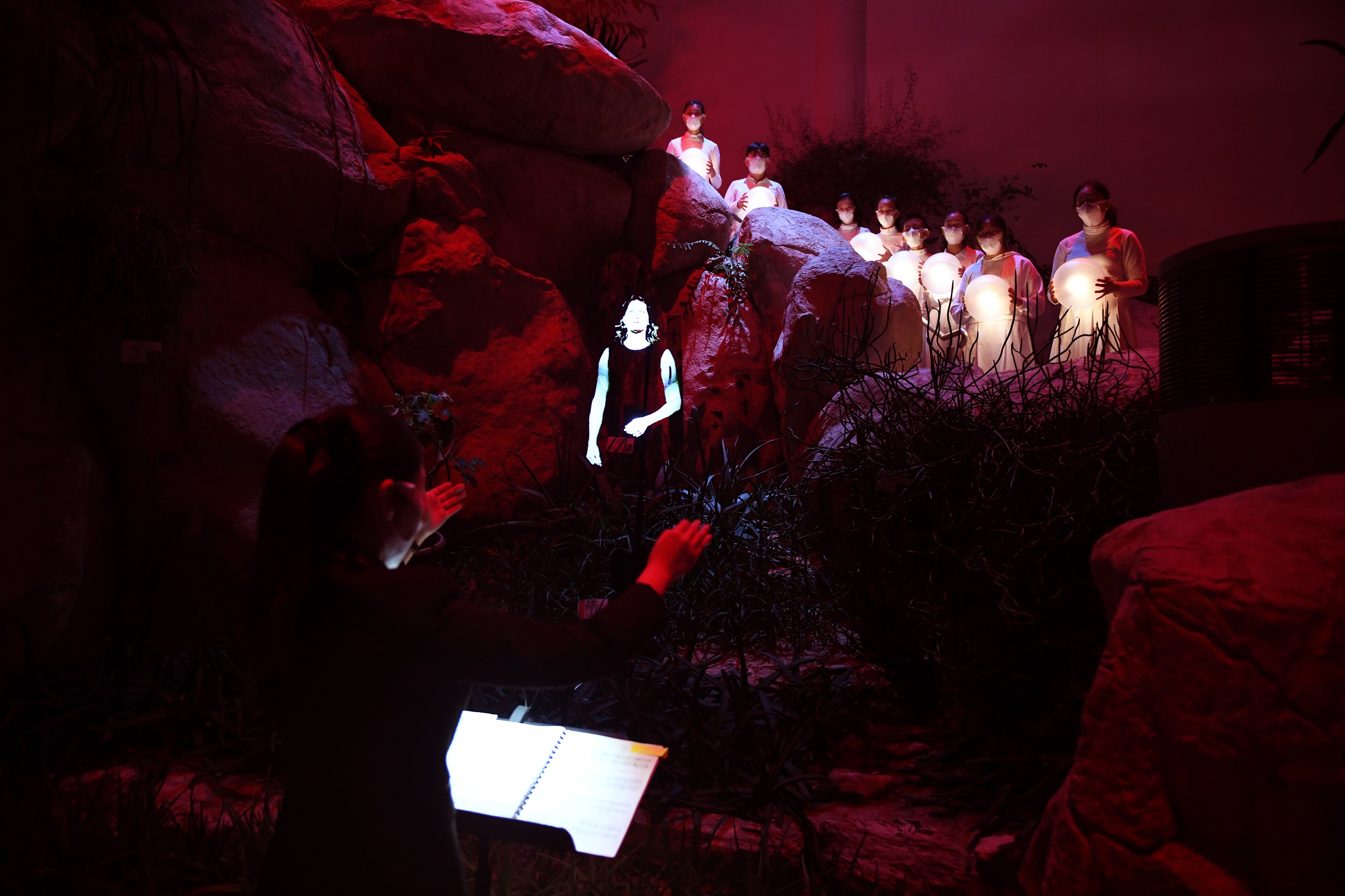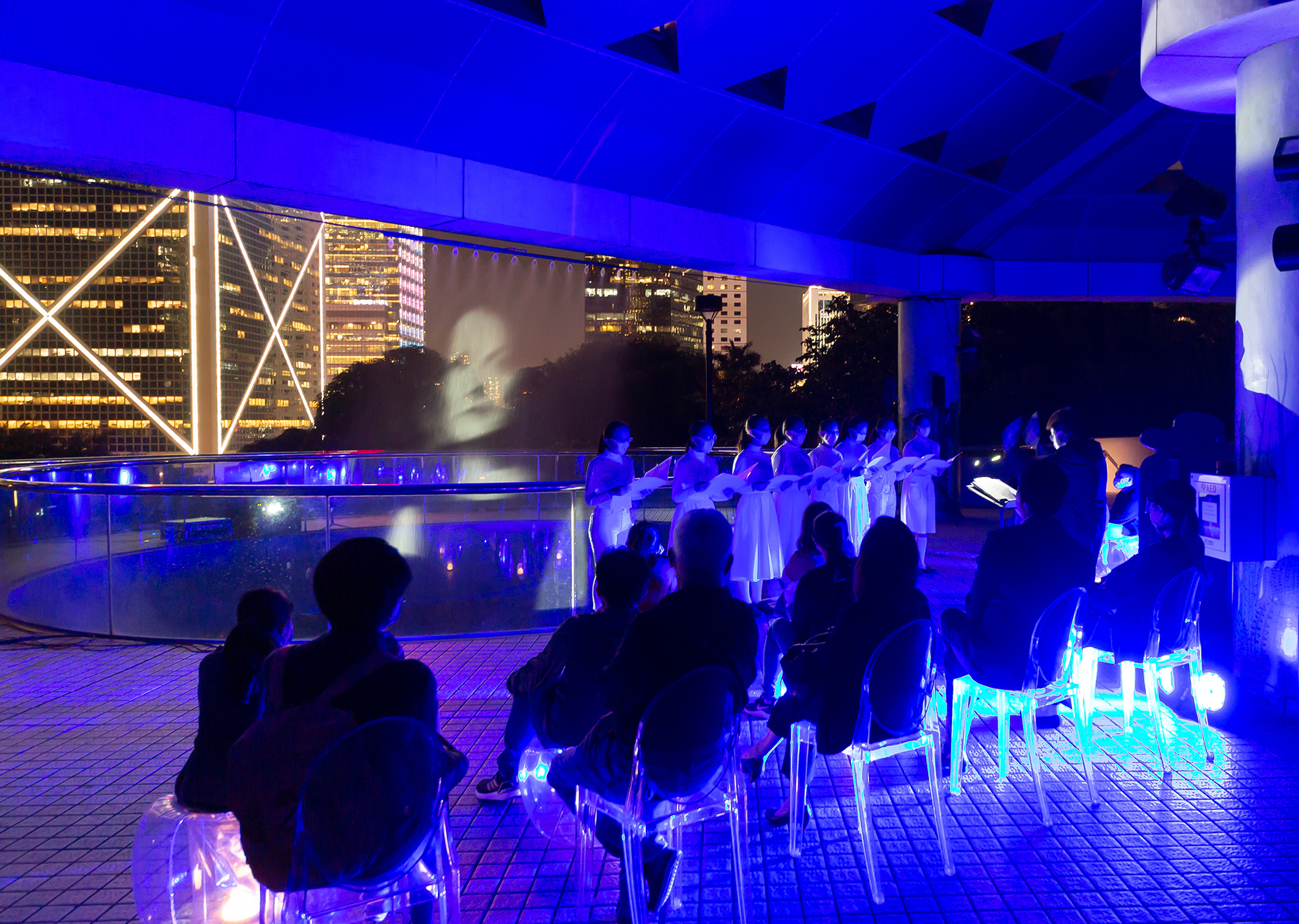 Inspiration Arising from Challenges
Dr Birman got his first contact with music at the tender age of three, and began composing music a year later. He genuinely believed that music is his lifelong pursuit. When asked how he derives inspiration in music composition, he gave an intriguing sharing, "Indeed my pleasure is derived from challenges, I regard them as a catalyst for inspiration. To me, great compositions usually come out of dire situations." The pandemic inspired him to introduce VR techniques into the performance of Aria, and motivated him to apply more multimedia elements to the show. This allowed various artists to participate collectively in a show through virtual connection, thus breaking the barrier imposed by the pandemic. Some people may find that the pandemic has taken a toll on our work and daily routine but, to Dr Birman, this has never been a problem. "Be it on a flight or being kept in quarantine, I can work anytime, anywhere.", he said. With this work attitude, Dr. Birman pursues active collaboration with his research counterparts on an international level even amidst the pandemic, in an attempt to expand the synergy of art and technology to a new horizon.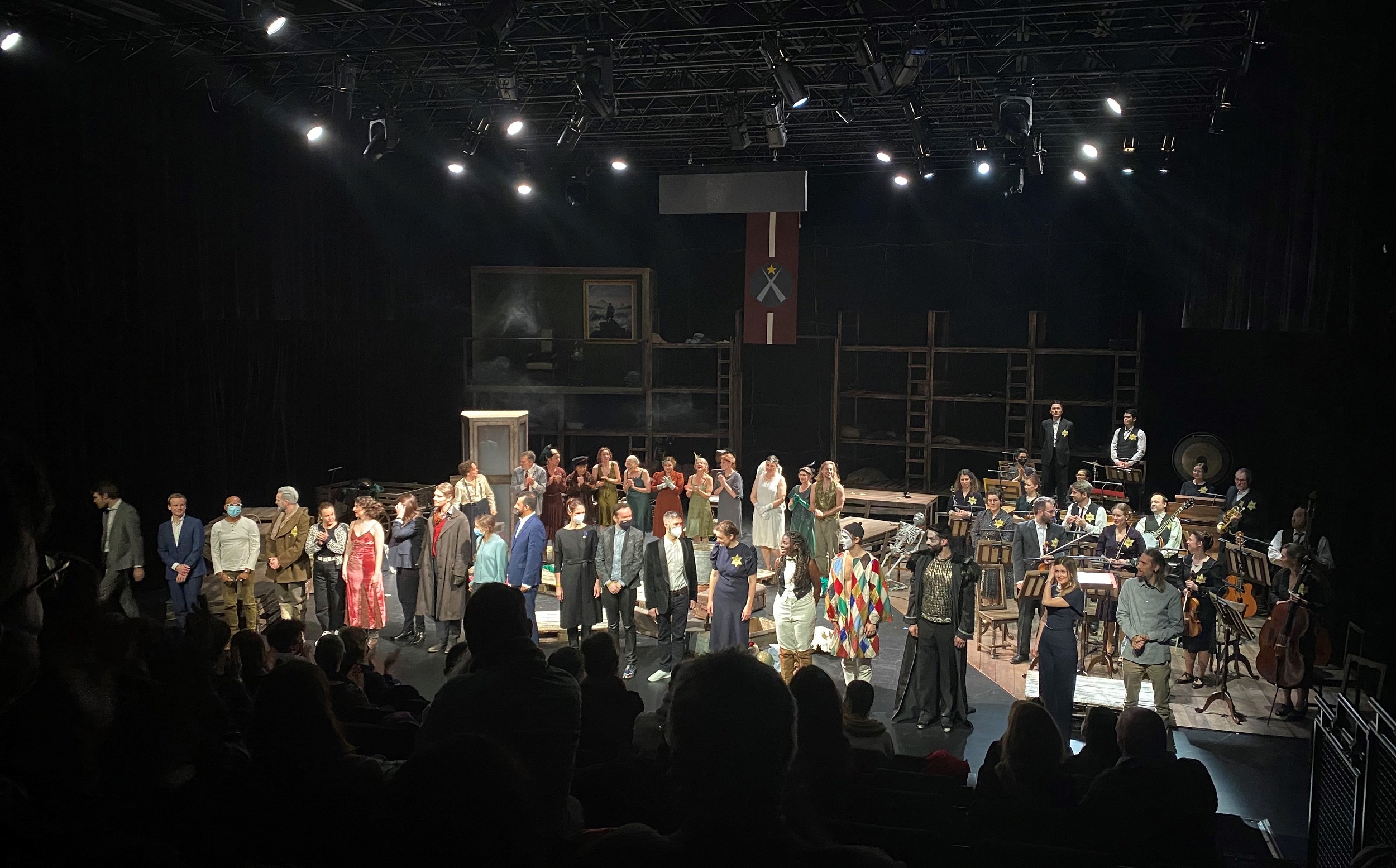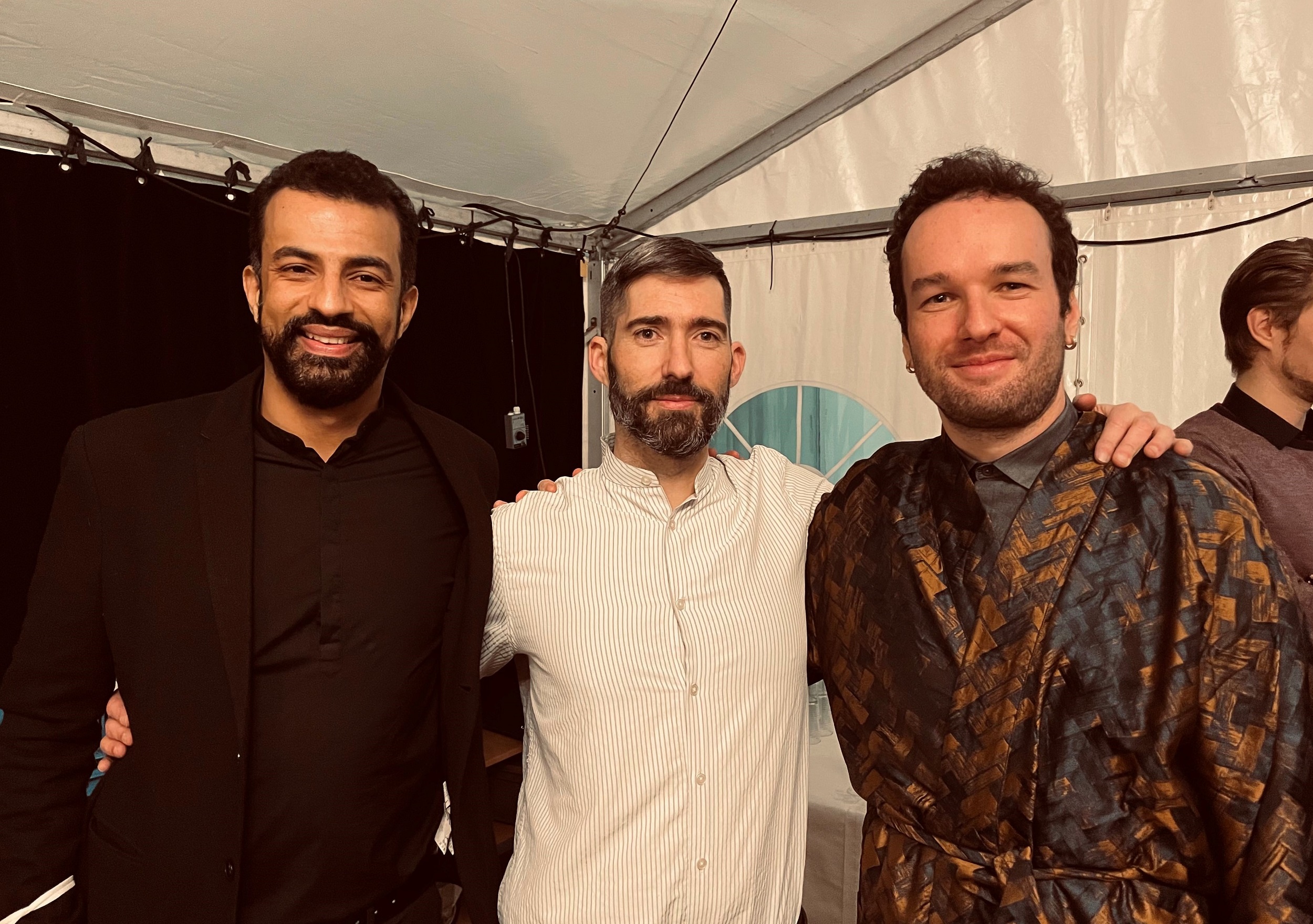 Work is Leisure
To Dr Birman, work is his leisure. He frankly said, "If you want to do interesting work, you need to live an interesting life." Thus, he encourages his students to grasp every opportunity to go beyond Hong Kong, not only to explore music and culture, but also to traverse the diversity of different places. Besides, he hopes that his students can all learn to cooperate with others, thereby learning from the strengths of those they work with and, at the same time, coming to know better their own values, which help them establish their personal music styles.