People・Discovery
HKBU has nurtured over 140,000 graduates since its inception in 1956 and numerous alumni have in the past made notable achievements in diverse areas and professions. In this connection, we are pleased to introduce alumni from different professions and invite them to share their knowledge discovery with us.
Sharing by Alumna Jasmin Cheng
The Magic of Music in Special Education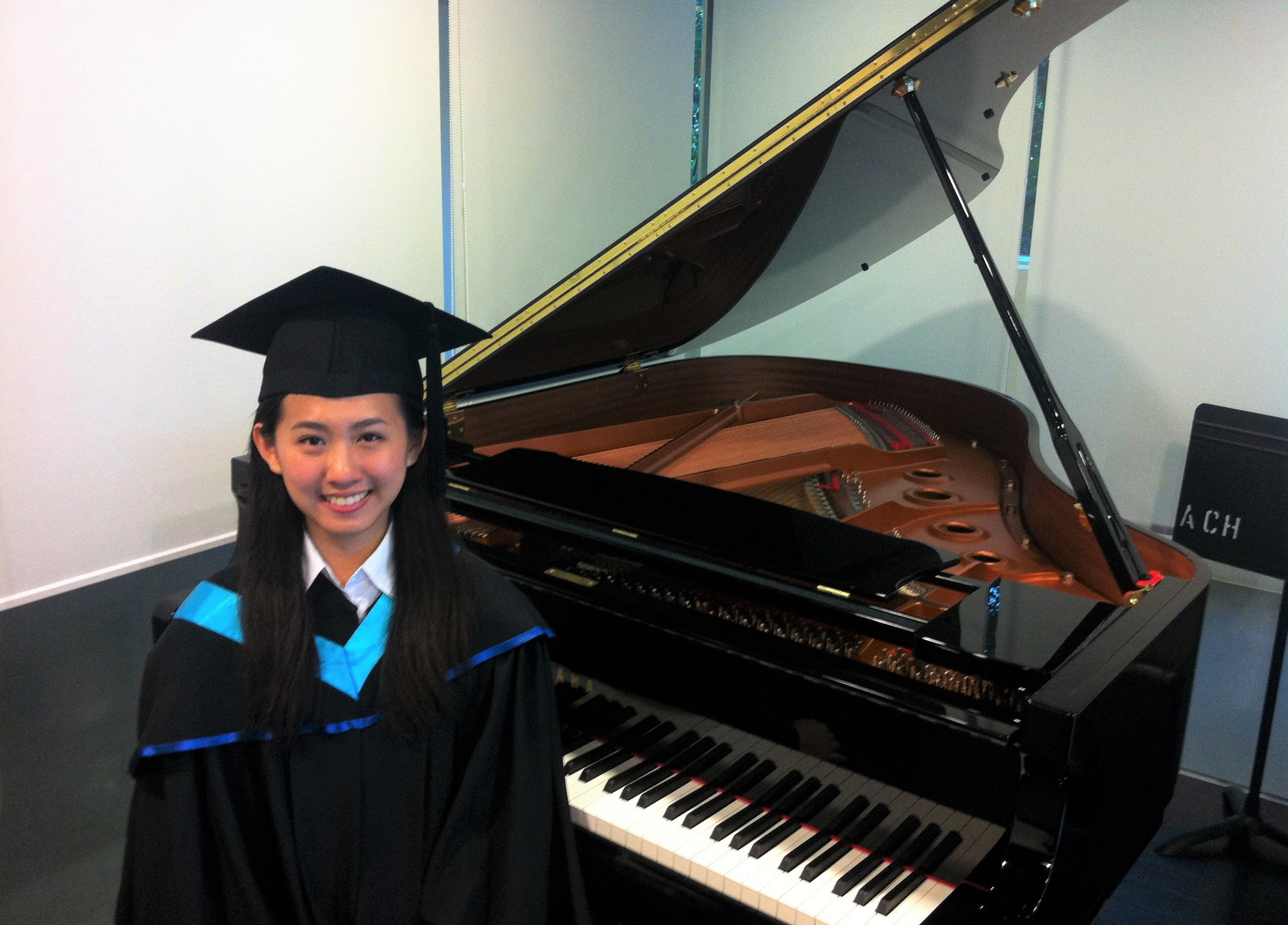 As early as in secondary school, alumna Jasmin Cheng (Music) was already determined to serve in the special education sector after she attended, by chance, a musical performance by a special school. During that event, she could feel the magic of music brought upon the students of that special school, who performed on stage with confidence. Later on, she discovered her musical talent, and recognised that it could also be used to contribute to special education. Consequently, Jasmin chose Music as her major when she pursued her undergraduate degree at HKBU. She had by then set her mind on pursuing her career in music education. After graduation, she first became a music teacher at a secondary school. In 2017, she joined Ebenezer School & Home for the Visually Impaired as Music Director. From then on, Jasmin has been leading the Ebenezer School Choir to stage performances on various occasions.
1. What is the key difference between teaching at a normal school and a special school? How did you adjust yourself to the differences?
In my opinion, no matter whether you are teaching in a normal school or a special school, you are bound to find that there are differences in the learning capabilities among your students. As a student-centred teacher who is sensitive to students' needs, I find that there is no significant difference in my mentality regardless of whether I am teaching in a normal school or a special school. If I really have to state a difference, small-class teaching is usually adopted in special education, which allows teachers to pay more attention to the learning progress and needs of individual students. In that way, I can offer these students appropriate support that caters for their individual needs and learning pace.
As a teacher, I believe that providing guidance and support to students based on their needs is of the utmost importance. In a special school, I have to understand the physical disability encountered by students. As a result, I need to spend more time coming up with the appropriate pedagogy. As a start, I need to learn about braille (點字) to understand how my students read. Then I need to think of a more creative approach in music teaching since the traditional pedagogy of music training may not be applicable in a special school. For instance, these students can barely read sheet music (樂譜). So I need to design some body movements to assist them in differentiating every pitch. This is one of the major means to help them overcome their physical disability while learning or enjoying music.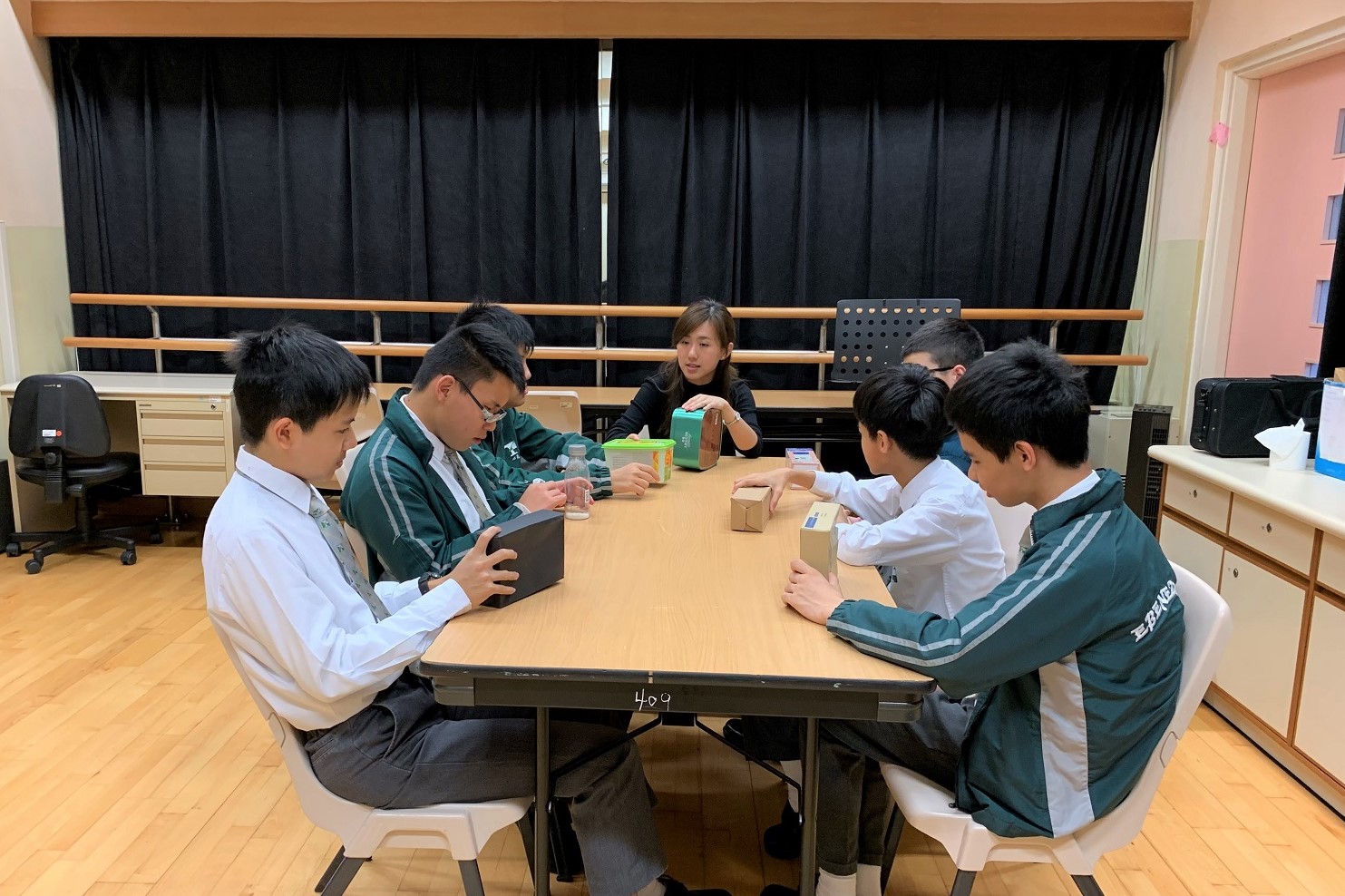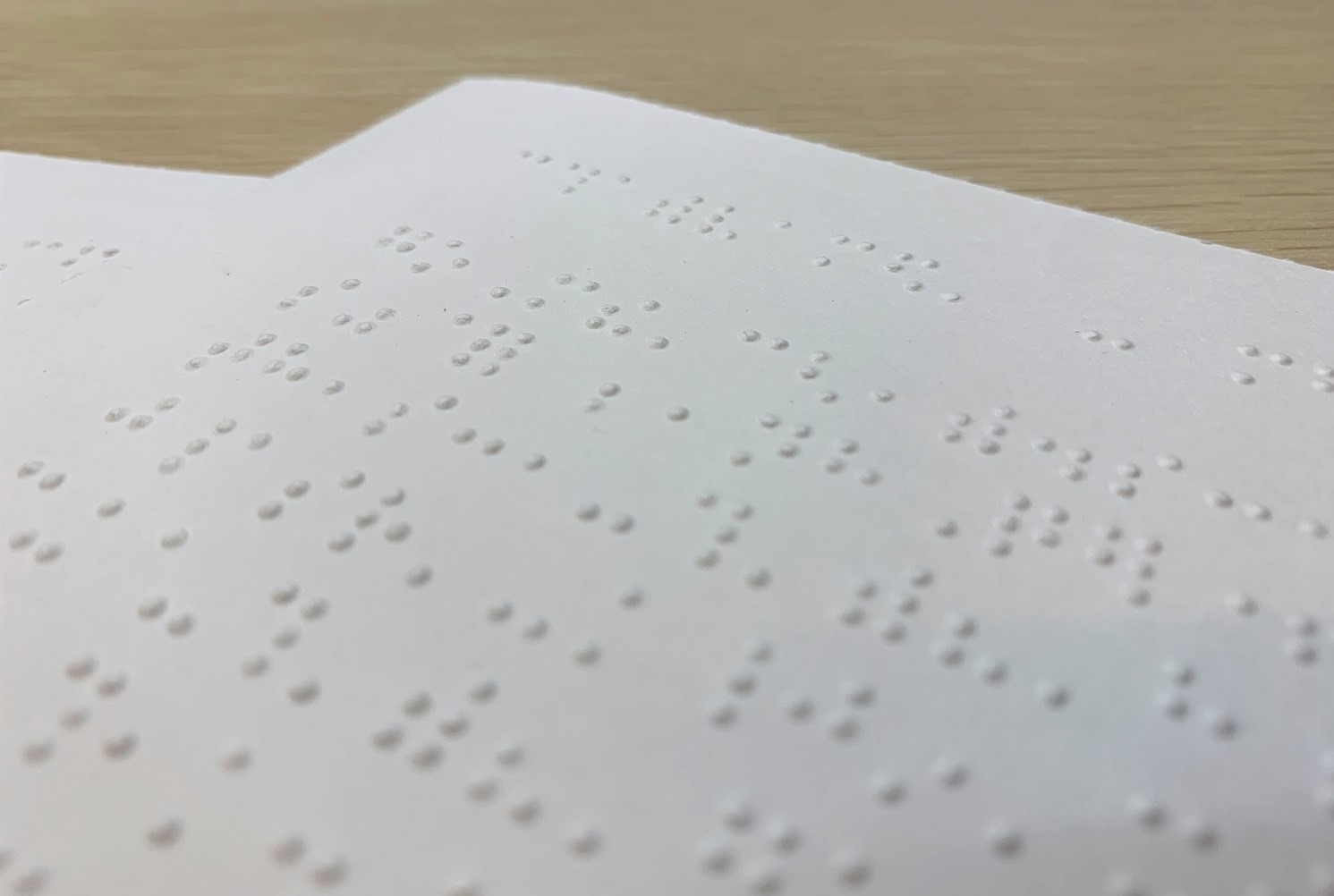 2. Please share with us how you utilise music as a tool to provide training to students with special educational needs.
As Ebenezer School serves students of a broad age range from 6 to 20, various ways of music training are adopted. For students at the age of primary school, I would use more body movements and group interaction in class, in order to help students appreciate the groove in music; I would also guide students to clap their hands or tap their feet along with the rhythm, so as to help them pick up their sense of pitch. Listening is also an important means to help students enjoy music. For the relatively mature students, I would teach them a more sophisticated means of appreciating music, like introducing to them the elements of music theory and even music composition.
In addition to the above, I will also spend time nurturing their inner hearing skill, as it is an essential skill in music appreciation. When students can develop the skill of capturing the melodies inside their head without the sounds being externally present, they will then be able to recall music previously experienced. This in turn enhances their ability in making a distinction among various music pieces.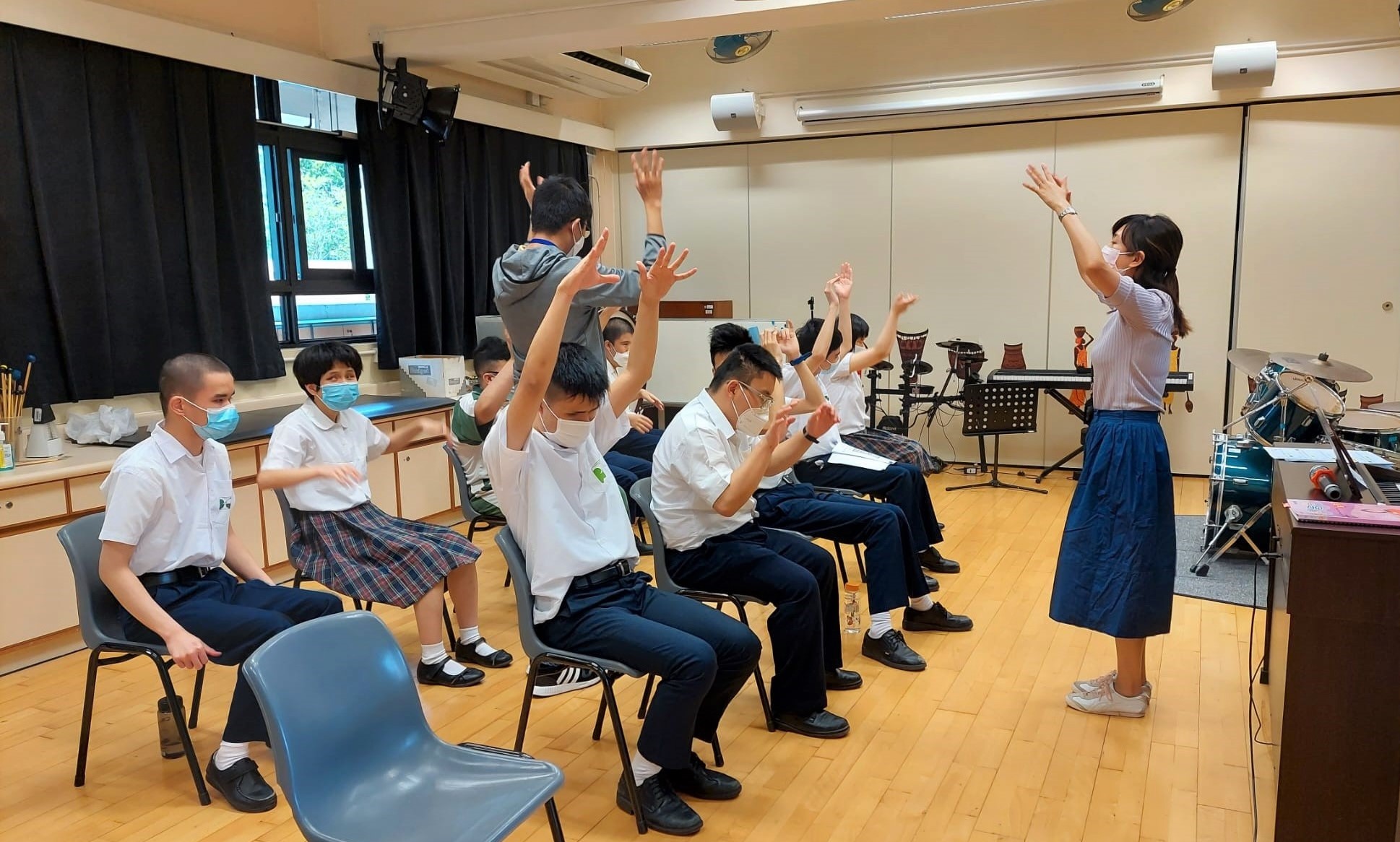 3. How can students with special educational needs benefit from music training?
I believe music is a good tool for communicating with others, and human voice is a natural musical instrument that all students possess. Therefore, the school choir is established to provide students with opportunities for engaging in a group activity, allowing them to enlarge their social circle and learn to cooperate with others. Participating in the practices of a school choir also helps them manage the schoolwork better; and thus, heightens their sense of responsibility. In addition, students have more chances to step out of the school while staging a performance, so students can gain more exposure outside the school. Furthermore, choir performance can arouse public awareness of the school, and in turn the capability of its students. The Ebenezer School Choir has been invited to join various public performances, such as performances at the Hong Kong Disneyland Resort and the "No Limits" programme of the Hong Kong Arts Festival, which are all valuable experience for students.
It is really rewarding and satisfying when you see these visually impaired students gaining more confidence and becoming more socially active through music. I hope more HKBU students who major in music can join me in experiencing the exceptional joy brought forth by nurturing students with special educational needs through music education.