What's Up
Invitation to Alumni for Participating in a Joint-University Annual Dinner in Celebration of the Mid-Autumn Festival in Singapore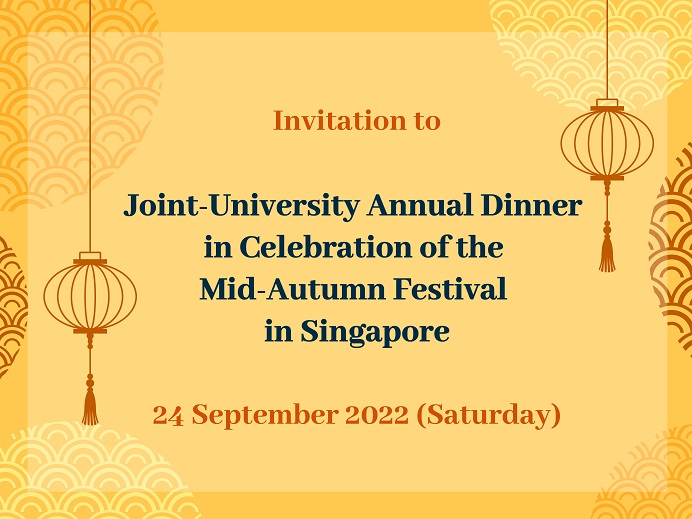 More than two years since the outbreak of the COVID-19 pandemic, the six Hong Kong universities' alumni associations in Singapore will join hands to organise a joint-university annual dinner in celebration of the Mid-Autumn Festival. Alumni and representatives of the six universities, together with their friends and families are all welcome to join the dinner, to be held on 24 September (Saturday) in Fu Lin Men Chinese Restaurant on Level 2 of the Singapore Recreation Club. Reception will start at 6pm and dinner will be served at 7pm.
HKBU alumni residing or travelling in Singapore are cordially invited to participate in this upcoming event, which will feature a series of games, performances and lucky draws.  Registration for the dinner made on or before 3 September can enjoy an early bird discount on the dinner fee, as follows:
Guest aged 12 or over (per head)
Original fee: SGD75
Early bird fee: SGD70
Guest aged between 6 and 11 (per head)
Original fee: SGD35
Early bird fee: SGD30
For registration for and further details of the dinner, please contact alumna Pauline Lo via email: pauline1668@hotmail.com or send WhatsApp / text message to mobile phone number: (65) 9738 4034.