活动前瞻
Google Workspace to Office 365 Migration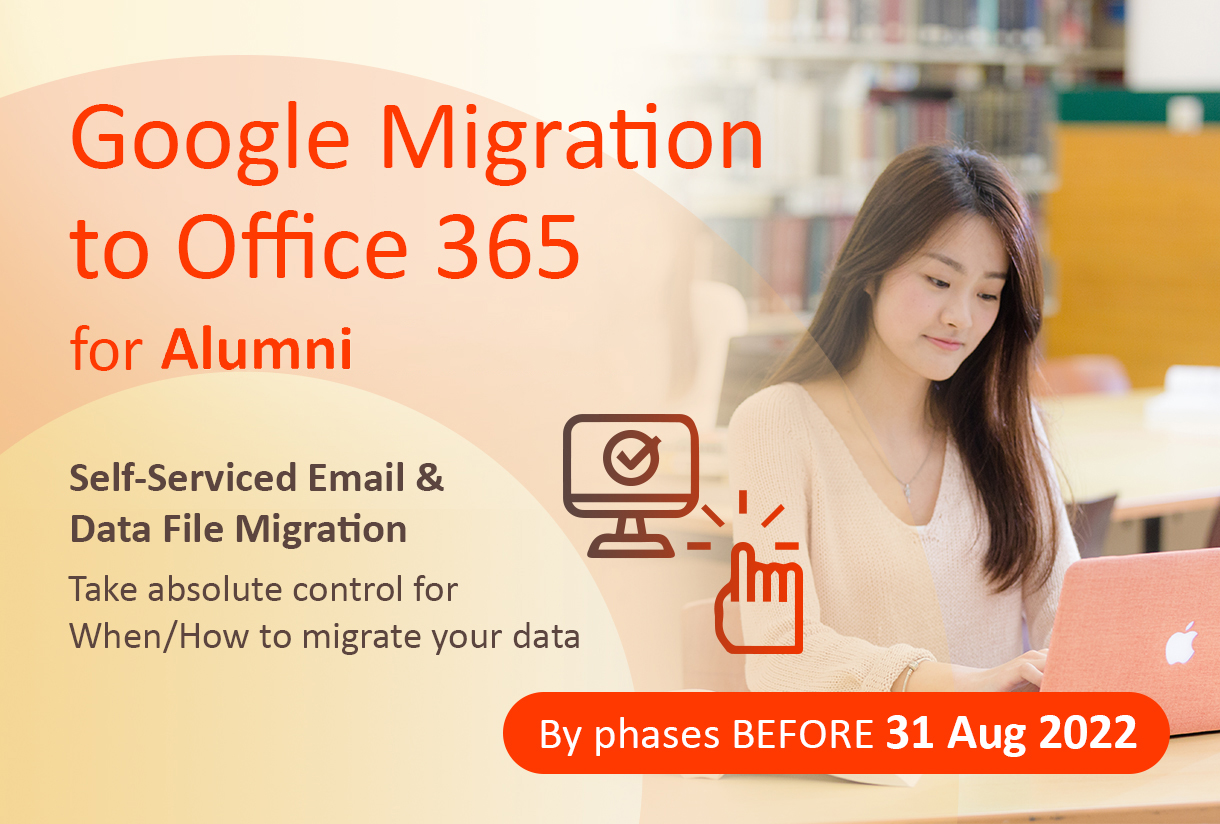 The University email account service will be switched over from Google Workspace (Gmail, GDrive, etc) to Microsoft Office 365 (O365) in phrases with effect from 15 June 2022. Alumni who have got an HKBU email account [ssoid@life.hkbu.edu.hk] would have received two emails sent by the Office of Information Technology (ITO) on 17 May 2022 and on 1 June 2022 respectively regarding the schedule of migration and details of the transition arrangements from Google Workspace to Microsoft Office 365 (O365).
Important Dates of HKBU Account Migration
| | |
| --- | --- |
| 15 to 30 June 2022 | Your O365 account is ready for use. All incoming emails will be delivered to Gmail and Outlook webmail simultaneously.  During the two weeks' period, you may start using O365 any time at your convenience. Please (1) use Outlook webmail to send/receive emails, and (2) start the "Self-service Data Backup, Export / Migration" according to your needs.   |
| 1 July 2022 | All incoming emails will NOT be delivered to Gmail.   |
| 31 August 2022 | Your HKBU Google account will become READ-ONLY until the end-of-service.   |
| 31 August 2023 | Your HKBU Google account(s) will be terminated and inaccessible. All data including email messages and files in Google Workspace will be deleted permanently.   |
Should you need any assistance, please feel free to contact Customer Service Call Centre of ITO (at ext. 7899, or hotline@hkbu.edu.hk).  To learn more, please visit the Google Workspace to Office 365 (O365) Migration website.