活动前瞻
香港特區政府審計署署長校友林智遠教授為浸大傑出講座系列擔任主講嘉賓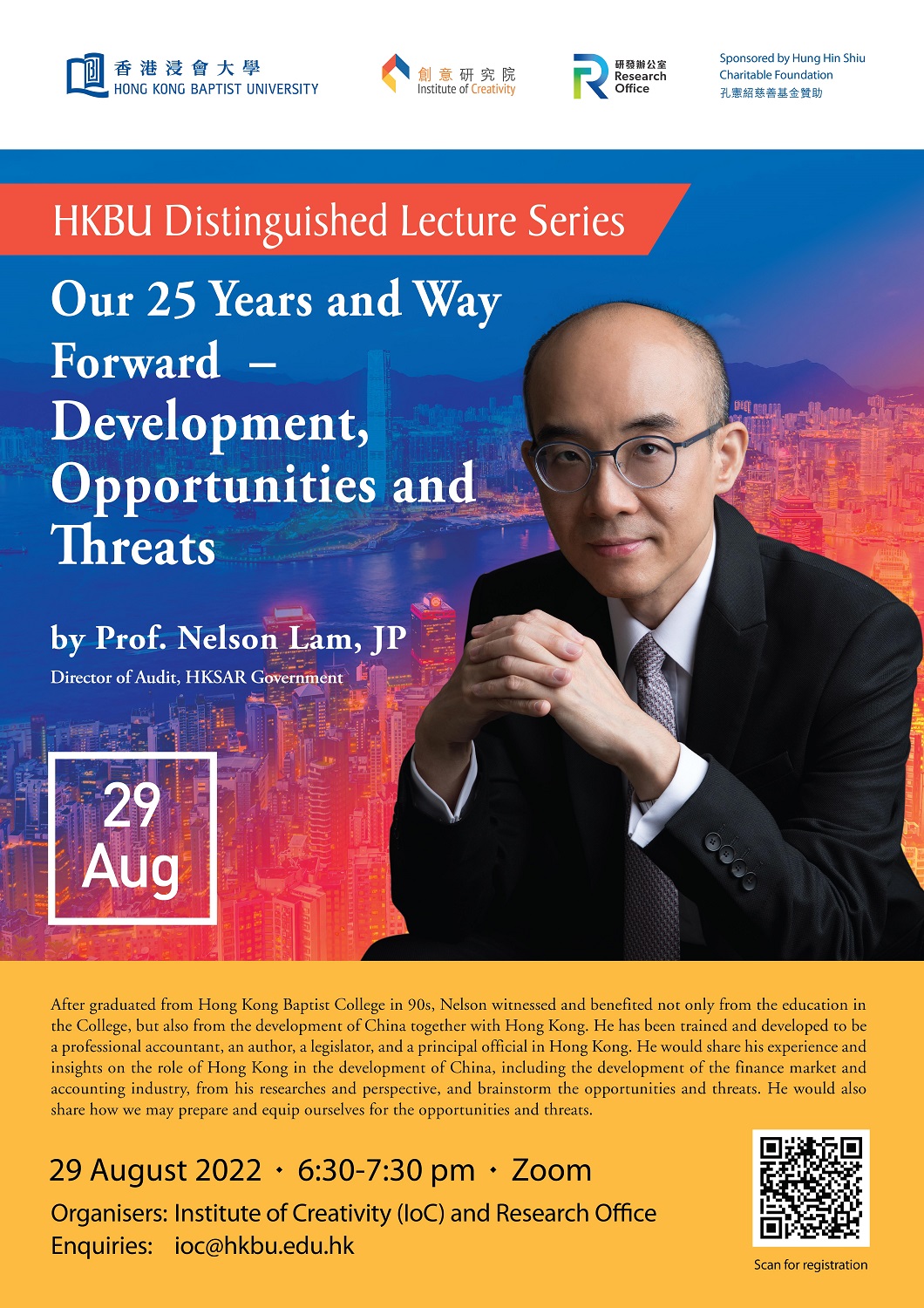 (只供英文版本)
Professor Nelson Lam, JP, Director of Audit, HKSAR
Alumnus Professor Nelson Lam (Business Administration), JP, is currently the Director of Audit for the HKSAR Government, and an Adjunct Professor at HKBU's School of Business. He was formerly a member of the Legislative Council before he took office as the Director of Audit in 2022.
With extensive accountancy experience for over 30 years, Professor Lam established his own professional accountancy firm in 2005. He was also the former Chairman and one of the founders of Accounting Development Foundation, the former President of the Society of Chinese Accountants and Auditors, and former Vice President of the Hong Kong Institute of Certified Public Accountants. He was appointed Justice of the Peace in 2020.
Professor Lam holds a BBA in Accounting from Hong Kong Baptist University (HKBU), an MBA from The Hong Kong University of Science and Technology (HKUST), and a Master of Science in Finance Degree from The Chinese University of Hong Kong (CUHK).
Please click here for registration.