China Studies Programme celebrated its 25th anniversary with an Anniversary Dinner on 4 March 2015 which attracted around 300 guests. The officiating guests were Vice-President (Administration) and Secretary of HKBU Mr. Andy Lee and Associate Dean of Faculty of Social Sciences of Tsinghua University Prof. Chen Qi.

President of China Studies Alumni Association Mr. Alvin Lee shared with participants the outstanding advancement of the "School of Hope Project" in Guangxi. He thanked the University, the Programme office and all the guests for their support to the Project in the past three years.

A video was shown to highlight the year-round celebratory events which include a Lecture Series on Interdisciplinary Studies, an Oral History Book of HKBU Student-centered Learning Experience in Beijing, 1989-2014: the Summer Sojourn of the China Studies Programme at Tsinghua University as well as a series of celebratory events organised with Wei Lun Academic Exchange Centre.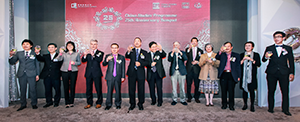 Guests make a toast to celebrate the 25th anniversary of the China Studies Programme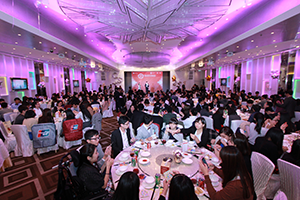 China Studies Programme graduates gather for a celebratory dinner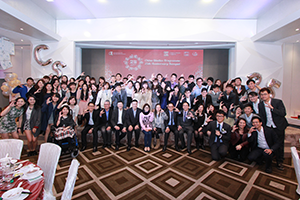 Around 300 guests attend the banquet