Treasures & Moments
Inauguration of Chill Chat – An Innovative Platform Engaging Both Students and Alumni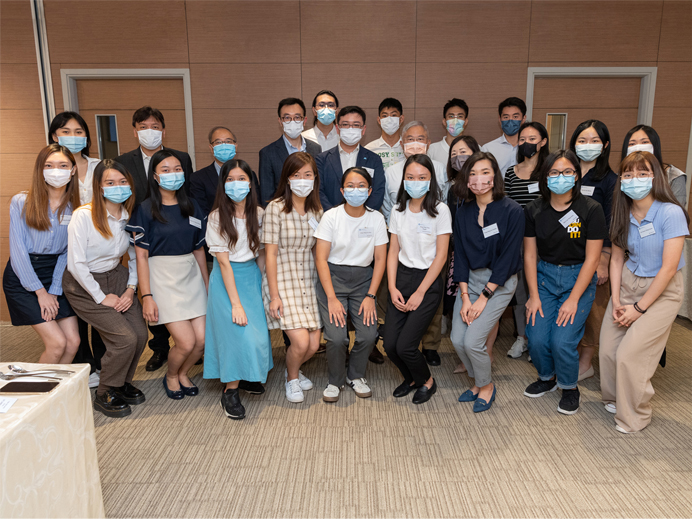 Co-organised by the Alumni Affairs Office and the Office of Student Affairs, Chill Chat is an innovative engagement platform where students and alumni can closely interact with each other in a relaxing ambience and over delightful cuisine. Through a series of dinner talks and dynamic dialogues, Chill Chat provides student participants with the opportunity of widening their horizons in areas of personal growth and career development via close-encounters with our eminent alumni at the event. This platform also helps students build up network with other fellow students from different disciplines.
The inaugural Chill Chat, the theme of which is "Capturing Opportunities: Since My Days in HKBU", was held on 29 September. Alumnus Stephen Lo (Accounting), Group Chief Financial Officer of Prenetics, was invited to give a pre-dinner talk. After the talk, he was joined by alumnus Ivan Guo (Business Administration), Head of Investment of China Vered Financial Holding Corporation Limited, to share with some 20 student participants their life and career experience during dinner. The event was also honoured by the presence of alumnus Professor Dickson Shang (Business Management), Professor Ricky Wong, Associate Vice-President (Teaching and Learning) cum Academic Registrar; Dr Melanie Lee, Director of Alumni Affairs; Dr Alfred Tan, Head of Knowledge Transfer Office; and Mr Ken Ngai, Assistant Director of Student Affairs.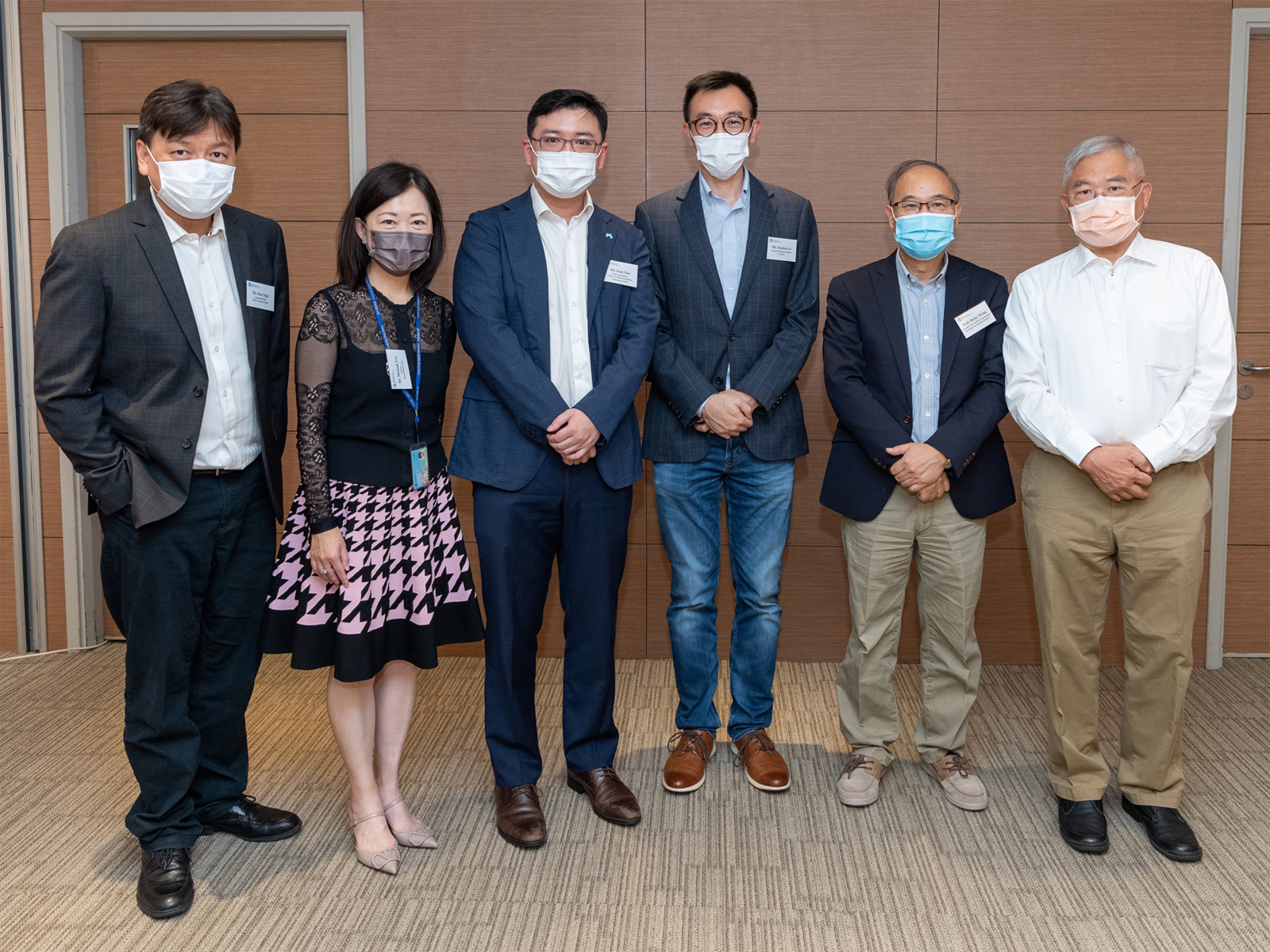 In his speech, alumnus Lo recalled his good old days at HKBU and shared with the audience how he continued to strive for the best after graduation. He encouraged fellow students to identify their life goals and pursue them with vigor and passion. During their pursuits, they will have to embrace challenges and at times bear hardships, especially when the right opportunities come. At the same time, they have to keep on adding values to themselves. Throughout the dinner, both alumni and students were fully engaged in the interaction with enjoyable chit-chat in small groups and a cosy ambience.
More Chill Chats with diverse themes will follow. Students from various disciplines will be recruited to meet outstanding alumni from various fields who will share with them their wealth of knowledge and life experience.