Treasures & Moments
Alumni Attend the School of Business Kick-off Reception of the School's 65th Anniversary Celebrations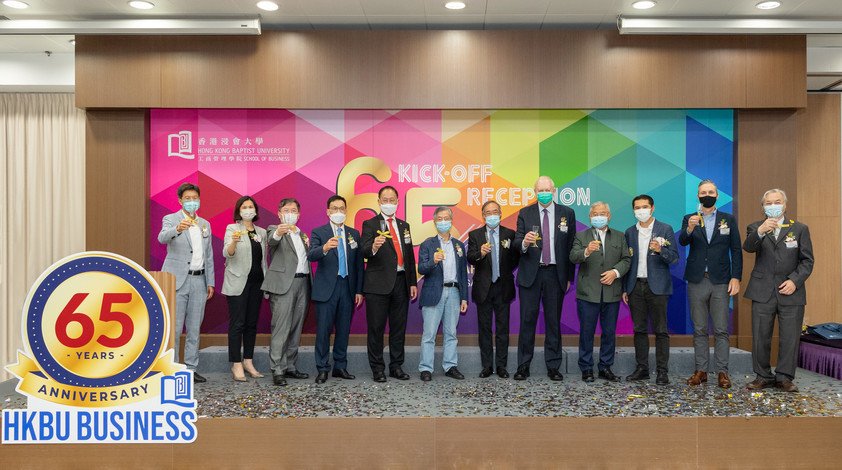 2021 marked the 65th anniversary of the School of Business. Around 200 alumni, students and staff members attended the kick-off reception on 26 October to commence the School's 65th anniversary celebrations.
Professor Alexander Wai, President and Vice-Chancellor, was the guest of honour at the reception. He commended the School for its academic achievements and thanked the alumni for their continuous support of the School and the University. 
In his welcome address, Prof Ed Snape briefly recounted the School's development since its inception, highlighting that achievements of the School today are made possible by the collective contributions of alumni, students and faculty members over the years. At the same time, the School will fulfil its mission of nurturing responsible and visionary future leaders.
Being closely connected with their alma mater, a number of alumni who are themselves respected business leaders, also took time out to attend the reception. Please click here to view more photos of the event.