Treasures & Moments
Hong Kong Baptist University History Alumni Association Stages Inauguration Ceremony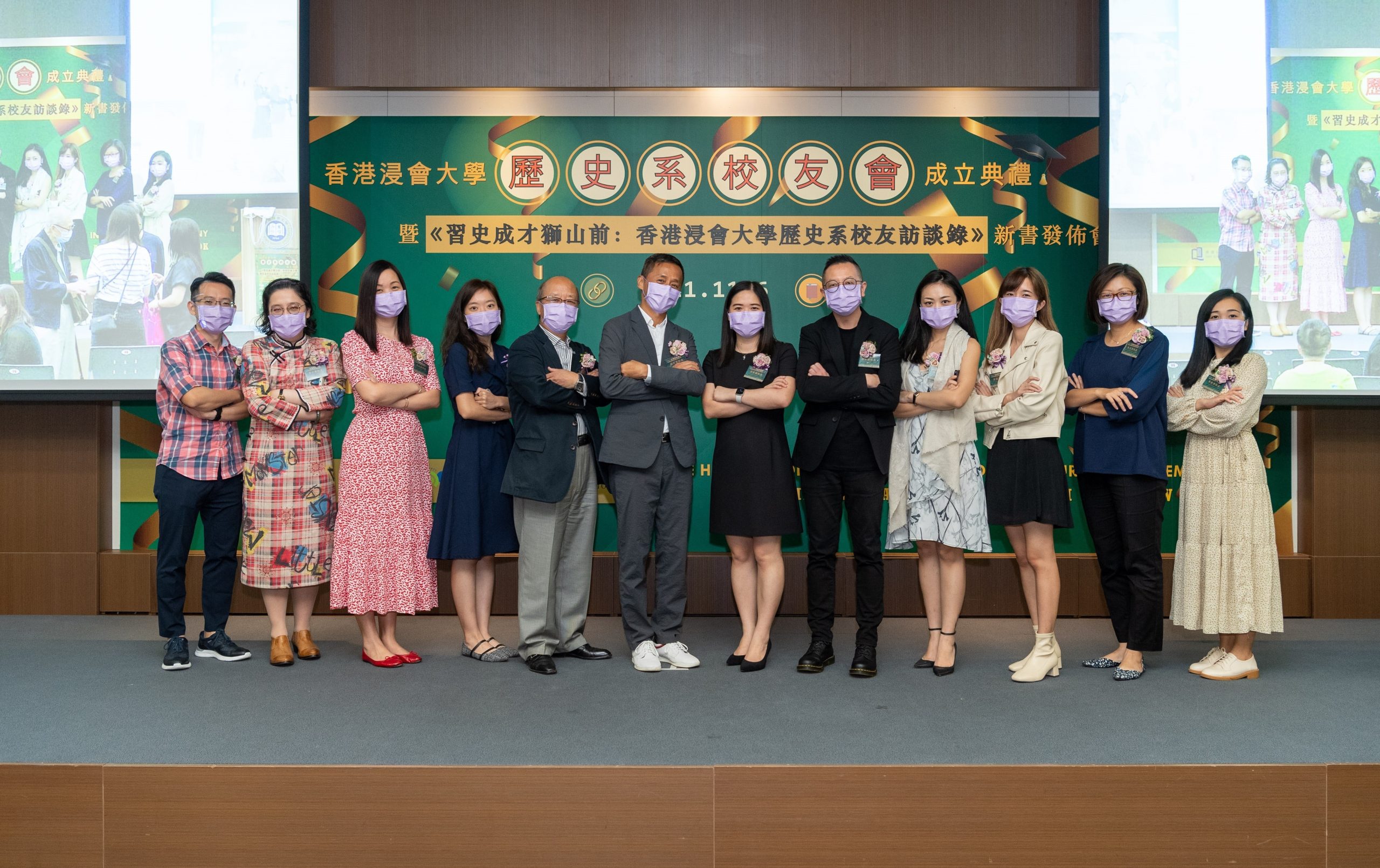 The HKBU History Alumni Association (HKBUHAA) was inaugurated on 6 November. The Ceremony was graced by the presence of Professor Rick Wong, Interim Provost; Professor Ricky Wong, Associate Vice President (Teaching and Learning) cum Academic Registrar; Professor Daniel Lai, Dean of Faculty of Social Sciences; Professor Chung Pak-kwong, Associate Dean (Development) of Faculty of Social Sciences cum Acting Director of Student Affairs, Professor Clara Ho, Head of the Department of History and Dr Melanie Lee, Director of Alumni Affairs. Around 180 alumni and guests joined the event in person and on Zoom. The HKBUHAA is established to foster among alumni a sense of belonging to the University, and closer bonding among themselves.
At the Ceremony, Prof Rick Wong paid tribute to the Department of History alumni for their initiative in setting up the HKBUHAA, and offered his congratulation to the Department of History for celebrating its 43rd anniversary. Prof Clara Ho welcomed the alumni and guests warmly and expressed her heartfelt thanks for their participation.  Founding President of HKBUHAA alumna Wendy Tang Wai-han, also expressed her gratitude to the University and the Department, and extended a special thanks to the Alumni Affairs Office for their support and efforts made in the establishment of HKBUHAA. She reaffirmed HKBUHAA's dedication to connecting alumni from different generations and programmes.
To commemorate its establishment, HKBUHAA had appealed to alumni to support the establishment of the HKBU History Alumni Association Founding Scholarship, which aims to provide support for students of the Department. A total fund of HK$165,600 has so far been raised. A cheque presentation ceremony was held on the same occasion.
In celebration of the 43rd anniversary of the Department of History, the Department also took the opportunity to announce the launch of the Alumni Interview Book, featuring the stories of 43 alumni from different generations on their insights and wisdom.
HKBUHAA is comprised of the following executive committee members:
Founding President:

Wendy Tang Wai-han

Vice-Presidents:

William Yeung Chu-kwong

Fan Wing-chung

Secretary:

Peng Chien-hua

Tracy Leung Hoi-ching

Treasurer:

Reed Li Han-wei

Recreation Officers:

Kwok Man-ying

Lin Fat-tung

Publication and Promotion Officers:

Tong Wing-sze

Ronald C. Po

Lai Sin-wa

Welfare Officer:

Tyrone Siu Tai-lun

General Affairs Officer:

Cathy Leung Wun-tung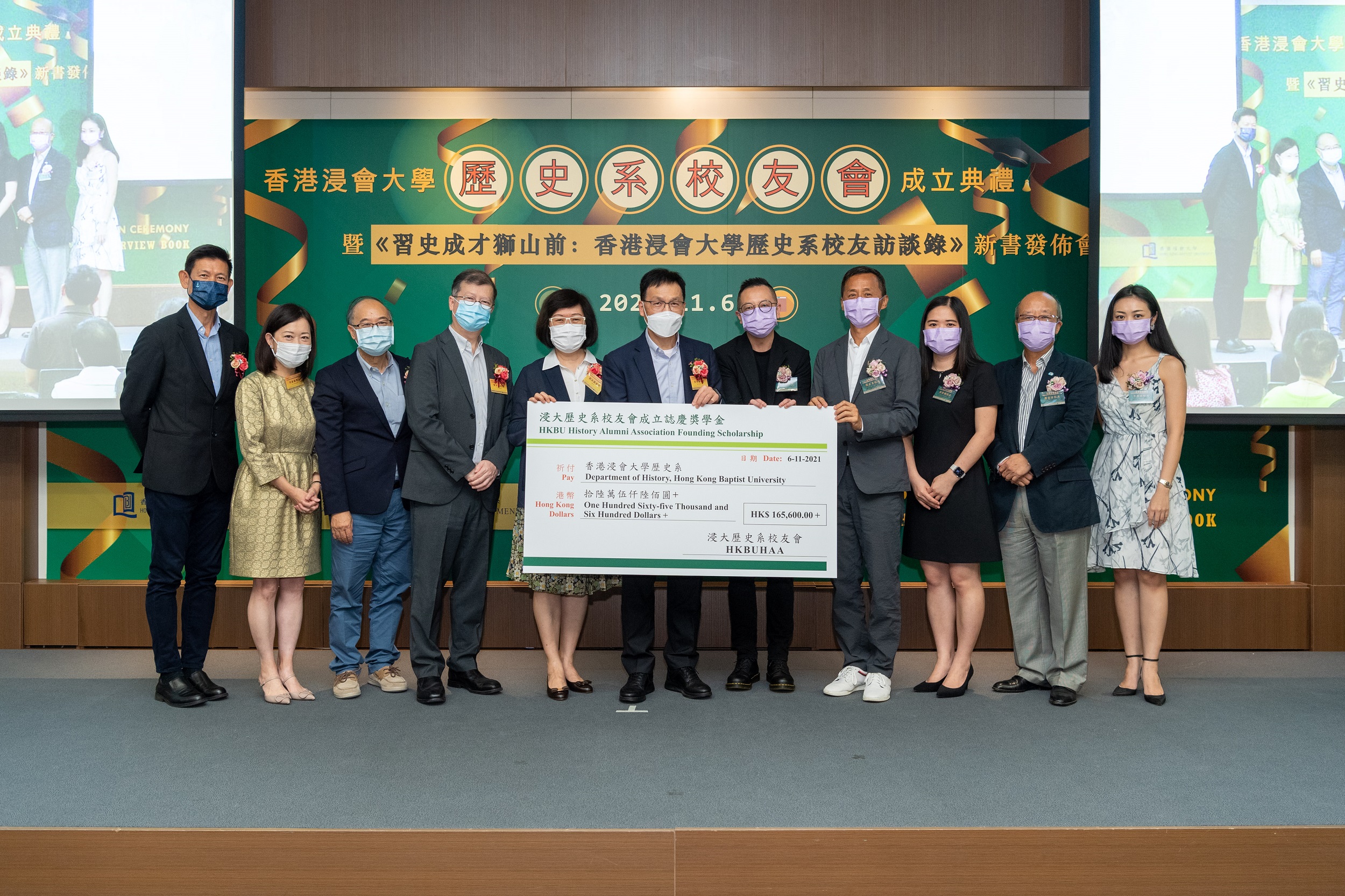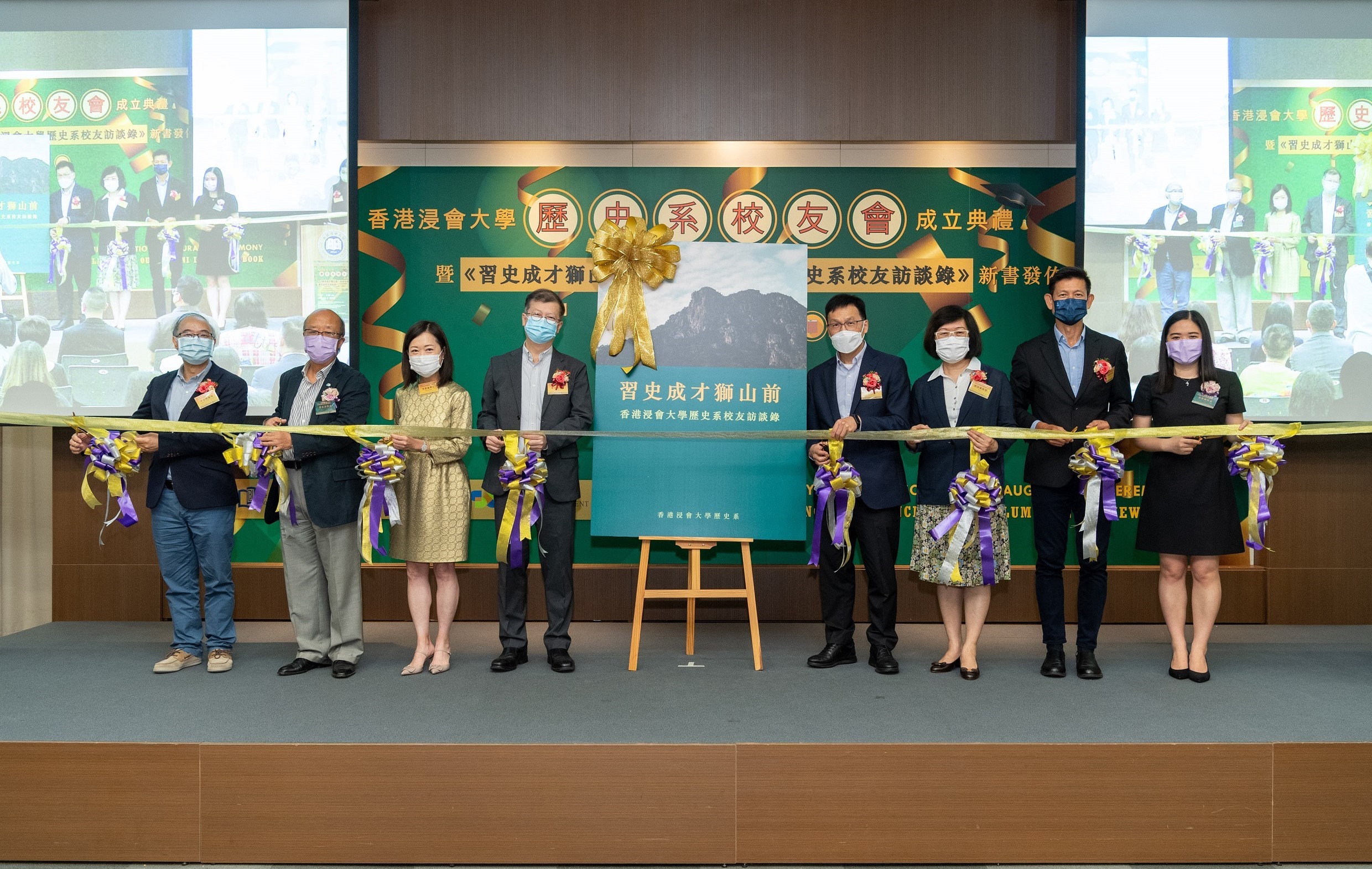 Please click here to view more photos of the event.
In recognition of the success in teaching and mentoring of Dr Stewart, who taught in the Department of History from 1983 to 2007, Dr James A. Stewart Jr Scholarship has also been recently established. The scholarship aims at enhancing support for student development in the Department. Please click here for more details.