Treasures & Moments
Alumni Recent Happenings
Alumnus Philip Tsai Re-appointed Member of Hospital Authority
Alumnus Philip Tsai (Accounting), Deputy Chairman of the Alumni Committee of the HKBU Foundation and former Chairman of Deloitte China, was re-appointed by the HKSAR Government as Non-official Member of the Hospital Authority, with his tenure ending on 31 March 2025. Congratulations to alumnus Tsai!
Alumnus Professor Bernard Wu Appointed Member of Hospital Governing Committee of Pamela Youde Nethersole Eastern Hospital and School Council Member of Island School
Alumnus Professor Bernard Wu (Accounting), Chairman of HKBU School of Business Alumni Association was recently appointed by the Hospital Authority as member of the Hospital Governing Committee of Pamela Youde Nethersole Eastern Hospital. The appointment is effective from 1 April 2023. He was also recently appointed school council member of Island School. Congratulations to alumnus Prof Wu!
Alumni Affairs Office Expresses Gratitude to Alumna Lana Wong for Providing an Experiential Learning Opportunity for Students
On 12 April, representatives from the Alumni Affairs Office paid a visit to Hong Kong Disneyland to attend the Disney Imaginations Hong Kong Design Competition 2023 Award Presentation Ceremony, in which HKBU was one of the final contestants. While showing her support, Dr Melanie Lee, Director of Alumni Affairs, also took the opportunity to meet and greet alumna Lana Wong (Communication – Journalism), Director of Communication and Public Affairs of Hong Kong Disneyland Resort, and thanked alumna Wong for the experiential learning opportunity provided by Hong Kong Disneyland to HKBU students. Students had gained a lot of valuable experience from the Competition.
Alumnus Dr Ronald Po Delivers a Public Lecture at HKBU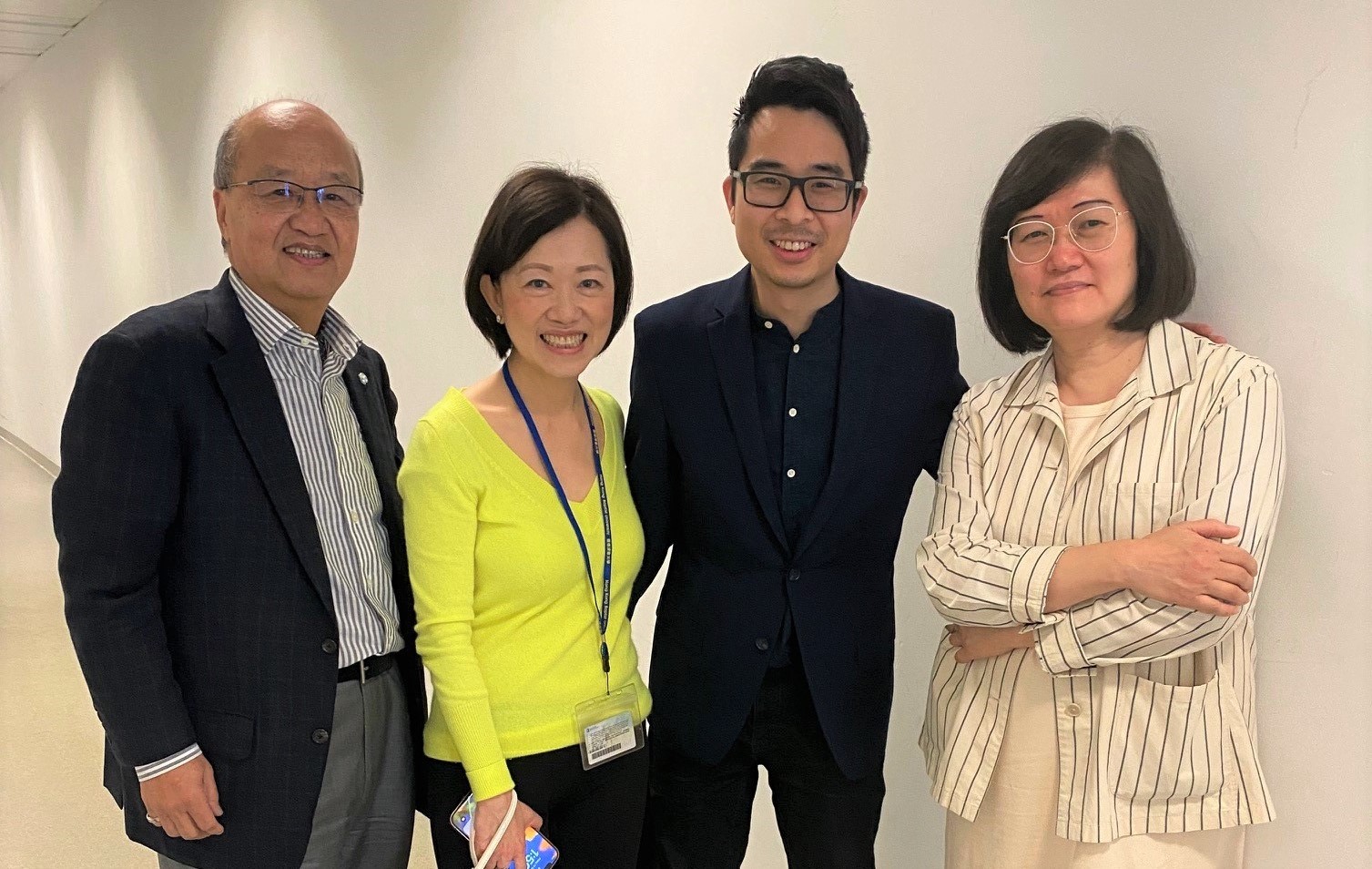 On 14 April, alumnus Dr Ronald Po (History), currently Associate Professor in the Department of International History at the London School of Economics and Political Science, returned to alma mater to deliver a public lecture titled "Visualising the Invisible: The Maps and Charts that Shaped the Seascape of China in the Long Eighteenth Century". Dr Melane Lee, Director of Alumni Affairs, took the opportunity to meet and greet alumnus Dr Po, and expressed our gratitude for him to ceaselessly contributing back to HKBU.
Alumnus Dr Donald Yu Awarded Gold Medal at Global Music Awards 2022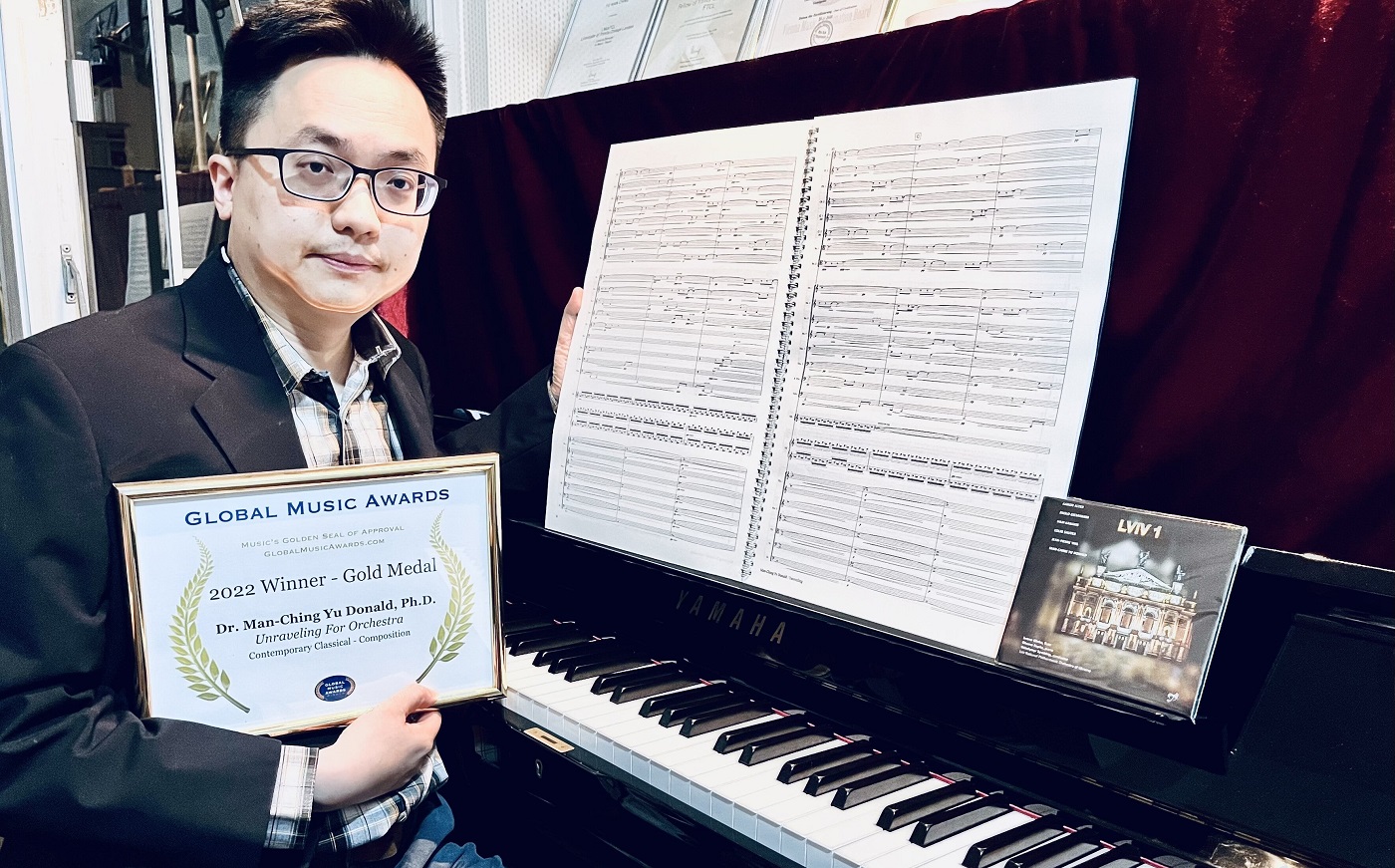 Alumnus Dr Donald Yu (Music), a Hong Kong contemporary classical composer and pianist, composed an orchestral work "Unravelling" for orchestra, and it was premiered by Lviv National Philharmonic Orchestra of Ukraine in September 2022 at the Contrasts International Contemporary Music Festival. The composition was also selected to be published by Donemus Publishing in the Netherlands in the same year. The orchestral work was recently awarded the Gold medal (Award of Excellence) in Contemporary Classical- Composition of the Global Music Awards 2022. Established in 2011, the Global Music Awards is a well-known international music competition which showcases musical gems and unique voices. Global Music Awards is widely recognised by industry insiders as giving legitimacy to highly talented artists. Congratulations to alumnus Dr Yu!