What's Up
HKBU Alumni Association Annual General Meeting 2022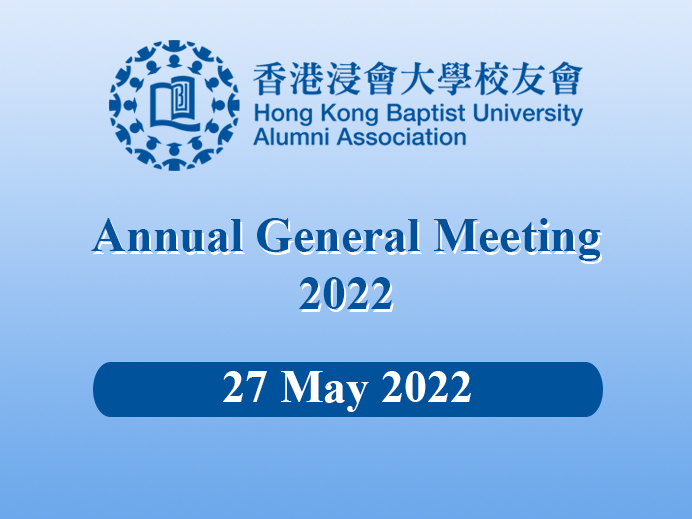 The Annual General Meeting (AGM) of HKBU Alumni Association (HKBUAA) will be held at 7:00pm on 27 May 2022 (Friday) at Bistro NTT, G/F, Dr. Ng Tor Tai International House, 32 Renfrew Road, Kowloon Tong.
All members of HKBUAA and alumni are cordially invited to join. For registration, please complete the online form on or before 25 May 2022 (Wednesday). For details, please download the AGM Notice.
Please click here if you want to join HKBUAA as a member.
Please click here to visit Alumni Affairs Office webpage to obtain more information on HKBUAA.