Focus・The GBA
HKBU has nurtured over 140,000 graduates since its inception in 1956 and many have made their mark in the Greater Bay Area (GBA). In this section, we are pleased to feature alumni who have been thriving in the GBA and to share their experience on how they capture business and career opportunities there.
A Sharing by Alumna Karen Wang on Establishing Climate Technology Startup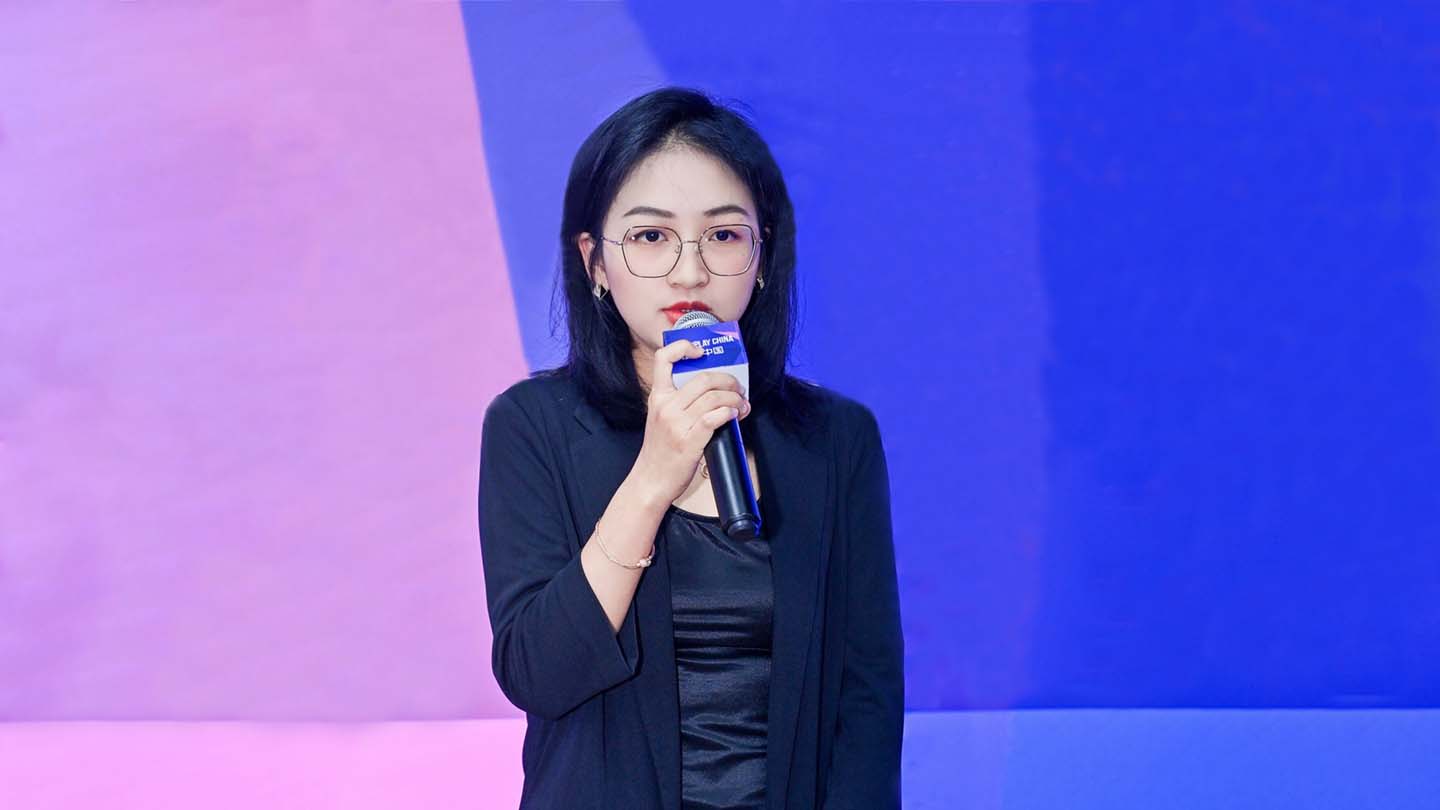 Alumna Karen Wang Hanyuan (Statistics & Operations Research) is one of the HKBU Class Representatives in 2017-2018. Upon graduation, she worked at Microsoft, during which she was inspired to help preserve the environment through the application of technology. In 2020, she joined hands with her acquaintances to establish Carbonbase, which has by now grown to a 25-people team across different countries with the backing of notable investors such as MiraclePlus ( former Y Combinator China ), ChinaRock, etc. Carbonbase is one of the first climate technology startups in Hong Kong that applies emerging technologies to drive climate sustainability. The company has built a fintech platform to help its clients run a sustainable business through, among others, incorporating strategies that will help reduce carbon emissions. The company provides clients with climate change solutions that can deliver economic benefits while improving our lives and protecting the environment. These solutions are backed up by detailed data analysis and blockchain-backed tools to achieve effective management of carbon footprint while conducting business.
As a Founding Member of Carbonbase, Karen focuses on team building, project management, and product development for the Mainland market. She led her team to win the first prize respectively in United Nations Development Programme Annual Youth National Dialogue on Climate Action and Microsoft's AI for Good Challenge. She also started ClimateX, Carbonbase's weekly climate salon, which has now accumulated over a 10,000 audience. Last year, she was listed in the Forbes 30 under 30. While managing her startup, Karen is also currently enrolled in the Master of Science programme in Climate Change, Management, and Finance at Imperial College in London (ICL), and is conducting climate finance research at the Centre for Climate Finance & Investment (CCFI) at ICL, all for the purpose of further advancing her knowledge on Climate Change.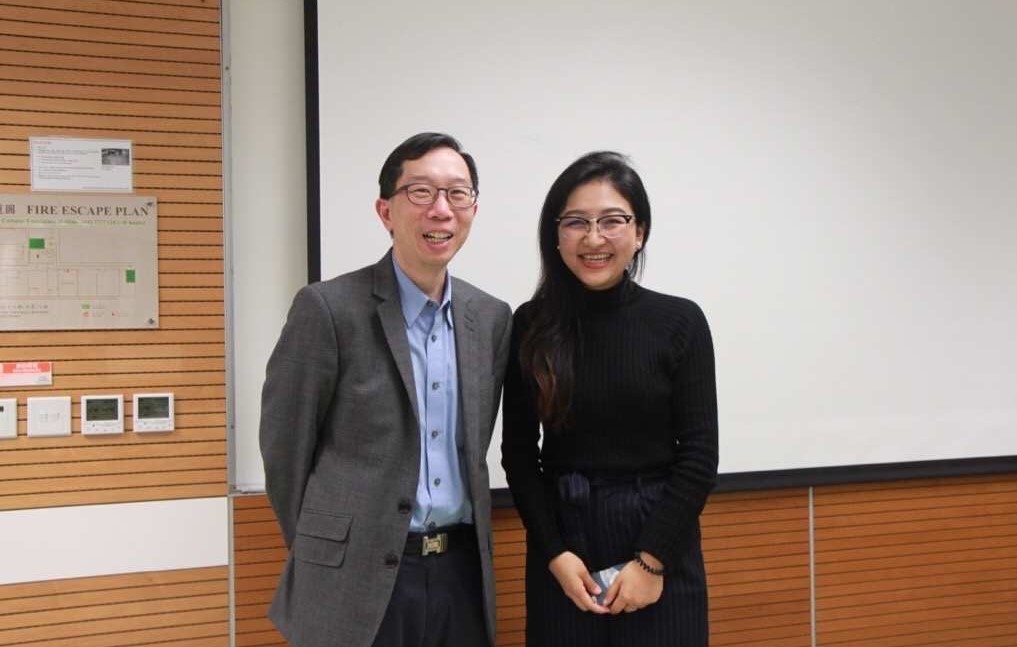 1. How did you take advantage of the chances and support available in the GBA when launching your business?
The GBA is truly one of China's most vibrant and open regions, with multiple world-class research institutions all of them backed by a rich local talent pool from the industries. The region also boasts a cutting-edge logistics network that helps turn breakthroughs into practical outcomes. Our startup, Carbonbase, is a Hong Kong-based climate technology startup that uses emerging technologies to drive sustainability through carbon accounting.
We began at iDendron, an Innovation and Entrepreneurship Hub. Hong Kong boasts world-class research institutions supported by a large talent pool, where we are able to find our fantastic interns at the outset of the business journey. There are also early access options for startups to test new ideas. Microsoft, where I used to work, was one of the companies that supported us. Carbonbase earned the first award in Mircrosoft's AI for Good Challenge competition, which has allowed us to reach a wider audience. Being at the GBA also allows startups to be surrounded by vibrant venture capital firms and an innovation ecosystem, which helps accelerate the growth of any startups. In the early days, we got a lot of support from each other with another Hong Kong based startup called Planto, which creates data-driven and engaging financial technologies for institutions.
There lies in the GBA an active accelerator community, including Greater Bay Area Homeland Investments and Good City Foundation, and in Hong Kong namely Cyberport, Tuspark, Hong Kong X Foundation, and MIT Hong Kong Innovation Node, and so on.
Last but not least, the GBA exposes us to a variety of conferences, which has been tremendously beneficial for a "reverse business development". I was honoured to be a keynote speaker at the Social Impact Investment and Procurement Foundation (SIIP) recently, alongside with Dr Luo Xiang (Former Country Director (China), United Nations Office for Project Series), Mr Ban Ki-moon (潘基文) , and Dr Jan Mattsson (Former Under-Secretary-General of the United Nations Chief Strategic Advisor of Social Impact Investing and Procurement Fund), and other notable key players in the field.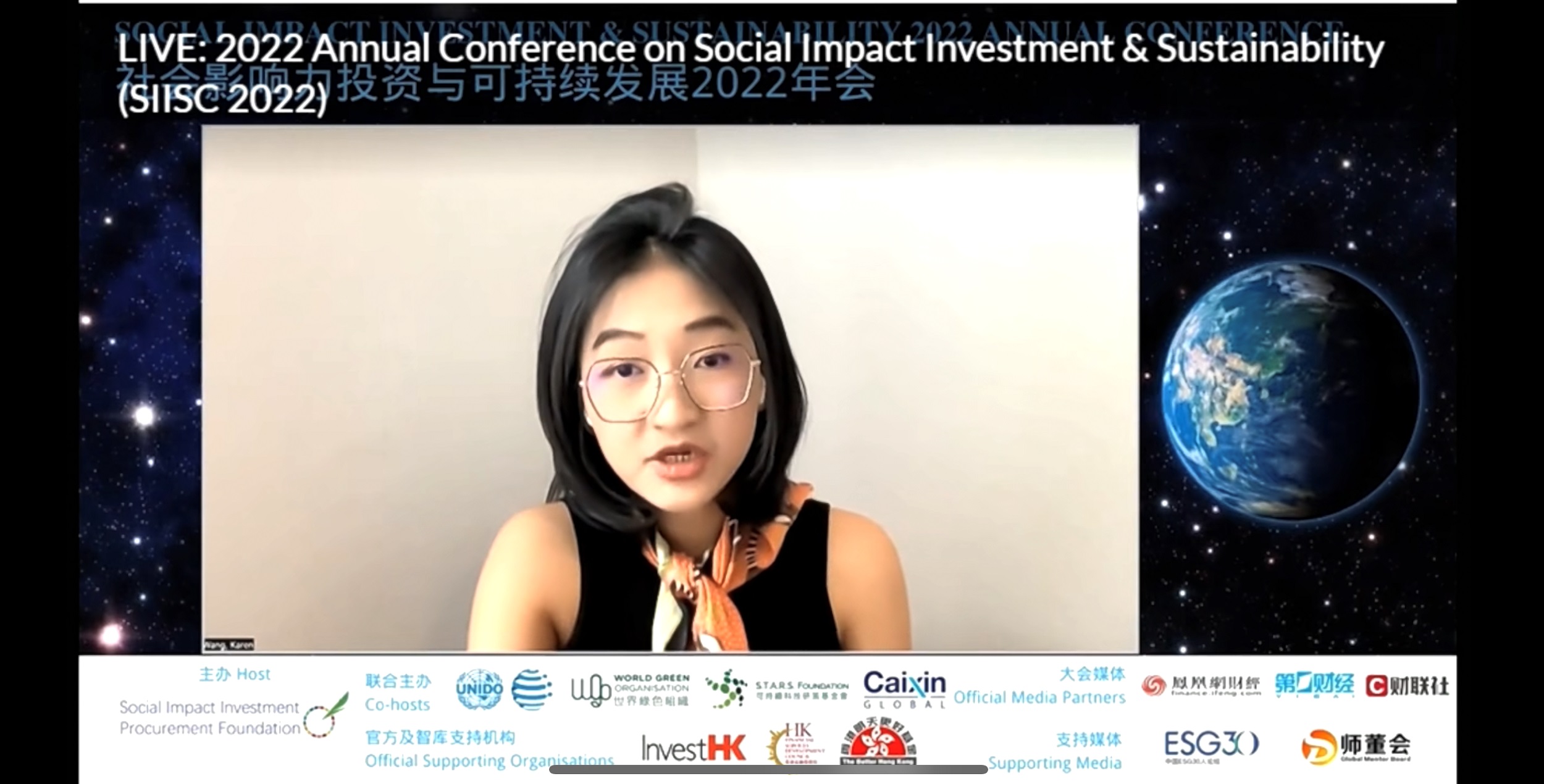 2. Climate change and carbon monitoring are relatively new concepts. How do you communicate the notion and advertise your business to the GBA corporations?
Carbon accounting has been around for less than three decades, but climate change is nothing new. There are already a large number of organisations committed to net zero, but one crucial component is still missing: a transparent and interoperable system for measuring, reporting, and comparing GHG (greenhouse gas) emissions and removals.
It is difficult to explain to clients how the carbon accounting system works, not to mention to gain their acceptance in the beginning. To that end, we launched ClimateX, a Carbonbase's monthly online salon featuring eminent speakers from the academia and industry to promote climate change knowledge. We also hosted TEDx events at Asia Society of Hong Kong, one of our speakers at TEDxSheungwan later became our first client. Through the above efforts, we have also enlisted Wah Kwong, one of Hong Kong's largest shipping companies, as our client.
Overall, entering a new market is a marathon race. The fact that our team is totally comprised of young people who sometimes take us double efforts to gain trust in the SaaS (Software as a Service) industry. In 2020, barely one year after the company started, we were accepted by MiraclePlus (formerly Y Combinator China), thus enabling us to kick off our new journey in the much larger Mainland market. MiraclePlus, a China-based accelerator, was founded by former Baidu COO Mr Lu Qi. Today we are proud to be able to have clients such as Schneider, China Everbright Bank and so on.
3. Could you please list 1-2 crucial priorities that need to be considered while launching a business in the GBA?
Learn about the ecosystem and how best to participate in it, including company registration, tax restrictions, and recruitment opportunities, among other things. One of my first experiences with entrepreneurship education was at the MIT Hong Kong Innovation Node. Keep your eyes peeled for new opportunities.
Consider the big picture, but act locally. Even within the GBA, Hong Kong might differ significantly from other cities such as Shenzhen and Guangzhou. Be aware of and prepared for any problems such as language, culture, legislation, and so on.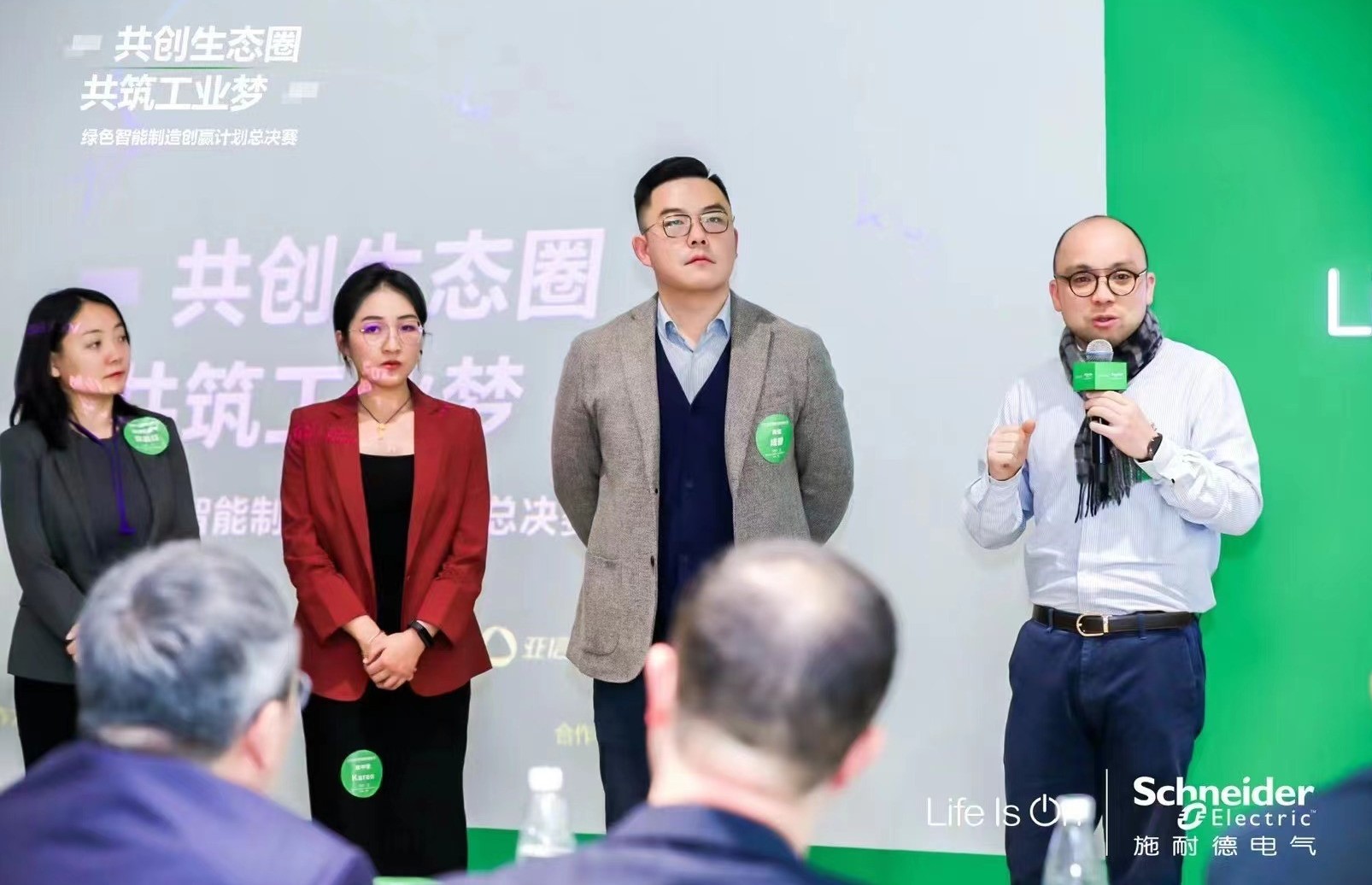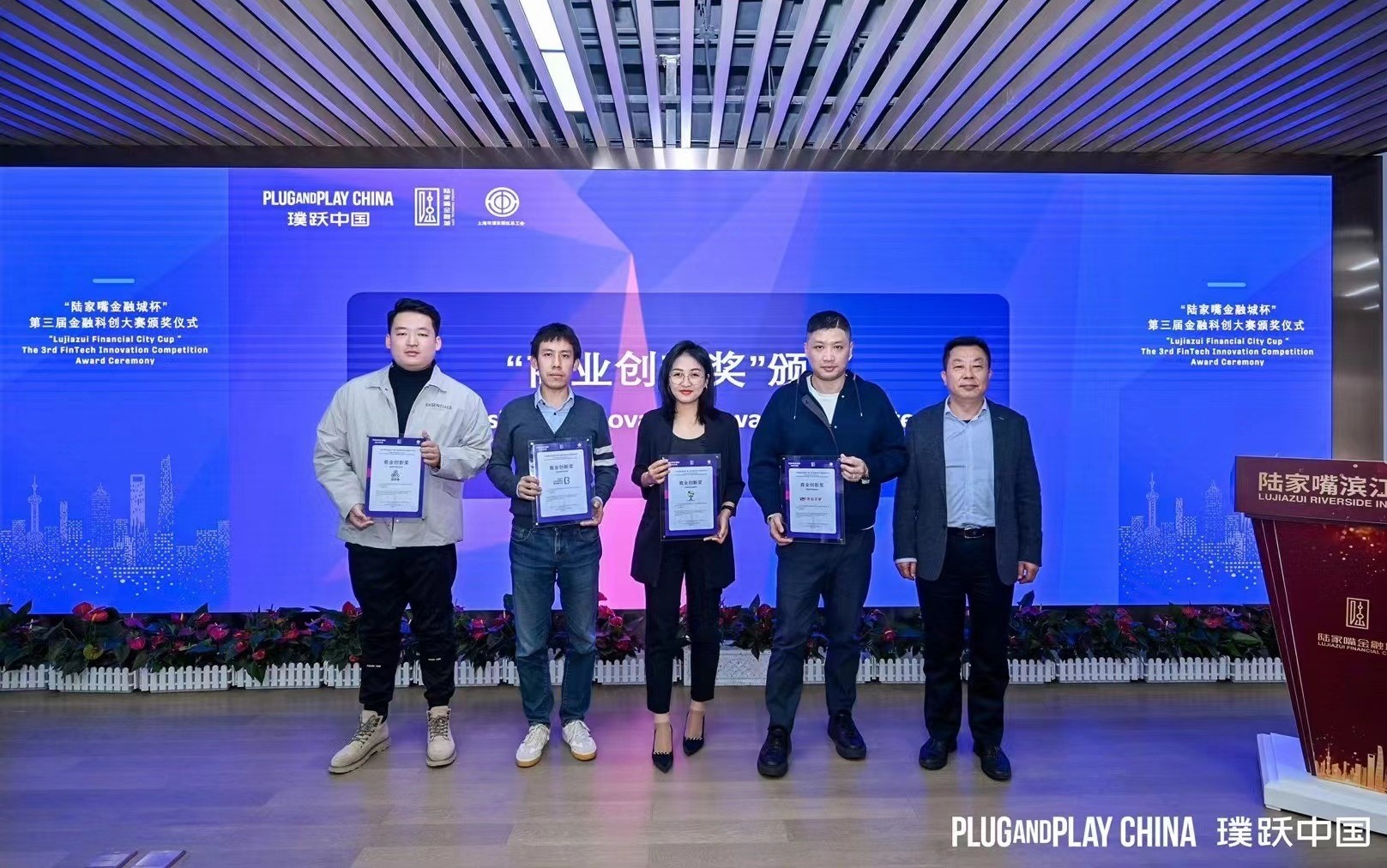 4. There could be cultural and even linguistic variances between your teams and clients throughout the GBA cities. Please give some recommendations for adjusting to differences in order to promote good communication and the delivery of high-quality work.
Communication, both internally and externally, is an often ignored but a critical component in establishing a startup. Carbonbase has teammates who speak Putonghua, Cantonese, English, and a range of other languages. We are a young group of entrepreneurs with diverse backgrounds. COVID-19 has made operating a business more difficult but still one could always explore the option of doing business online. During the daily operations, I discovered that the OKR (Objectives and Key Results) method was quite helpful when breaking down complex tasks into manageable key results. Some tools are also suggested. We use Lark for team communication and Hokdo (獲客多) for client communication in China. Despite the fact that I am located in London this year, we have had easy project management and communications with internal and external stakeholders using those technologies, regardless of the differences in time zones.
Cultural shock is unavoidable. Working for a climate technology startup in a global setting, on the other hand, is a thrilling experience. We see it as a challenge, and in the journey learn how to work with diverse types of clients. Most importantly, any plan or tool without execution is just words and will lead to nowhere. One of the most intriguing aspects of running a startup is that we can and must move quickly.