People・Wisdom
An Uprising Star in Films
An Interview with Alumnus Yu Sze-long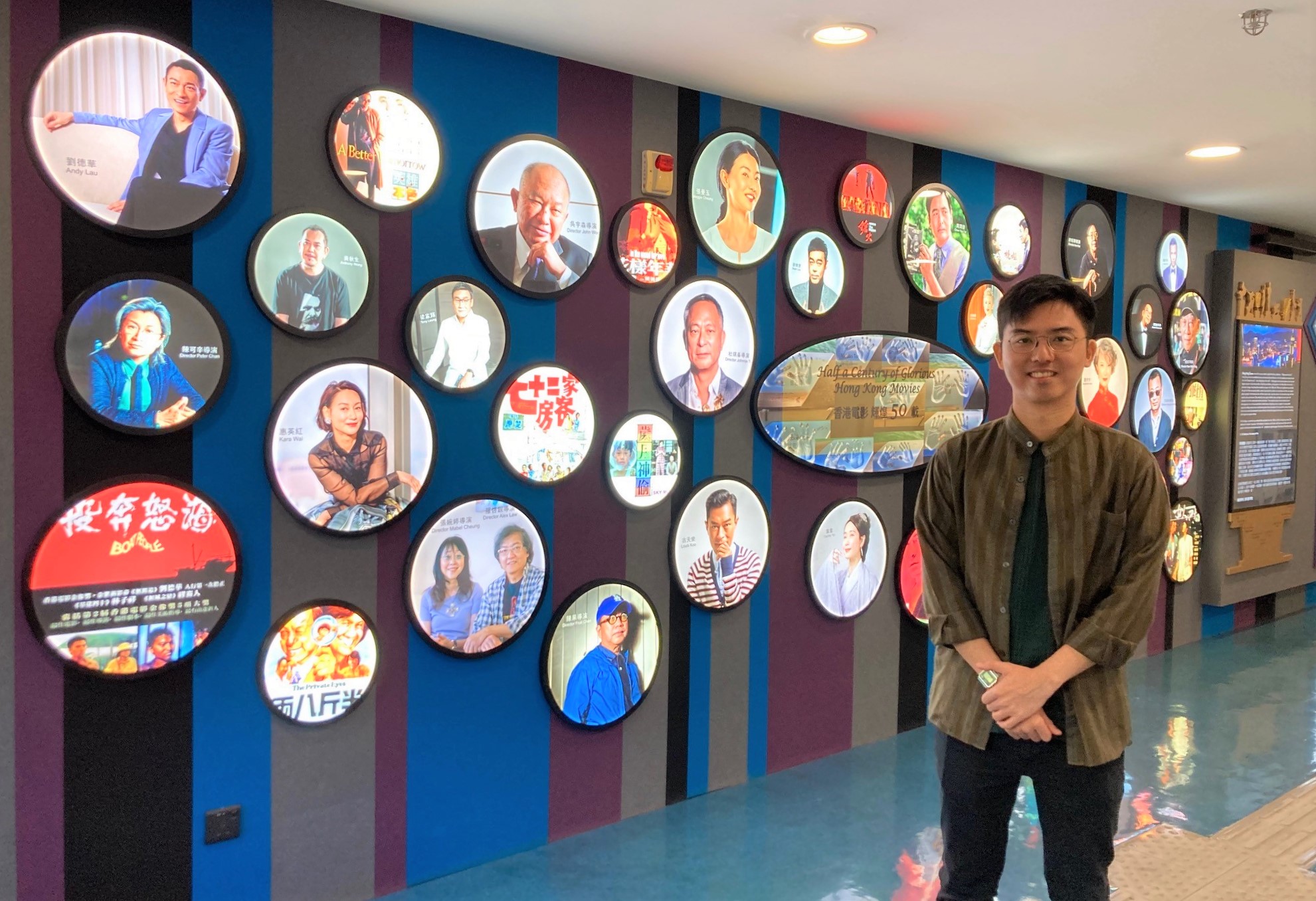 Hong Kong was once regarded as "The Hollywood of the East". Recently, the local film industry has shown a sign of resurgence, as the local box office has bounced back with several local hits. HKBU's Academy of Film is always dedicated to cultivating talents for the industry. One of the new talents is alumnus Yu Sze-long (Creative Film), who was also the first BUer to stand out and win in the Professional Group of the 7th First Feature Film Initiative (FFFI). On the road of pursuing his dream, alumnus Yu has shared the importance of staying true to one's original aspiration and holding tight to his belief.
Born with the Trait of Screenwriter
Since childhood, alumnus Yu has been fond of storytelling-related activities, such as computer games, board games and comics. When he was studying at secondary school, he joined the drama society as encouraged by his friends, and started to learn scriptwriting since then. The instructor of the society discovered alumnus Yu's superb creativity and hence invited him to write the script for other schools as well, setting off his journey as a scriptwriter. He subsequently put continuous effort on beefing up his scriptwriting skills through appreciating various films. He was fascinated by the intriguing stories of the films, and his interest in films grew with time. After finishing his secondary school education, he decided to enrol in the Higher Diploma in Creative Film programme at HKBU, which not only served as his stepping stone to the film industry, but also provided a good opportunity for him to establish his network in the industry. He named the final-year project Bewitcher as one of his most memorable experiences at HKBU. During the project, he needed to depict the story of how a psychologist controlled patients' mind through hypnosis within 30 minutes, and it was really challenging to illustrate the relationship and interaction between characters within a short time. Finishing the project gave him more confidence and a greater sense of satisfaction, escalating his determination to enter the film industry after graduation.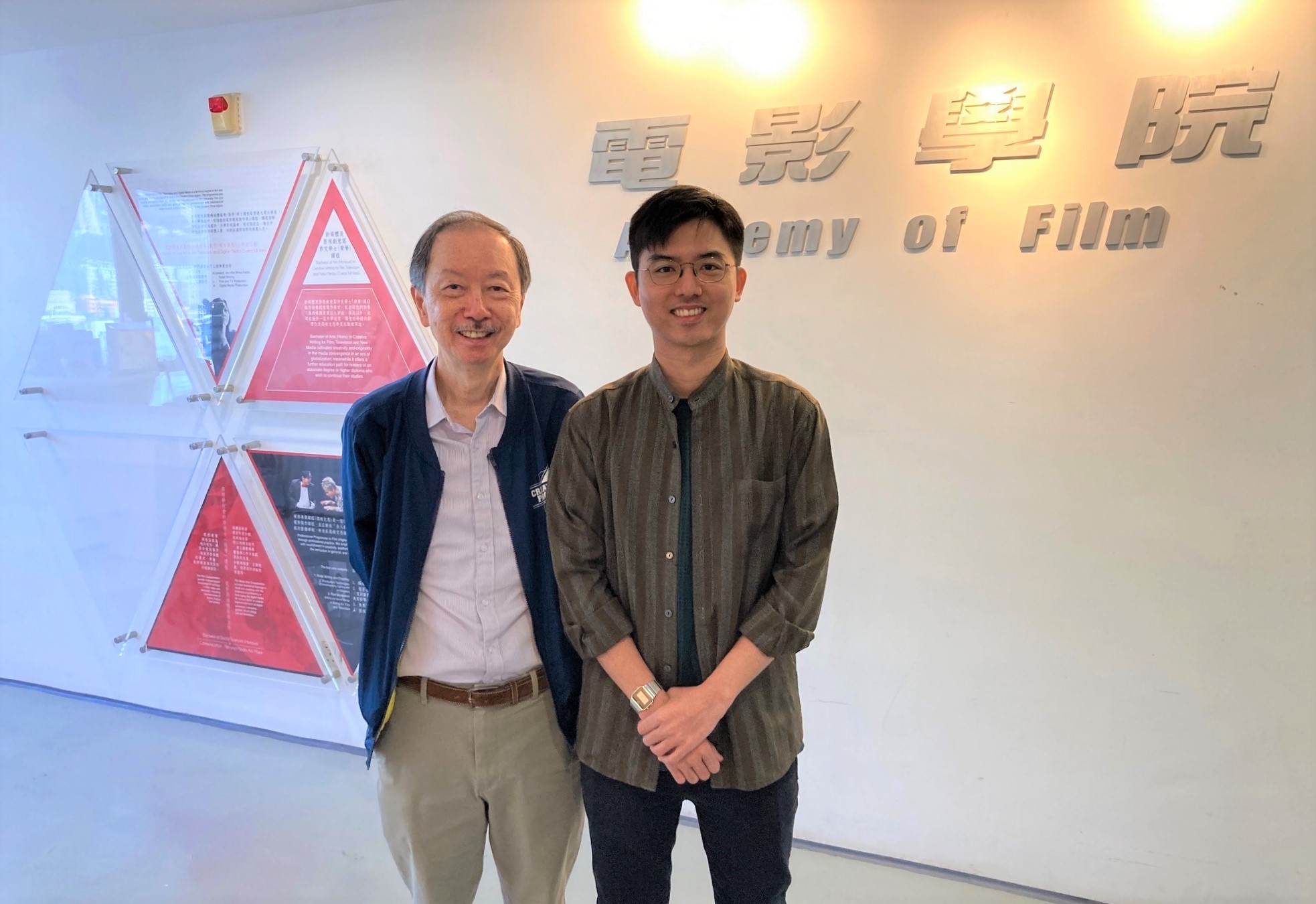 Stand out from Others with a Determined Mind
Alumnus Yu is grateful for meeting veterans in the industry, so he could learn from them while developing his own career. After graduation, he joined the team of director Jonathan Li Tsz-chun, who was nominated for Best New Director at the 37th Hong Kong Film Awards, in the capacity of director Li's assistant. Besides screenwriting, alumnus Yu had to study and select the scripts for director Li. Before reporting to director Li, alumnus Yu needed to read the whole script so as to understand the plot development and relationship among the characters, and then providing his analysis and opinion. The approximately five years of training had completely changed his mindset on screenwriting. He elaborated, "I used to regard stories with plot twists and complicated relationships among characters as the more sophisticated screenwriting. Now I understand that the simpler the story, the more difficult it is to write the script indeed, because the illustration of characters has to be vivid with distinct personality. It really requires advanced skills on screenwriting." Later on, alumnus Yu joined Milkyway Image, co-founded by prominent directors Johnnie To Kei-fung and Wai Ka-fai, in 2021 until now.
Alumnus Yu has been continuously polishing his screenwriting skills, and it has paid off recently. His film proposal, entitled Love & Sex on Streaming, won in the Professional Group of the 7th FFFI. He will receive HK$8 million from the Film Development Fund to produce his first commercial feature film. The story is about a young man who discovers a crazy sex video on the internet featuring his girlfriend and her ex-boyfriend. With his perceptions of love and sex overturned, the protagonist is led into the realm of live porn streaming. Alumnus Yu jokingly said that joining the competition with a story on love and sex was like putting all his eggs in one basket. He recalled the moment when he was challenged by the judges, "At that time, I wondered how I could stand out among all the experienced participants, so I pointed out that although there were fewer local films on love and sex, it has been one of the essential elements of Hong Kong films as supported by data analysis. More importantly, I explained to them the objective of my story is to investigate how young people are deeply influenced by the internet nowadays, while love and sex comedy is just a packaging of the concept." With a determined mind, alumnus Yu successfully persuaded the judges and earned the recognition from them.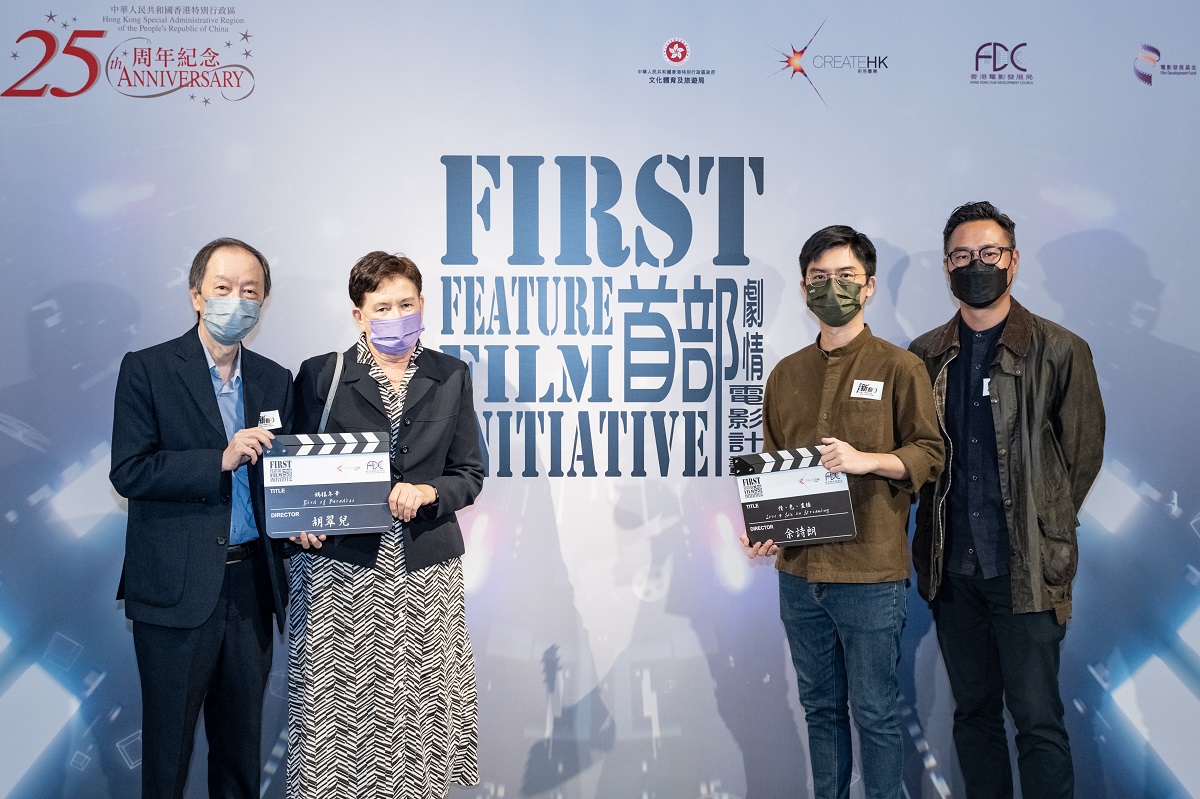 New Role, New Challenges
It is just the beginning for alumnus Yu to transform his role from a screenwriter to a director. In the near future, he will be facing the challenges accompanied with his new role. On sharing his plan to start filming later this year, alumnus Yu said, "A director needs to possess multifaceted capabilities as compared with a screenwriter, especially leadership skills. Fortunately, I had the opportunity to work with director Li and had learnt from him how to communicate and collaborate with others effectively. I hope such experience can facilitate me to lead the production crew. In addition, a director should be able to make timely decisions, yet I am not a decisive person. Thus, I practise making quick decisions by playing Tetris, with a view to making better preparation for the film."
Stay True to the Original Aspiration
While directing his first film, alumnus Yu reminds himself to always stay true to his own original aspiration in order to produce a satisfactory piece. On his sharing with young alumni who would like to join the film industry, he said, "Never forget your conviction in the beginning. Simply follow your heart and strive forward." As part of the industry, he hopes the local film industry will blossom freely, offering diversified genres of films for the audience.