People・Wisdom
Embracing PR Work with CHEER
An Interview with Alumna Angel Hon Suk-yee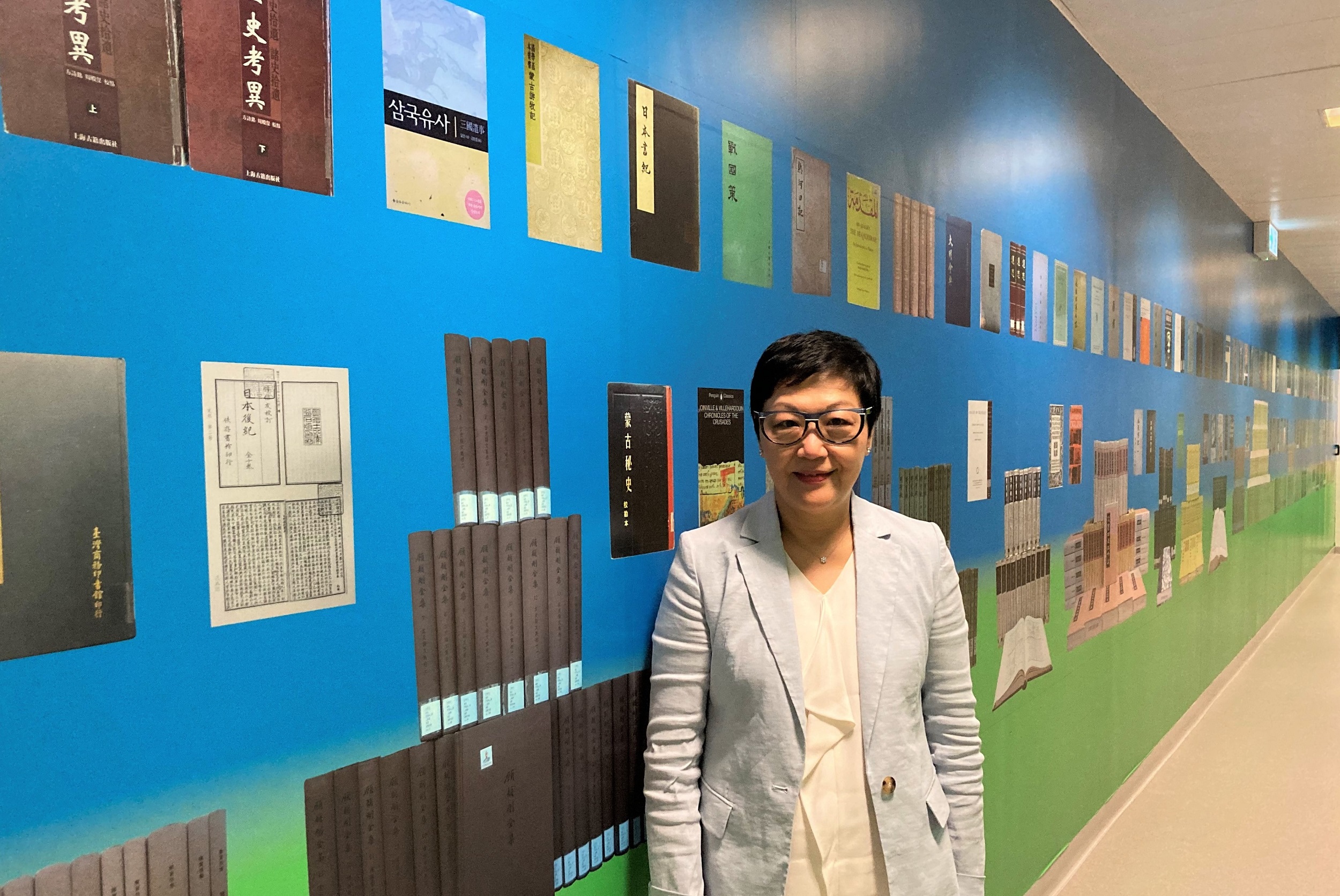 Alumna Angel Hon Suk-yee (History) is a veteran in the public relations (PR) and communications field. A sociable and outgoing person, alumna Hon has always welcomed challenges. Upon graduation, she joined the media industry, mainly responsible for PR and publicity work. Having accumulated sufficient experience and established a business network, Angel decided, in the early 90s, to set up her own company – PR Network. With her good reputation, the company has successfully gained a group of loyal clients in the past three decades. A dedicated and punctilious PR and communications expert, Angel shares with alumni her motto – "CHEER", which portrays her work philosophy. Her motto is indeed an important touchstone for us to explore.
Activating Extrovert Genes
At Baptist College, Angel had already been socially active and spent a lot of time in various student activities, among which were being a volunteer library assistant and member of the College Choir (now HKBU Choir). Through these extracurricular activities, Angel met and befriended numerous college mates from different departments. While volunteering at the library, Angel met the wife of the then College President Dr Daniel C. W. Tse, Mrs Kitty Tse, the College Librarian. Since then, the trio has established a close relationship. The couple often invited Angel to participate in a number of College events, thereby further widening her social circle. At College, Angel often involved in organising numerous events for her fellow college mates, including cross-department outings. Coming from a scholarly family, Angel had served, when still young, as a volunteer tutor for a tuition-free school founded by her parents for the underprivileged. Nevertheless, Angel did not begin her career as a teacher, she recalled, "While organising social activities at College, I discovered my interest in event management and the ability to work with people from all walks of life."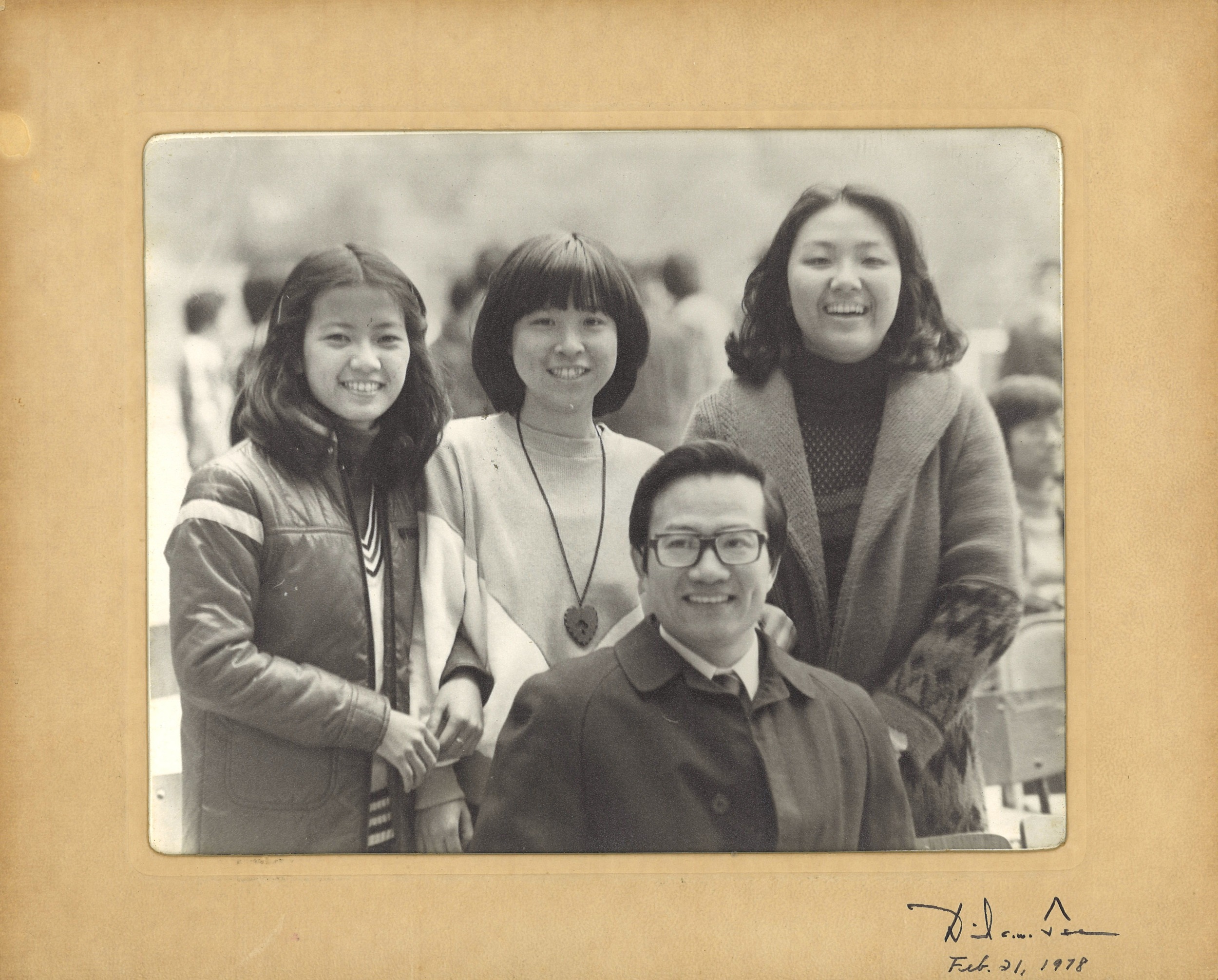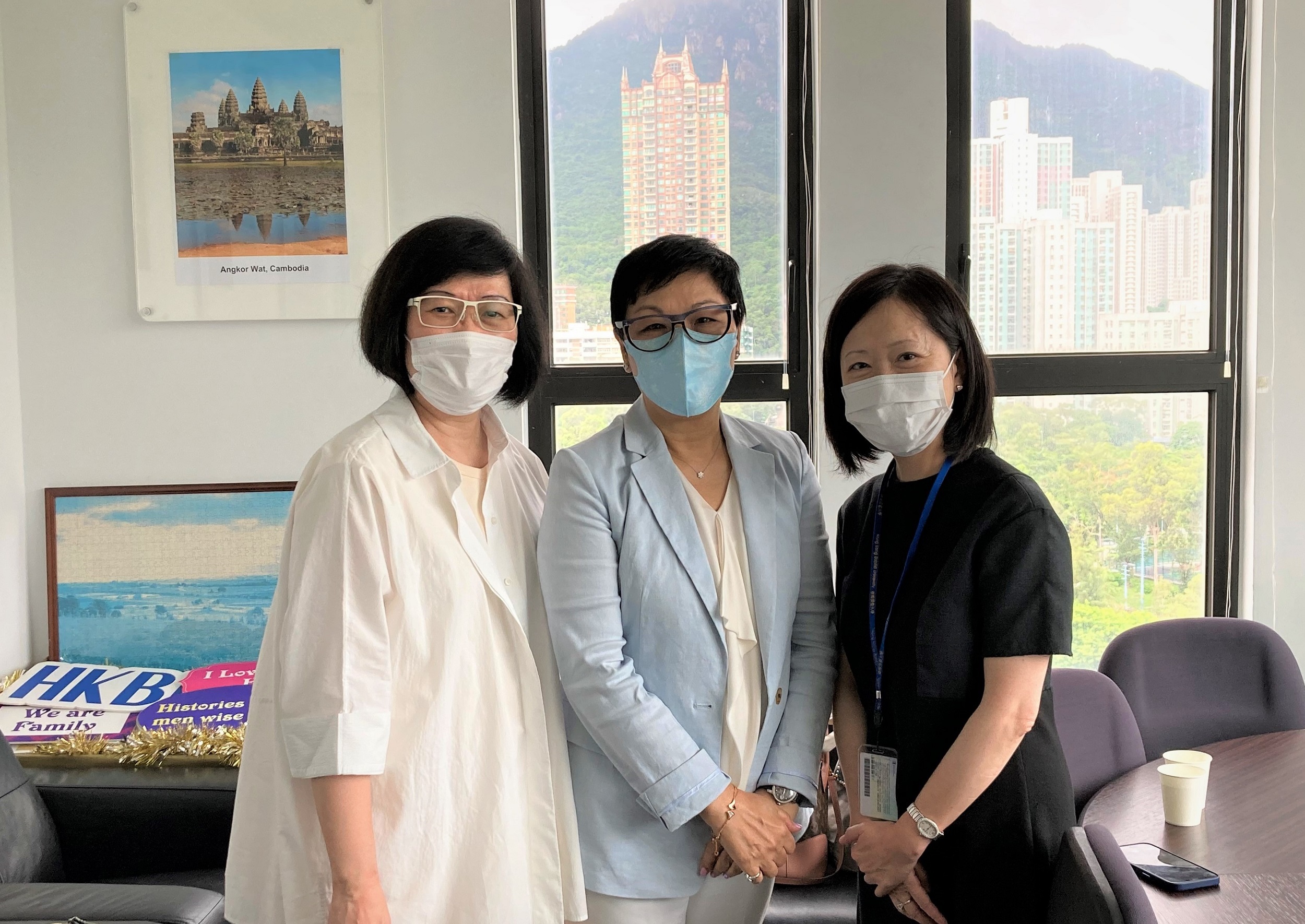 A Glamorous World
Upon graduation, Angel joined TV Entertainment International (TVEI), responsible for the content production of the TVB Weekly magazine, TVB K-100 monthly magazine and Automobile Magazine Hong Kong. As the first two magazines focused on reporting the happenings about TVB, Angel had a chance to meet with a lot of TV artists. The content creation work also allowed Angel to unearth her creative talent and at the same time discovered her interest in the promotional work of artists. Subsequently, Angel decided to work at TV station instead, and got an opportunity to work in the PR department of TVB, the main portfolio of which was to help promote the station's programmes and the image of its artists. The job has since paved her a shining career path in the PR field. At TVB, Angel's first mission was to promote the drama series "Demi-Gods and Semi-Devils". Later on, she participated in the publicity work of the station's large-scale programmes like "Miss Hong Kong Pageant". The exposure gained at TVB enabled Angel to build up an extensive business network, particularly with the media. Since then, Angel developed a good relationship with PR guru like Wong Man-ling (汪曼玲) . During the following years, Angel was responsible for the external affairs of the station, she orchestrated the community care programme of TVB, leading the station's artists to participate in the community work of the city's 19 districts, promoting the corporate social responsibility image. Simultaneously, Angel had to provide support for the official entertainment events of the station's chairman the late Sir Run Run Shaw, and the late Ms Mona Fong Yat-wah, such as arranging the station's official dinner receptions. All of the above, including the event planning, programme rundown and venue decoration of these functions, had to be planned meticulously and executed to perfection. This experience had inspired Angel and reinforced her interest in event management.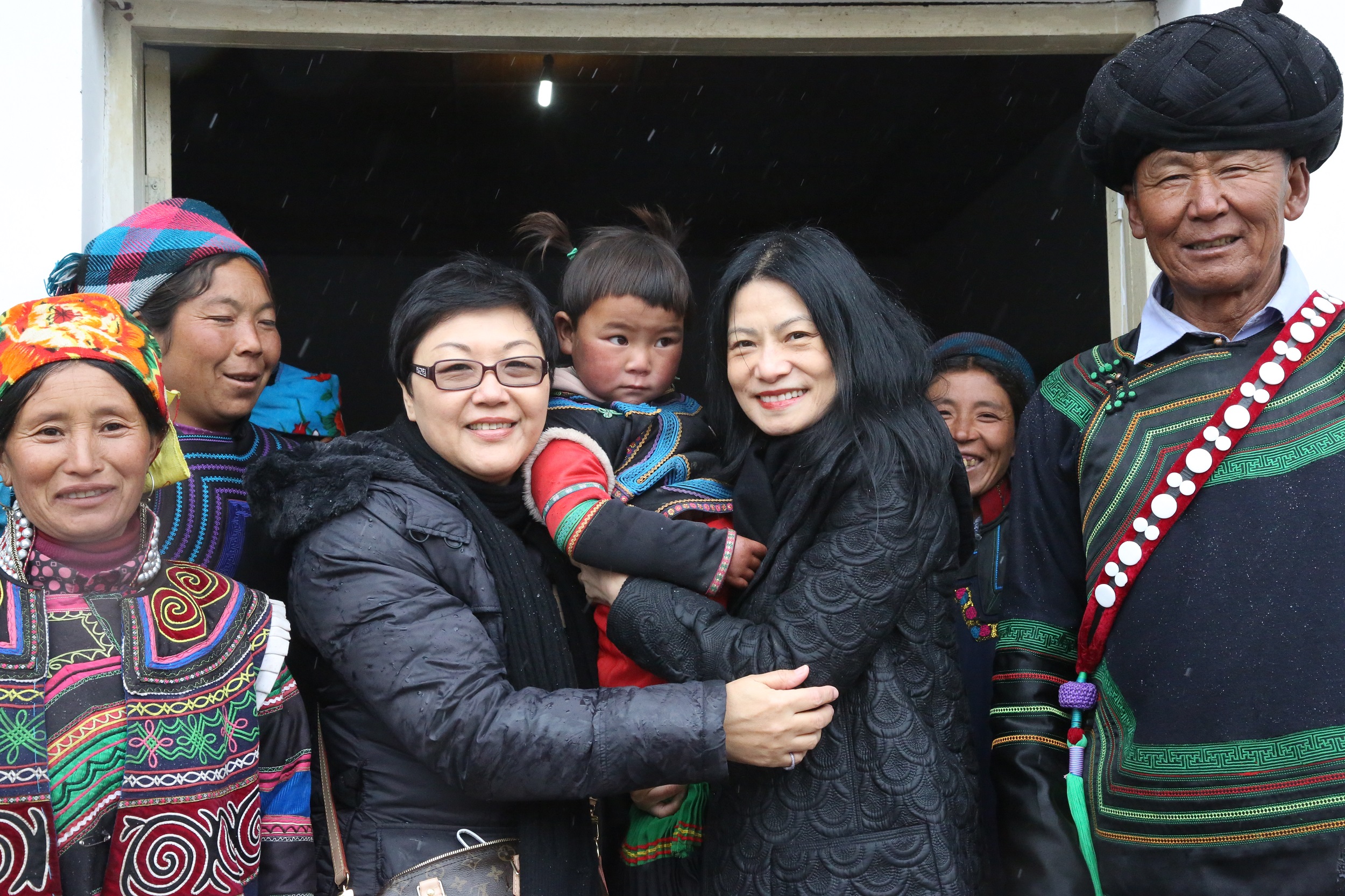 Nothing Is Impossible
After leaving TVB, Angel worked at ATV for three more years before setting up her own company – PR Network. Starting up a company has never been easy. At the early stage, Angel, fortunately, had the support of some clients she met at the TV stations, which helped the start-up company make ends meet. Gradually, the company had developed a good reputation and hence attracted more clients, to allow the company's expansion and diversification. Angel said that organising signature events in the past three decades has given her great satisfaction. One of these events that is memorable to her was the Tibet Dream Concert in 1999 staged by renowned artists like famed pianist Kong Xiangdong, Oscar-winning producer and composer Giorgio Moroder and singer Andy Lau at Lhasa. Angel visited Tibet four times to co-ordinate the event and arranged Giorgio Moroder to specially compose the song Love You Ten Thousand Years for Andy Lau, who wrote the lyrics and performed at the concert. Besides this monumental event, Angel led her team to stage a publicity event two decades ago for an international watch brand at the Shanghai Paris Printemps Department Store, at which Cindy Crawford, an international supermodel and the watch brand ambassador, was present. The event, organised by Angel's company in China, turned out to be a very successful and gained high attention in Shanghai that won her company good fame and word of mouth. In 1996, Angel worked with the Hong Kong Film Critics Society to organise the inaugural Golden Bauhinia Awards, with the support of TVB PR master Uncle Weng Ling Wen (翁靈文), the event has become the new waves in the film industry at that time. Recently in 2018-19, Angel's company joined forces with Dr Annie Wu Suk-ching to stage in Beijing, Hong Kong and Zhuhai in China, Reykjavik in Iceland, Panama City in Panama and Dar es Salaam in Tanzania the "International Young Fashion Designers Showcase Tour". The event was held in six cities covering four continents in total, and has become another milestone of PR Network. To Angel, the 90s is the sprouting period of the PR industry. If one is diligent with creative ideas, turning one's dream into reality is not impossible.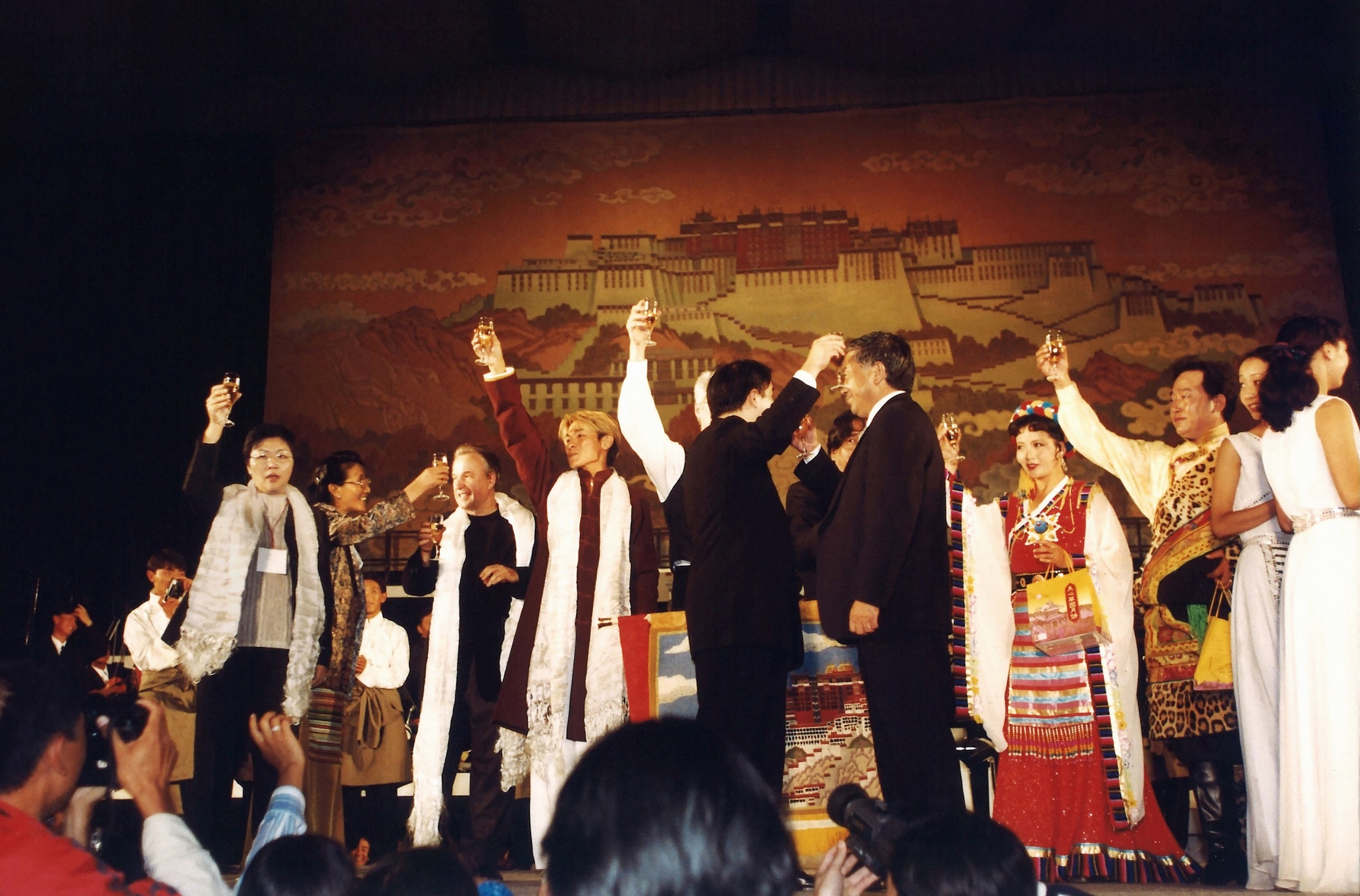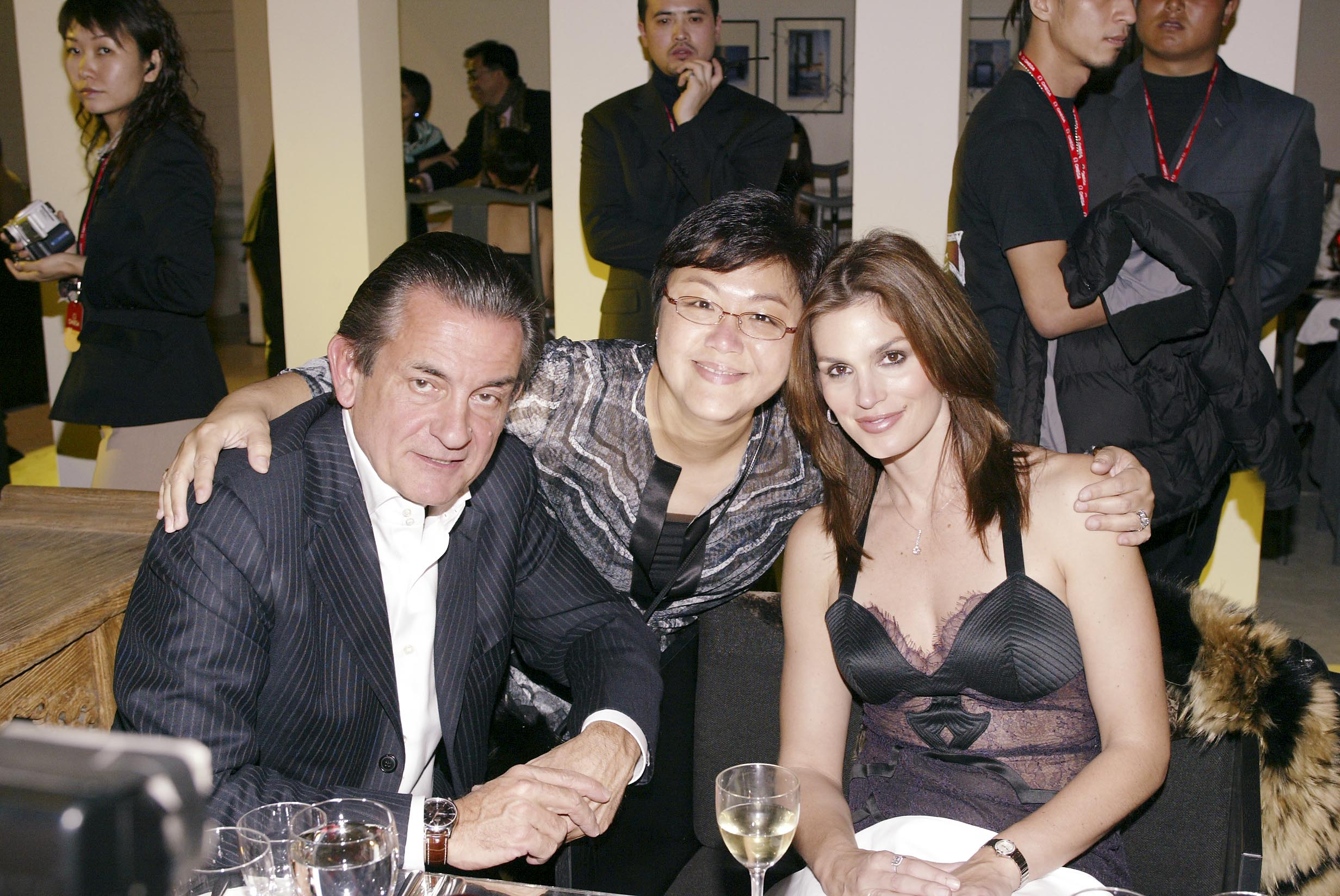 CHEER
On the secret of success, Angel shared that the five-letter word "CHEER" aptly reflects her work attitude. To her, "C" represents "creativity", meaning that you have to inject creativity into your work. "H" means "to hold on to", as you have to be persistent in whatever you are doing despite difficulty. The first "E" means "energy", implying that you need to be energetic at work with good health, while the second "E" represents "enjoy", meaning that you should enjoy what you are doing. The final "R" means "ready", requiring you to always get prepared, even mentally, while handling a task. Angel frankly said that in the PR industry, relying solely on "talent" does not really work. She added, "I pay special attention to crisis management. Studying History taught me to see things from different perspectives. One needs to get prepared for all eventualities and formulate contingency plans accordingly. I believe that with practical experience, coupled with comprehensive preparation, one could tackle all the crises no matter what." Last but not least, Angel would like to share with young alumni her decades of PR experience and advice: One should always be humble, and accumulate industry knowledge and experience gradually. There are no shortcuts to success. Treasure each learning opportunity, even if they are over and above your portfolios. Be an upright person, always keep your word for establishing a good reputation of yourself."