What's Up
Homecoming 2021- Alumni Investiture Ceremony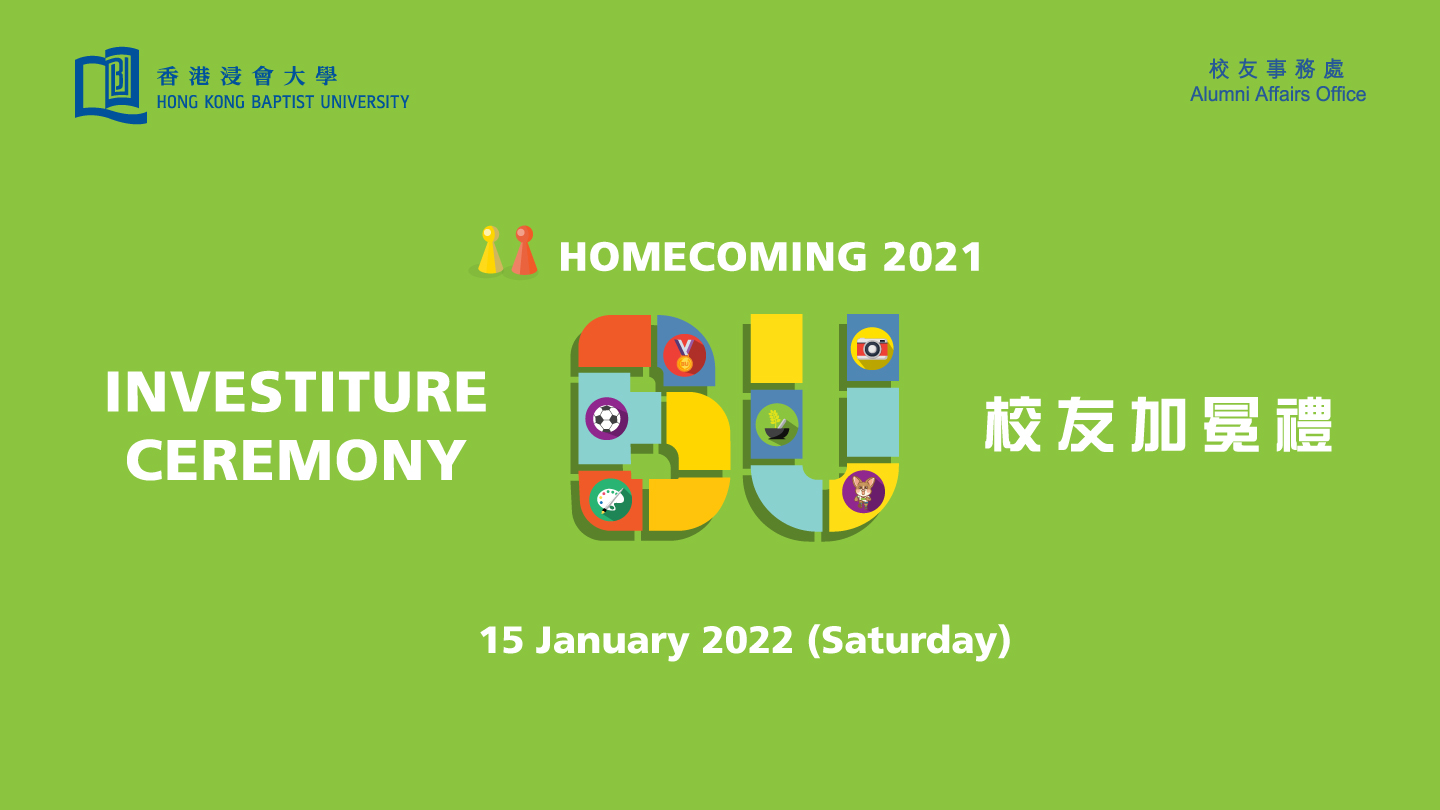 The Alumni Investiture Ceremony of Homecoming 2021 has been re-scheduled to 15 January 2022 (Saturday) due to the adverse weather condition on our originally scheduled date (9 October 2021). 
Alumni graduated in 1961, 1966, 1971, 1976, 1981, 1986, 1991 and 1996 will be presented medals at the Ceremony to recognise their contributions to alma mater and society.
Details of the Ceremony are as follows:
Date:    15 January 2022, Saturday
Time:    3:00 pm – 5:00 pm
Venue:  Tsang Chan Sik Yue Auditorium (AAB201), 2/F, Academic and Administration Building,                    Baptist University Road Campus
For alumni interested in joining the Ceremony, please contact the Alumni Affairs Office at 852-3411 7877 or via email at homecoming@hkbu.edu.hk on/before 28 December 2021 (Tuesday).