Treasures & Moments
Alumna Winnie Ying Shares Her Experiences and Career Insights at Chill Chat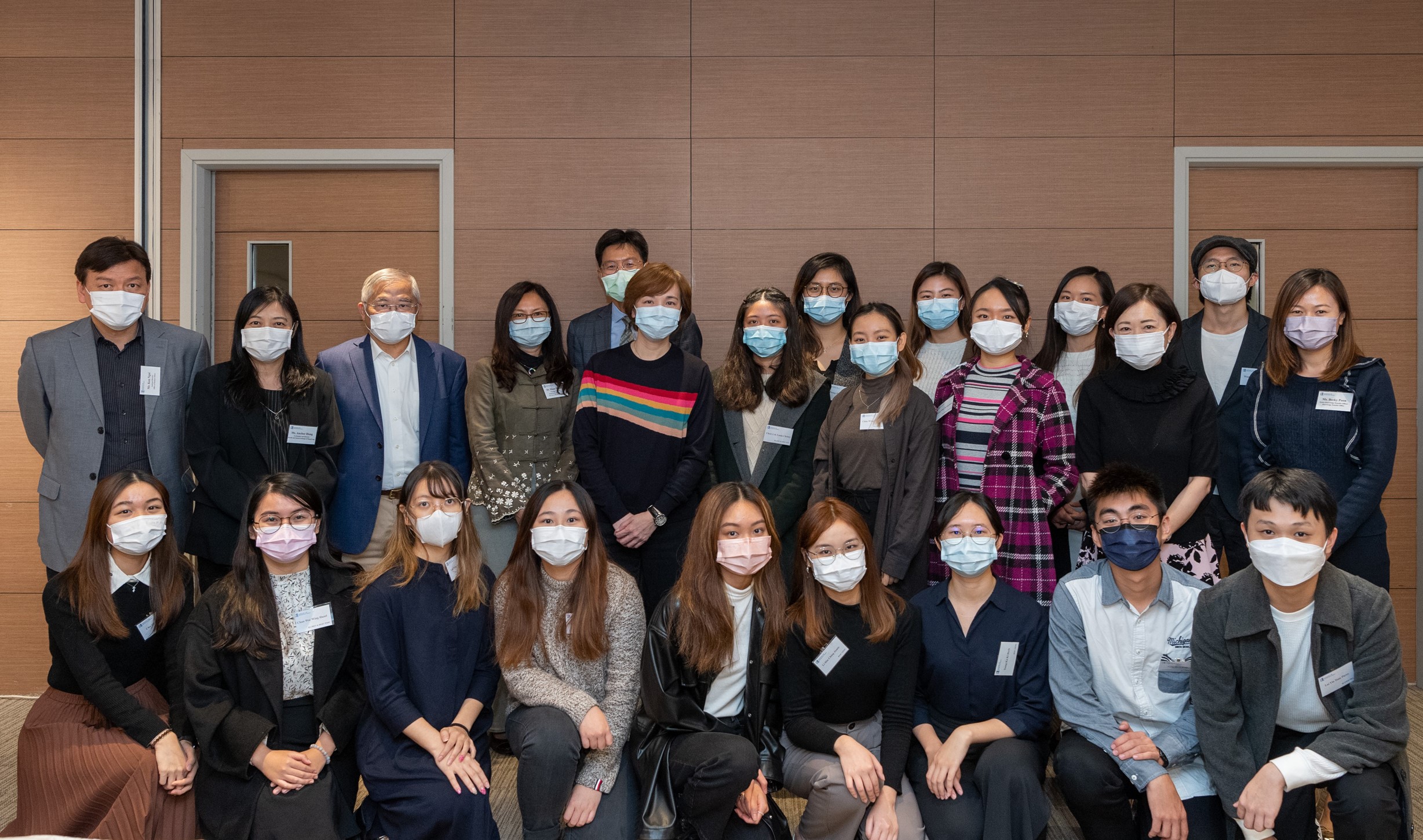 Co-organised by the Alumni Affairs Office and the Office of Student Affairs, Chill Chat was, for its second time, successfully held on 24 November. Alumna Winnie Ying (Social Work), Head of Charities (Grant Making) of The Hong Kong Jockey Club, gave a talk themed "5 Critical Survival Skills in a Fast Changing World". Alumni Dr Diane Huang (Social Work), Principal Lecturer of Department of Psychology of The University of Hong Kong, and Anchor Hung (Social Work), Co-founder and Director of Health and Social Exchange of Hong Kong, also joined Chill Chat as guests and shared their life journeys and career experiences with around 20 students. The event was also honoured by the presence of alumnus Professor Dickson Shang (Business Management); Dr Albert Chau, Vice-President (Teaching and Learning); Dr Melanie Lee, Director of Alumni Affairs; Mr Ken Ngai, Assistant Director of Student Affairs; and Ms Becky Poon, Senior Knowledge Transfer Officer of Knowledge Transfer Office.
In her talk, Winnie shared with dinner participants the necessary survival skills in this fast changing and uncertain world. With her own vivid stories, she pointed out that building empathy, developing a growth mindset, thinking without the box and catching up with the trend are essential to adapting themselves to the world. She emphasised that students should be persistent in pursuing one's dreams, and never give up until their last breath. She also encouraged students to face adversity and embrace life with a positive attitude. Finally, she reminded students to keep up with the times and develop their own survival skills in this challenging and rapidly changing world. All guests and students enjoyed chatting with each other and meeting new acquaintances at the dinner.
Chill Chat is an innovative engagement platform where students and alumni can closely interact with each other in a relaxing ambience and over a delightful dinner. Through a series of dinner talks and dynamic dialogues, Chill Chat provides student participants with the opportunity of widening their horizons in areas of personal growth and career development via close-encounters with our eminent alumni at the event. This platform also helps students build up networks with other fellow students from different disciplines. The next Chill Chat will be held in January 2022.