Treasures & Moments
The Sixth Meeting of Alumni Committee 2021-2023 of the HKBU Foundation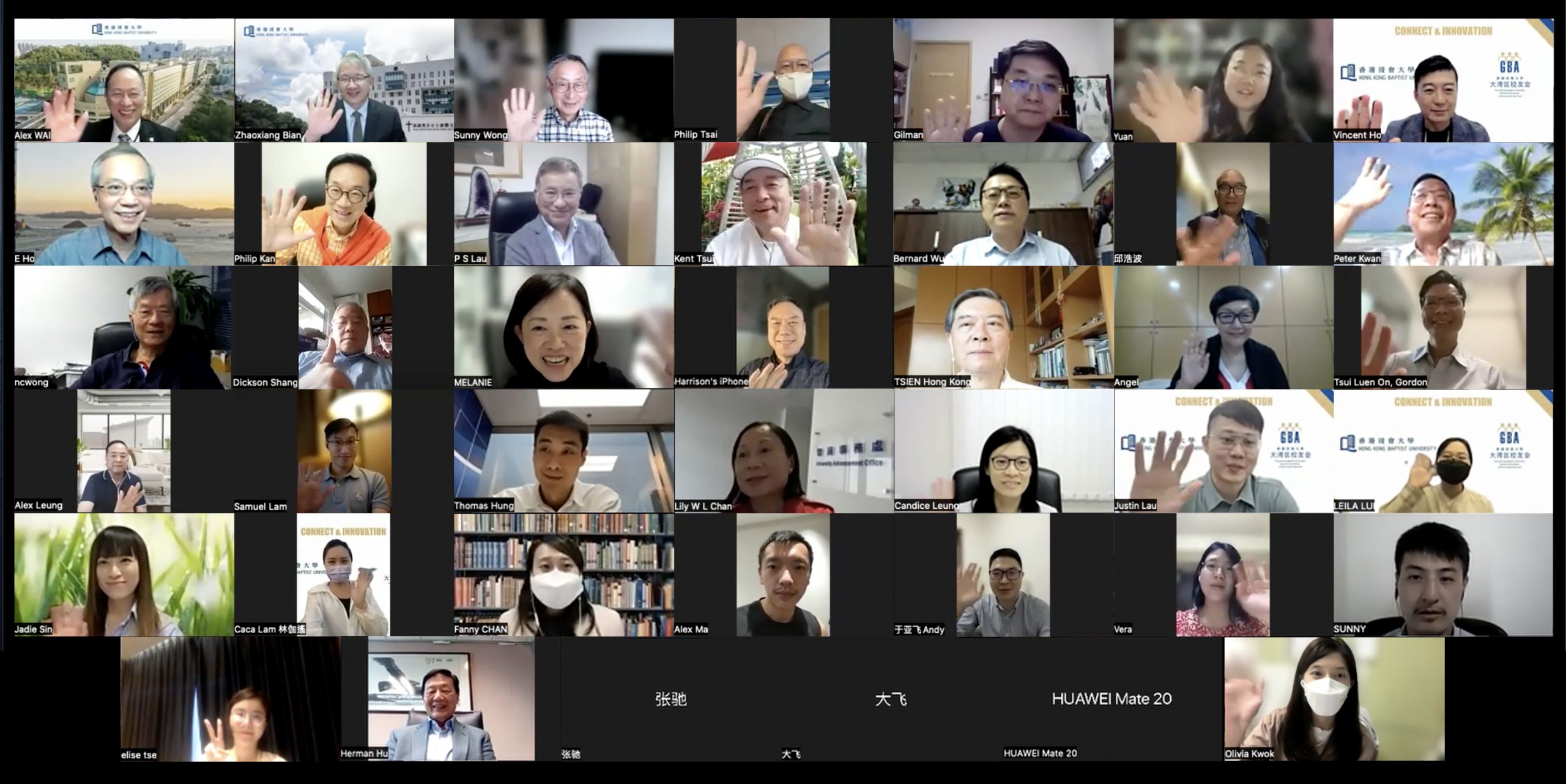 Chaired by alumnus Professor Sunny Wong (Business Management), the sixth meeting of the Alumni Committee 2021-2023 of the HKBU Foundation was conducted online on 11 April.
Professor Alexander Wai, President and Vice-Chancellor and Professor Bian Zhaoxiang, Associate Vice-President (Chinese Medicine Development) attended the meeting, during which President Wai updated members on the University's preparatory work for the operation of Hong Kong's first Chinese Medicine Hospital, while Prof Bian talked about the recent endeavours undertaken by staff of the School of Chinese Medicine in helping Hong Kong fight against the COVID-19 pandemic. The work included the launch of Free Online Consultation Service for COVID-19 patients, the setting up of the Chinese Medicine (CM) Telemedicine Centre Against COVID-19 to provide online CM services, as well as operating the Kai Tak Holding Centre to offer CM-based services for patients accommodated there. After their sharing, members followed up with questions on these commendable services and all Committee members showed appreciation for the University's anti-epidemic efforts for the community.
Alumni Li Yuan (Applied Biology), President of HKBU Alumni Association of Beijing; Gilman Too (Communication), President of HKBU Alumni Association of Shanghai and Dr Vincent Ho (Communication), Member of HKBU Foundation Alumni Committee and Founding President of HKBU Alumni Association of the Greater Bay Area were all invited to attend the meeting and share respectively with the Committee the latest development of their alumni associations. At the meeting, members also discussed how to enhance both bonding and experience sharing between the HKBU Foundation and the alumni associations.