启迪・新世代
自1956年成立以來,浸大已培育了逾148,000位畢業生,他們在各行各業馳騁,當中不少事業有成。我們邀請了這些前途無量的新世代校友,讓他們分享開展事業的心得及成功的秘訣。
張力安校友分享成為協作鋼琴家的心路歷程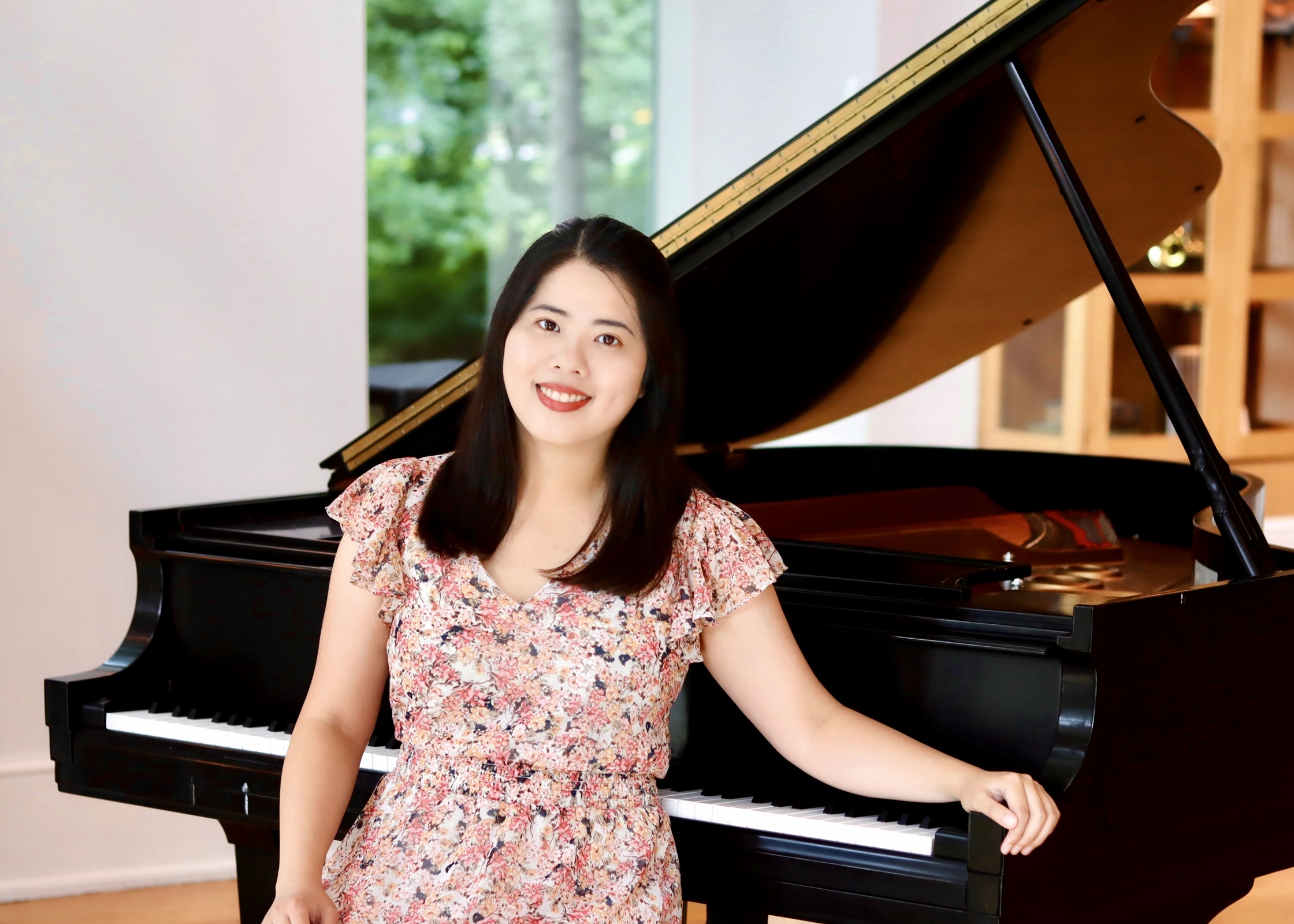 張力安校友 (音樂) 於浸大主修鋼琴演奏,並以一級榮譽畢業,現為活躍於美國的協作鋼琴家,她在聲樂方面的專業知識獲得業界肯定。在波士頓的新英格蘭音樂學院完成協作鋼琴碩士和碩士文憑課程後,張校友先後與多個美國著名藝術組織和樂團合作,包括:Seraphic Fire (位於美國佛羅里達州曾獲格林美獎®提名的聲樂樂團)、Handel and Haydn Society (美國歷史最悠久的表演藝術組織)和Tanglewood Festival Chorus  (波士頓交響樂團的官方合唱團)。張校友亦曾擔任新英格蘭音樂學院、波士頓音樂學院和東北大學的鋼琴演奏家。
回顧音樂路上的成長與蛻變歷程,張校友感激浸大在其音樂路上的栽培。她在大學就讀期間曾獲得各種音樂演奏的機會,包括擔任多個合唱團和管弦樂團的鋼琴演奏家,亦曾為香港浸會大學合唱團彈奏。透過上述豐富的演出經驗,張校友漸漸意識到自己對協作鋼琴演奏的熱情,驅使她日後踏上協作鋼琴家之路。
(訪問內容只供英文版本)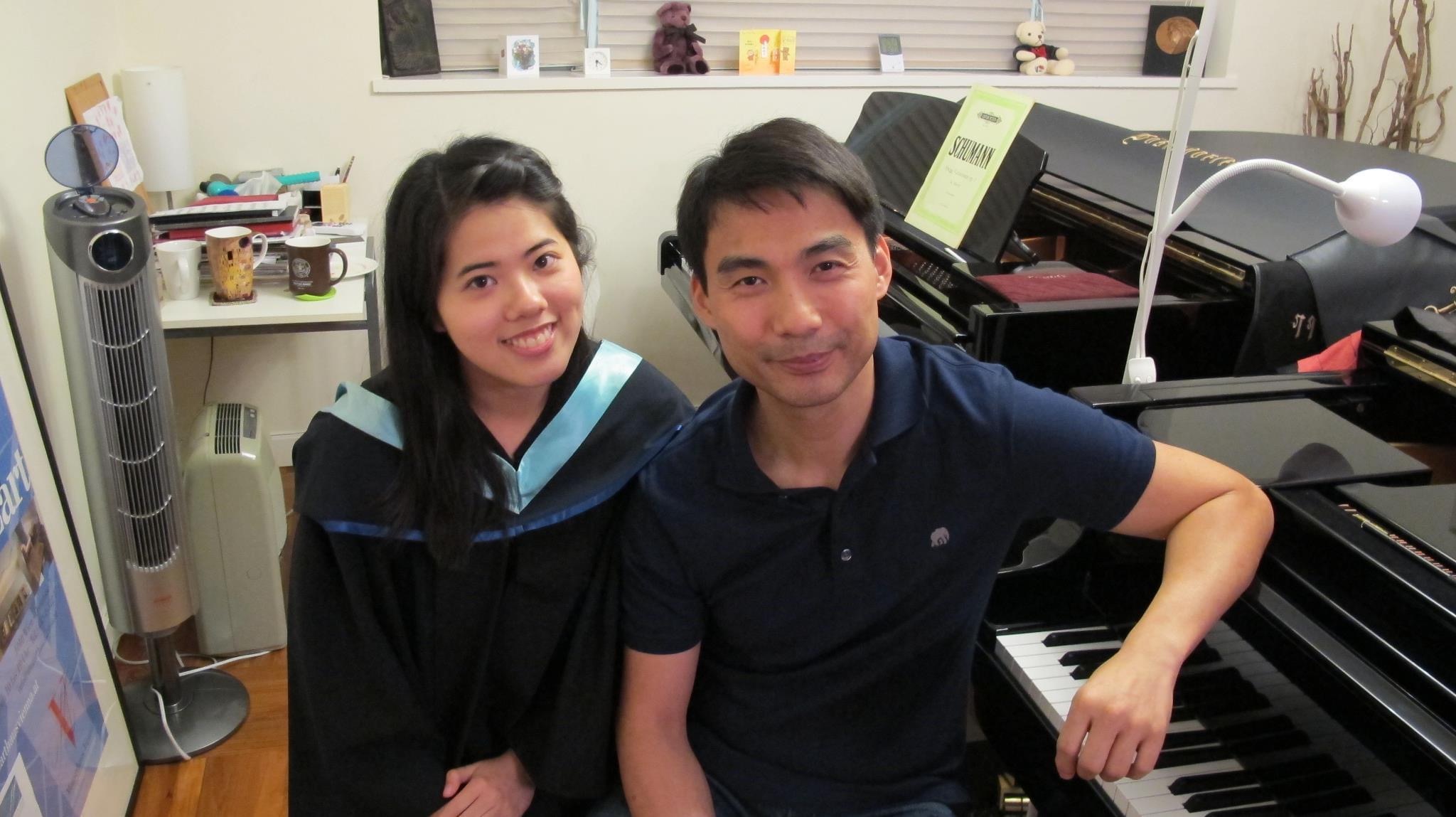 1. You majored in piano for undergraduate studies, and then furthered your studies in collaborative piano. Please share the key difference between a solo pianist and a collaborative pianist. Why is collaborative piano performance more appealing to you?
During my time at HKBU, solo piano performance was my focus. I was honoured to receive guidance from the renowned pianist Mr Raymond Young, the first Bösendorfer Artist from Hong Kong. I dedicated most of my effort to refining every detail of solo piano pieces during practices, along with committing to the memorisation of the entire concert programmes. While studying with Mr Young, I strived to develop my listening skills and create beautiful singing lines on the piano.
One highly impactful experience occurred shortly after my graduation when I served as a professional choral pianist under the guidance of Maestro Helmuth Rilling. As the Principal Pianist, I got to witness how a musical giant like Maestro Rilling put together a concert. This experience opened my eyes to the joy of making music with conductors, singers and other musicians, sparking my interest in becoming a collaborative pianist eventually.
Upon moving to Boston and enrolling in NEC, I immersed myself in an environment surrounded by all sorts of talented musicians. One of the highlights was my performance in a masterclass conducted by baritone Thomas Hampson in 2019. As I worked and coached singers of all voice types, my passion for collaborating with singers grew.
In addition to my piano lessons, my weekly schedule included diction classes and song interpretation classes in different languages (German, French, English, and Italian). Understanding the language and poetry is a must for collaborative pianists, since we partner with the singers in telling a story. A collaborative pianist's role is to craft the atmosphere in the piano introduction, employing varied articulations to delineate characters and convey emotions ahead of the singer's entrance. My beloved mentor, pianist Dr Tanya Blaich always encouraged me to sing and play the song simultaneously in the lesson. This approach has helped me grasp the nuances of phrasing, expression, diction and language all at once, enhancing my ability to support singers in collaborative performances.
Driven by my passion for performing art songs, I participated in many international art song festivals across the globe, notably the Oxford Lieder Festival, Leeds Lieder Festival, and Toronto Summer Music Festival. Through these festivals, I had the opportunity to meet many esteemed artists in the field.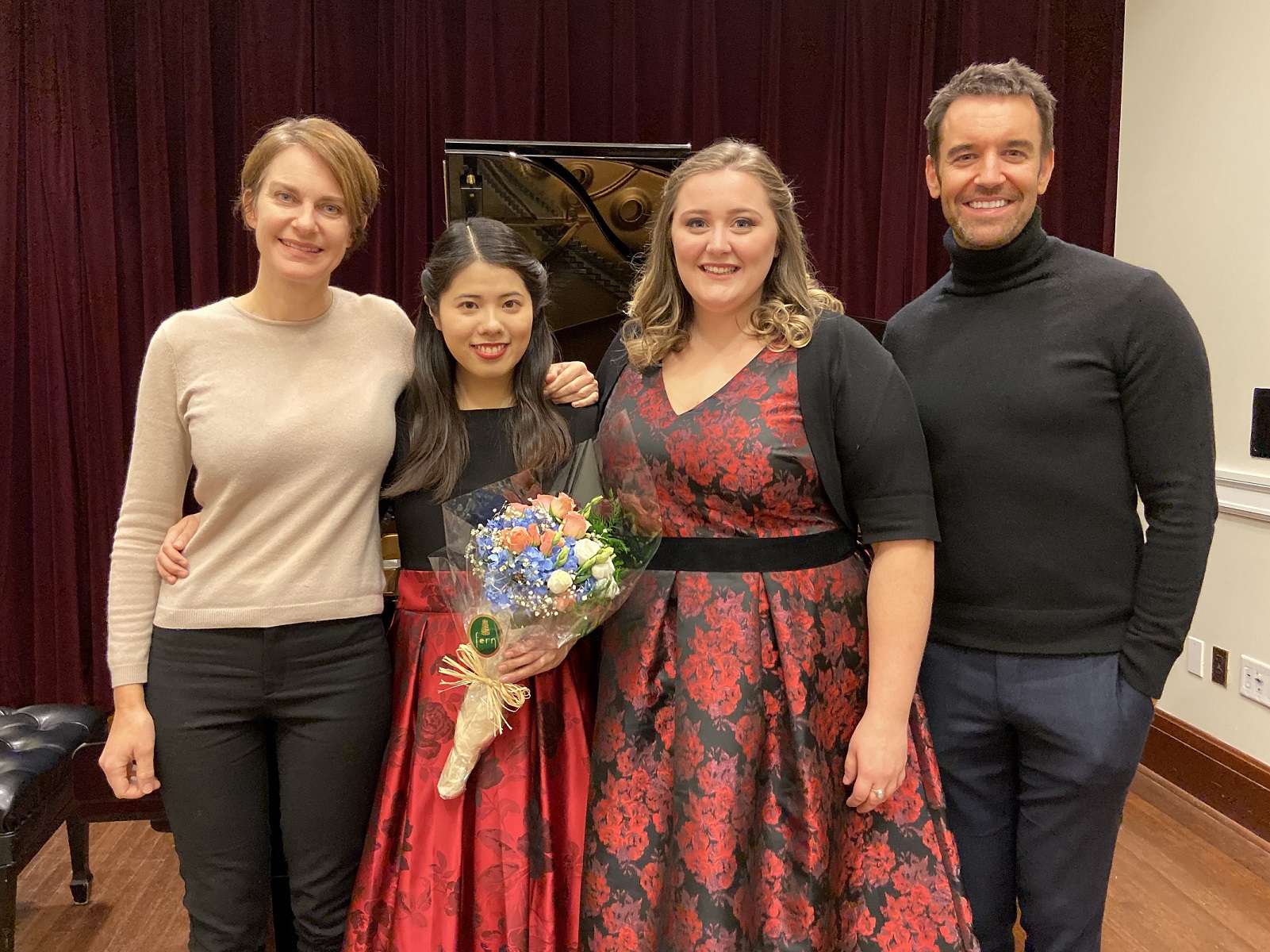 2. What effort did you make to establish your career as a collaborative pianist overseas after finishing your studies?
When I was still a student at NEC, I began actively pursuing opportunities outside of school. As a newcomer to Boston, I reached out to various organisations and music directors with my resume and sample performance videos. With such proactive outreach, I gradually built my reputation to a point where I was fortunate to receive more incoming requests for performances and collaborations than I could accommodate. My approach has always centred on meticulous preparation, effective communication, flexibility and unwavering professionalism. All these allowed me to build strong relationships with my fellow musicians.
The most memorable aspect of my summer in 2023 was the immense joy I experienced while collaborating with Seraphic Fire, marking my third participation at the esteemed Aspen Music Festival in Colorado. It has been a dream of mine to work with a professional choral ensemble in the US. Therefore, having the chance to work with a GRAMMY-nominated vocal ensemble was truly surreal.
Throughout this journey, I had the honour of collaborating with conductors such as Patrick Dupré Quigley, the Artistic Director of Seraphic Fire, and James K. Bass, a Grammy Award-winning conductor and singer. I performed in the spotlight concerts and served as the Principal Pianist, rehearsing masterpieces with Maestro Robert Spano, Music Director of the Aspen Music Festival. I am genuinely thankful for the experiences and relationships forged through them.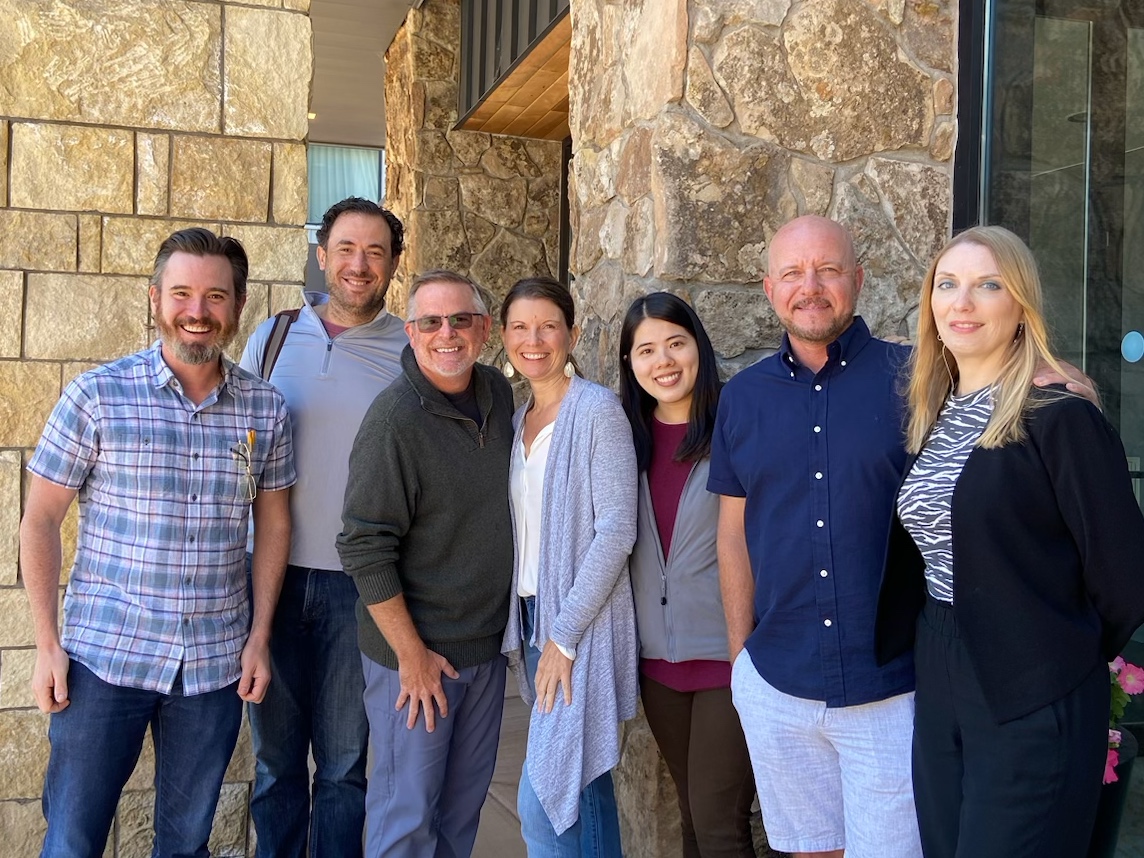 3. What advice would you give to local musicians who wish to step into the international stage of performance?
Music is a lifelong pursuit. It involves not only honing your musical skills but also diligently maintaining your instrument, continually expanding your knowledge and preparing well to seize opportunities as they arise. For instance, I ensured the sample recordings that I sent in outreach emails or applications are in high quality in order to leave a great first impression. Furthermore, I put effort on customising my resume and cover letters for different recipients.
I remember receiving an email from the manager of the Handel and Haydn Society one day, which was my first professional opportunity in the US. They were urgently seeking a pianist for a chorus rehearsal that was happening in just 10 days. The rehearsal was in preparation for a three-day concert series at the sold-out Boston Symphony Hall. I was thrilled to accept the offer. This collaboration not only allowed me to connect with some of the finest musicians in the field but also paved the way for subsequent opportunities. I am currently the Faculty Collaborative Pianist for the Handel and Haydn Society Youth Choruses, which involves performing in annual concerts and outreach activities with the organisation.
Finally, staying actively engaged with the broader music community is paramount. Networking, collaborating and building relationships within the industry can open doors to international opportunities that might otherwise remain elusive.  Attending concerts and workshops regularly can foster connections and keep you informed of current trends and emerging opportunities.