精华点滴
校友近況
蕭銘鴻校友分享資訊科技事業發展經驗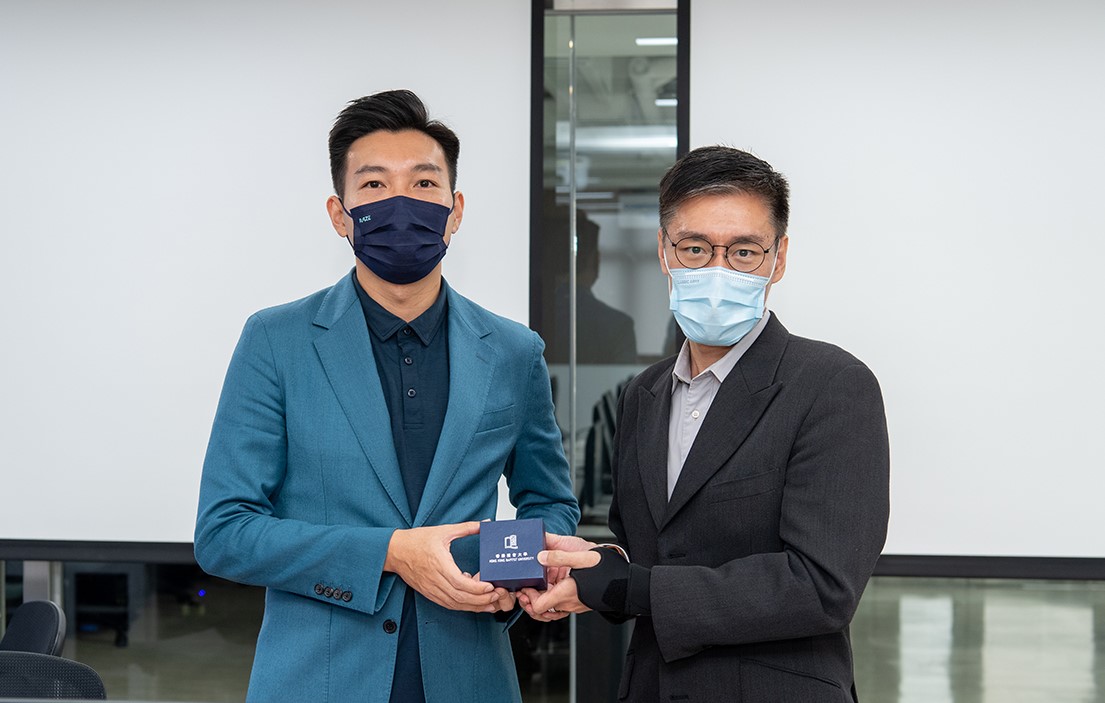 香港浸會大學計算機科學系於2021年12月23日邀得ETG創辦人及行政總監蕭銘鴻校友(計算機科學)重臨母校,透過線上及線下形式與師生分享其資訊科技事業發展的經驗。席間蕭校友除了講述他在香港推動智慧零售的經驗及對其前景的看法,更藉自身創業的經驗,鼓勵同學要保持「永不滿足」及勇於嘗試與探索的心態。


深切悼念方潤華博士
(只提供英文版本)
The University is deeply saddened by the passing of Dr Henry Fong, the recipient of the degree of Doctor of Business Administration, honoris causa from HKBU in 1994, on 6 January 2022. He was 98 years old.
Dr Fong was a highly respected and well-known patriotic entrepreneur, as well as a benevolent philanthropist. He demonstrated genuine concern for society and was committed to various charitable causes for decades, covering areas such as education, technology, medical services and social welfare across Hong Kong and mainland China. His contributions were widely recognised at home and abroad, and he commanded the respect of different sectors.
A staunch and much-valued supporter of HKBU, Dr Fong made generous contributions to the University through the Fong Shu Fook Tong Foundation and the Fong's Family Foundation from the 1980s onwards, including for the construction of the Fong Shu Chuen Library and the David C. Lam Building, as well as the University Foundation Fund. Dr Fong was an Honorary Trustee of the HKBU Foundation. He also offered significant support to the University's School of Chinese Medicine over the years, sponsoring a wide array of meaningful initiatives, including a recent donation pledge to support the University's strategic development of Chinese medicine and its preparatory work for the operation of Hong Kong's first Chinese Medicine Hospital.
The University community would like to convey our heartfelt condolences to the Fong family at this time of bereavement. Dr Fong will always be remembered for his whole- hearted support for and distinguished contributions to the University and as a beloved and respected member of the HKBU community.
深切悼念王靄達校友
香港浸會大學校友會前會長 (1977-1978) 王靄達校友 (傳理) 於2021年11月18日辭世,大學仝人深表哀悼,永遠懷念王校友,並向其家人致以深切慰問。