When it comes to magic, most people may instantly associate the idea with fun and tricks. To alumnus Lee Jah-bond (Psychology), however, magic means something more than that. It could change lives.

Joining the Magic Club

Alumnus Lee is a graduate of the College of International Education (CIE). Like many other students in Hong Kong, his favourite pastime was playing console games. At that time, he would not have imagined that joining the magic club could be the turning point of his life. "After becoming a committee member of the Magic Club, I met a group of friends who shared the same interest. From there, I found my true calling," said alumnus Lee.

The Road to Becoming a Magician - Turning Interest into a Profession

When he was in his second year at CIE, alumnus Lee got the chance to perform magic at the Annual HKBU Students' Union Banquet. "That was my first public magic performance. Before the banquet, I had been practicing with other club members for three months. The performance was a huge success which gave me so much confidence." The tremendous support and positive feedback from this performance reaffirms Bond's determination to pursue his magician aspirations. "Mom is among those whom I would like to thank. I was considering my career path after graduation and I turned to her for advice. She encouraged me to chase my dreams, and she fully supported my study at The Chavez Studio of Magic in the US," said alumnus Lee. "Receiving the graduation certificate from my magic teacher Mr. Dale Salwak was one of the most unforgettable moments in my life. He not only taught me the techniques in playing magic tricks, but also reminded me to learn to live with failure and rejoice in victory. He also showed me the essential components of being a professional magician - "the one who can perform magic on stage until the last minute of life is the final winner".

The "King of Magicians"

The turning point of alumnus Lee's life was being awarded the "King of Magicians" and the champion of "The Magic Ring", a TV programme in Hong Kong. "After receving the award, I was given the opportunity to participate in "Street Sorcerers 2" (another TV programme in Hong Kong) where I became known publicly as a magacian. A producer in Mainland China watched my performance and invited me to participate in a magic competition. I formed a group of five and competed against teams from various countries in 4 rounds. We managed to beat them and became the champion . Afterwards, I was invited to be a long-standing magic performer of several TV programmes in the Mainland," said alumnus Lee.

Overcoming Difficulties

To alumnus Lee, making mistakes during performance is unavoidable in a magician's life. Indeed, it's crucial for magicians to correct mistakes instantly to minimize the possible negative effect. "I once got an opportunity to produce a magic show in Macau but unfortunately I did not have enough time to prepare for it. Although I managed to fix the errors right away on stage at that time, I have learnt that we should always come with sufficient preparation for a show, regardless of whether it is big or small. I used to avoid taking risks or trying out new ideas for my performance in the past. But I do know that I can only go far if I dare to open to new ideas and try to make a bold move."

Embarking On An Entrepreneurial Journey

Alumnus Lee never sits still from solely being a professional magician. He has started some magic spin-off business and become an owner of an online store selling magic supplies. In 2014, he opened the first magic academy in Hong Kong. In order to tap into the Mainland's market, he has just established his second magic academy in Shenzhen. He also teaches at his academies and nurtures future magic talents. "Magic is new in Mainland China. My target is to be one of the pioneers who brings first-rate magic to Mainland China and the new generation." Alumnus Lee also published a book entitled "Psychology - Magic" jointly with his friend, Mr. Leo Lam, a Psychologist in 2016. The book is about telling the myth of magic from a psychological perspective.

Magic Therapy and Charity Projects

Alumnus Lee is currently collaborating with several charitable organisations and schools to develope magic therapy projects. His aspiration for developing a magic therapy is driven by a message sent by a lady who once thought of committing suicide. "She told me how touched she was after watching my show, and that she did not want to take her life anymore. My performance cured her heart," said alumnus Lee.

In the same vein, he worked with the Hong Kong Lutheran Social Service for an anti-gambling campaign by integrating magic into the project. He also introduced magic classes to over 80 schools in Hong Kong and helped children in social education learning and adults in parenting. "The projects are now in a testing stage. We are exploring new ways to integrate psychology into magic in helping children and parents to improve their parent-child relationship. I truly hope that I can make use of my knowledge in magic to help the community." said alumnus Lee.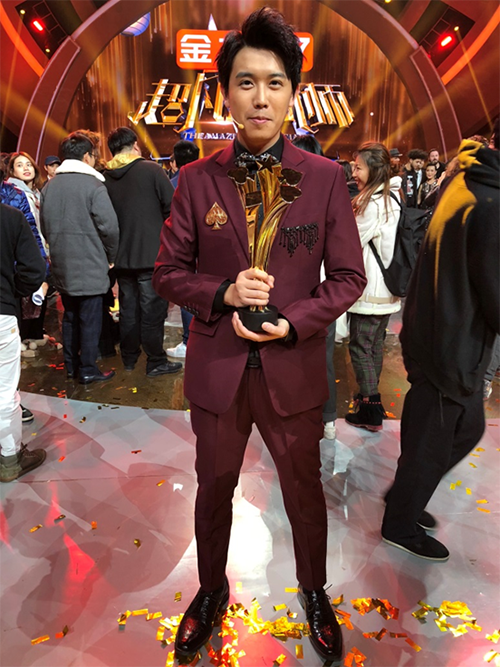 Alumnus Lee was the winner of a magic competition in the Mainland.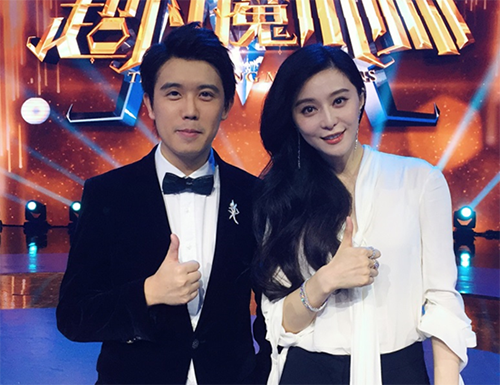 Alumnus Lee (left) is the long-standing magic performer of several TV programmes in the Mainland.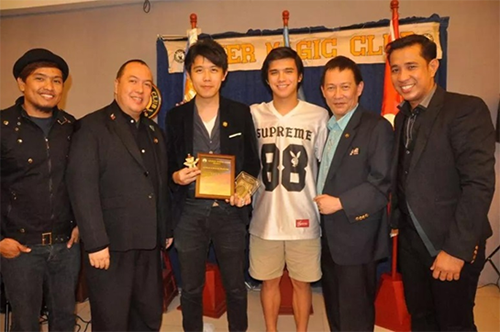 Alumnus Lee (third from left) poses for a group photo with other participants after a magic competition.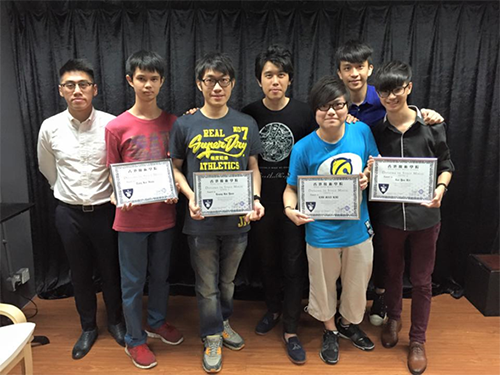 (Forth from right) Alumnus Lee opened his first magic academy in Hong Kong in 2014 to nurture future magic talents.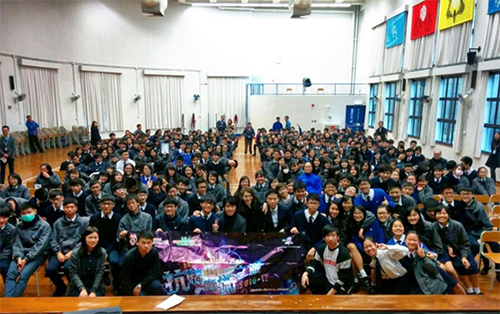 Alumnus Lee introduces magic classes to over 80 schools in Hong Kong.