HKBU Rowing Club Alumni Association (Rowing Club AA) participated in the annual Jackie Chan Challenge Cup Hong Kong Universities Rowing Championships on 12 and 13 August at Shing Mun River, Sha Tin.

This year, Rowing Club AA enrolled in all alumni events, including Men's and Women's Coxed Eight, and scooped gold medals in all races. The achievement was a showcase of strong team spirit and sportsmanship, upholding the Alumni Association's motto of "BU Teamwork".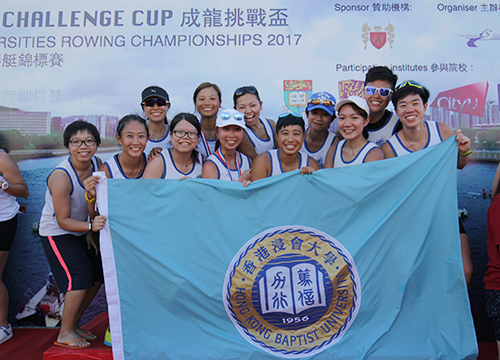 While enjoying the races, members of Rowing Club AA happily scoop gold medals in Women's Coxed Eight.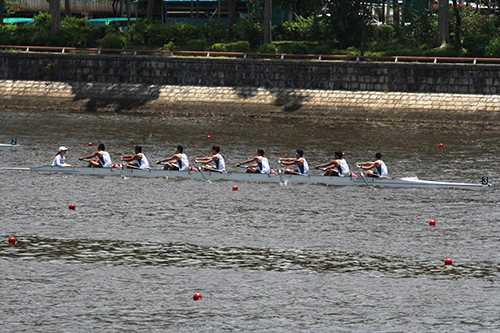 With excellent teamwork, Rowing Club AA members win the 1st place in Men's Coxed Eight.