On 4 July, HKBU MBA (China) Alumni Association was invited to attend a Forum organised by the Southern Metropolis Daily. At this Forum, members of the Alumni Association obtained up-to-date information about the transformation of Mainland China economy. They also seized the opportunity to have a reunion lunch together.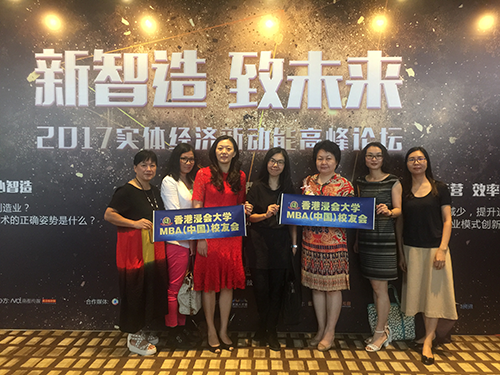 Members of HKBU MBA (China) Alumni Association pose for a group photo at the Forum.
(From left) Alumni Lun Qihua, Xie Fengming, Yi Jianhong, Chen Erxian, Huang Limei, Liang Fengqing and Ms. Sarah Xie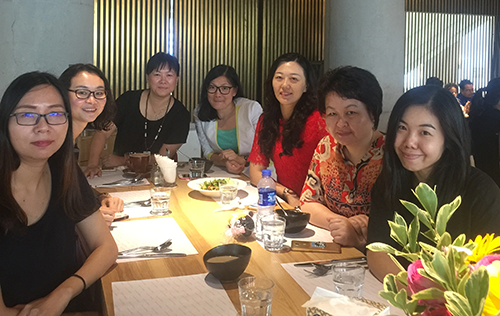 Members have a lunch gathering after the Forum.