Gateway to "Big 4" Seminar

The Gateway to "Big 4" Seminar is one of the signature activities which School of Business Alumni Association organizes for HKBU students. With the support of the School of Business, this year's seminar was successfully held on 11 September with over 160 students attended. Ten recently graduated alumni who are currently working in the "Big Four" accounting firms shared with participants their first hand experiences and winning tips on application procedures, aptitude tests and interview techniques.

Please click here if you want to join SBAA as a member.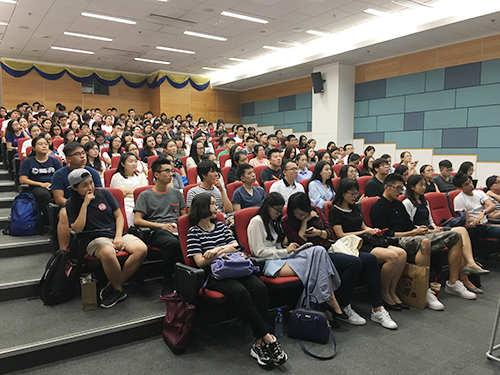 The Gateway to "Big 4" Seminar is held at Mrs Padma Harilela Lecture Theatre, Shaw Campus.