President Chin Visits Australia Alumni to Celebrate HKBU 60th Anniversary

President Prof. Roland Chin, joined by Director of Alumni Affairs Dr. Melanie Lee, visited Sydney and attended the 60th Anniversary dinner organized by HKBU Alumni Association of Australia (HKBUAAA) in celebration of HKBU's diamond jubilee in mid-August.

The celebration dinner was held on 19 August and graced with the presence of the Director of Hong Kong Economic and Trade Office (Sydney) Mr. Arthur Au, who extended a warm welcome to President Chin. Other honorable guests included Hon. President & Founder of Way In Network Hon. Dr. Helen Sham Ho. President and members of Alumni Associations of other sister institutions in Australia were also invited to the dinner. They included Ms. Linda Tang, President of Hong Kong University Alumni Association NSW Chapter Australia, also co-organiser of this event, as well as representatives from The Chinese University of Hong Kong and The Hong Kong Polytechnic University.

In addition to President of HKBUAAA alumnus Sidney Cheng, over 80 alumni and friends participated. During the dinner, President Chin shared his vision and plan to bring HKBU to the next level of success and led the cake-cutting ceremony in honour of HKBU's 60th birthday.

As part of the itinerary, President Chin also visited two of HKBU's long-standing partners in Australia, University of Western Sydney and University of Technology, Sydney (UTS). The visits and meetings are useful and there were good exchange of ideas and information on extending collaborative relationship. A tour was also arranged at UTS where President Chin was introduced to the latest development and campus facilities of the university.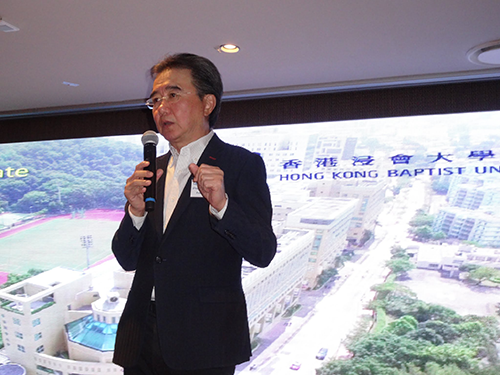 President Chin shares with participants the latest developments and achievements of HKBU in his remarks.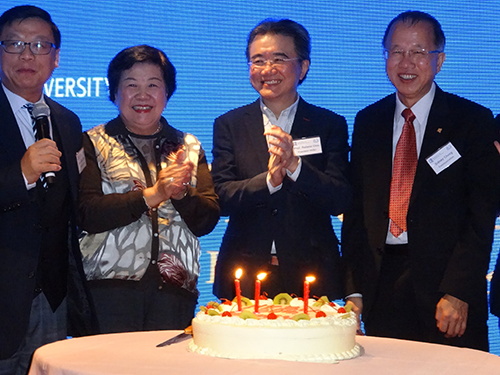 President Chin (second from right) and honorable guests lead the cake-cutting ceremony.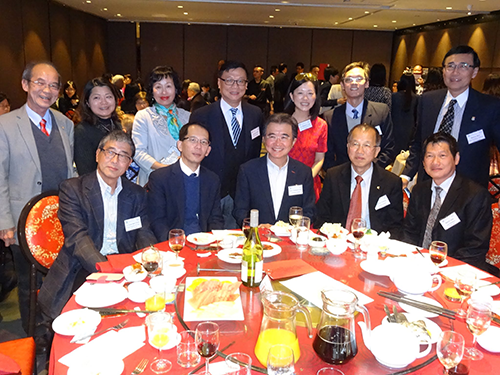 Alumni and guests gather to celebrate HKBU 60th anniversary.
Mr. Arthur Au (front row, second from left), President Chin (front row, middle), HKBUAAA President Cheng (front row, second from right), Vice-President Mr. Lawrence Chan (back row, middle) and Director of Alumni Affairs of HKBU Dr. Melanie Lee (back row, third from right)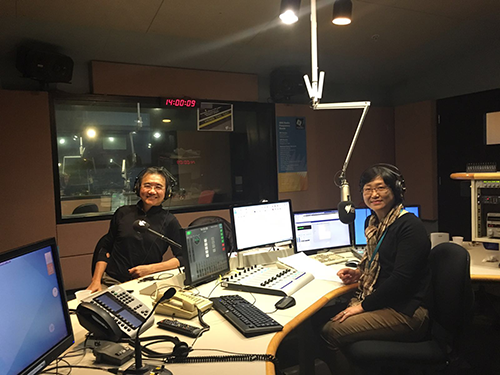 President Chin is interviewed by alumna Selina Kong, programme host of SBS Radio in Sydney.