To celebrate the 20th anniversary of CIE, the College organised AlumChat, a virtual alumni gathering to foster and cement, amidst COVID-19 pandemic, ties between alumni and lecturers. The event was well attended by over 100 alumni and staff, and was co-hosted by alumnus Matthew Siu and Dr. Sheren Cheng. The Director of CIE, Dr. Raymond Ng, and a number of CIE lecturers joined the chitchat session to share their happy memories with alumni. Several alumni, including Louis Yan and Samuel Lum, took the opportunity to present a variety show including magic and music performance during the gathering, bringing the memorable event to an enjoyable finale.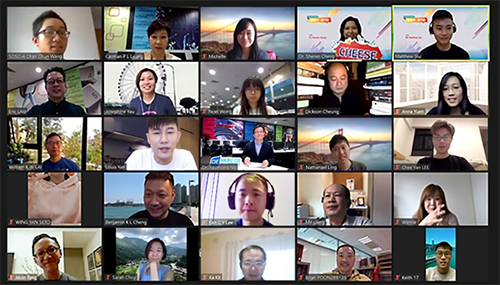 Over 100 alumni and staff join the CIE 20th Anniversary AlumChat.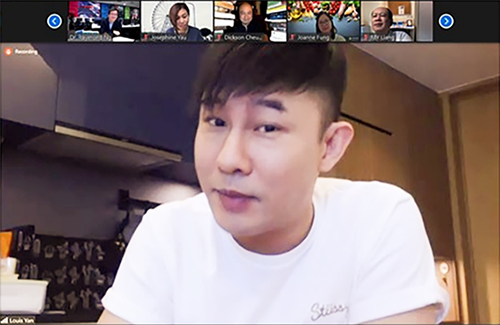 Alumnus Louis Yan shares his happy memories with event participants and performs an interactive magic trick at the event.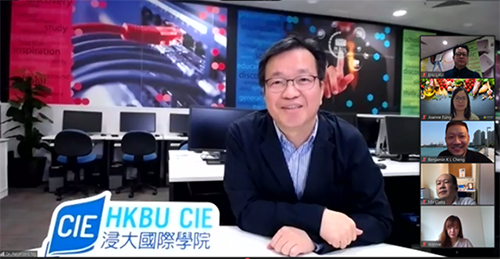 Dr. Raymond Ng, Director of CIE, thanks alumni for their participation in the event and extends his appreciation of their continuous support for CIE.