The Truth Behind Data





An Interview with Dr. Alison E. Lloyd, Associate Vice-President (Institutional Research and Strategic Planning)



Hong Kong Baptist University has appointed Dr. Alison E. Lloyd as Associate Vice-President (Institutional Research and Strategic Planning) with effect from 13 May 2020. On assumption of duty, Dr. Lloyd will play an instrumental role in supporting the advancement of the University, particularly with reference to the implementation of the University Institutional Strategic Plan 2018-28. She will help foster a culture of employing data analytics and business intelligence in the decision-making process of the University, all in support of its development initiatives.

Just before the interview, Dr. Lloyd said that her mother tongue is English. To our astonishment, when she started talking, very fluent Cantonese poured forth. She even could use local colloquial terms and idioms, showing her "in-depth" knowledge of the dialect and the culture of Hong Kong.

Concern Over the Social Responsibility of the University

Before pursuing a career in the tertiary education sector, Dr. Lloyd was working in the management consultancy field. To her, consultancy work enables one to acquire a deep understanding of a variety of industries, and the business models behind them. Also, the job gives one the opportunity to acquire a better understanding of people.

Dr. Lloyd oversees the University's participation in the international ranking exercise. She said, "there are different sets of criteria for every university ranking. However, a lot of daily happenings at the University also have a profound impact on University development, but such activities have nothing to do with ranking, nonetheless are worthwhile to be pursued with rigour. Dr. Lloyd stated that she cares very much about the social responsibility of a university. In her opinion, the social responsibility concept should be widely promoted in the tertiary education sector so as to inculcate this vital attribute in our students.

Should Not Blindly Follow Data

Dr. Lloyd is also taking a leading role regarding the University's work on analytics. Finding data, and gleaning insights from it to support decision-making are a key focus for her. Dr. Lloyd pointed out that recently she read a book called Invisible Women, which points out the importance of inclusion in data. The book is a well-researched piece of work that documents the existence of systemic discrimination against women. This discrimination arises due to biased or missing data on women. The book provides many examples of where this occurs using examples from daily life. For instance, women are also more likely to die in the event of a car crash, as crash test dummies are often designed based on the average male. However, there are differences between male and female in terms of weight and muscle proportions. In Dr. Lloyd's view, one has to, upon acquiring the data, carefully scrutinize the numbers, and hence the significance behind these data before we use it to support decision-making.

On her first impression of the University, Dr. Lloyd finds all staff, teaching and administrative alike, are both friendly and willing to render help to one another. She believes the six cross-disciplinary research laboratories of the University are ideal to unleash the University's momentum in science and humanities research to bring a positive impact not only on Hong Kong but on the international front as well.

A Versatile Lady Who Leads a Balanced Life

In the interview, Dr. Lloyd shared with us her interests in life. She likes to make hand-stitched leather craftworks, and enjoys very much the whole process, from cutting up raw leather into tailored pieces, punching holes alongside the stitched lines, having the pieces sewed together, to finishing up the craftwork, all accomplished with her own hands. Besides leather-made craftworks, she also loves to produce handmade jewellery ornaments. The production of small-sized handicraft works demands one hundred percent of her attention, which also allows her to relax her mind. Along with the finished handicraft work is a great sense of achievement. Just as when we think that Dr. Lloyd prefers activities of a mild nature, she shared with us her enjoyment of kickboxing as a sport.

Dr. Lloyd, however, told us that earlier she was diagnosed with a malignant tumor in late 2019, which transformed her and changed her perspective on life. She shared she was grateful for the emotional support and prayers provided by family and friends. She said, "I took the opportunity to reflect because challenges make us emerge stronger, with a whole new outlook on life and priorities for the better. The most momentous insight is the importance of sleep, and this was reinforced by the book Why We Sleep by Matthew Walker, which she read during her recovery. With a renewed focus on balance, she is spending more time giving care and attention to her son.

Looking Forward to Meeting BU Alumni

Dr. Lloyd admires greatly the enthusiasm of BU alumni regarding the development of their alma mater. She thinks that the SEED Talks are very meaningful and have united many alumni who come from various sectors and professions to share their success stories and work experiences with students. She very much looks forward to having more opportunities in future to meet with alumni so as to listen to their views on the future development of the University.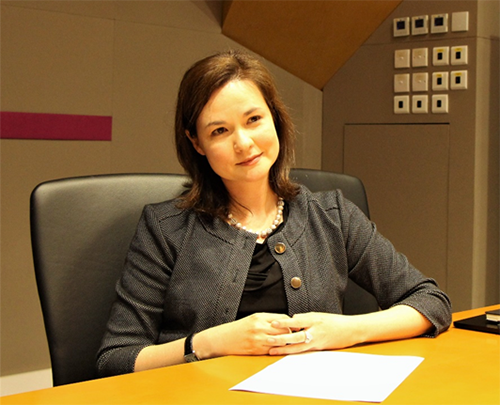 Having the opportunity to participate in endeavours to help underprivileged groups, Dr. Lloyd believes that there is a need to foster social responsibility in the tertiary education sector.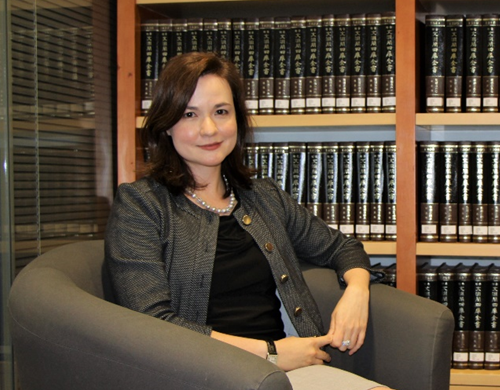 Dr. Lloyd recommends two books to readers, namely Invisible Women and Happier. The latter one is authored by a Harvard lecturer, who offers a course which is considered to be one of the most popular in Harvard, teaching people how to stay happy.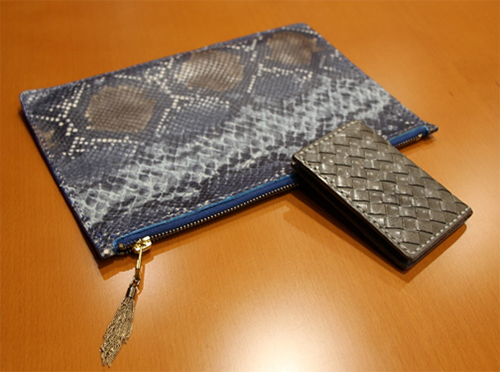 Dr. Lloyd shares with readers her handmade leather craft works. The items that she carries along with her, like card holder, make-up bag and even laptop cover, are all products of her handicraft.