Chaired by Alumnus William Leung (Honorary University Fellow; English Language & Literature), the sixth meeting of Alumni Committee of the HKBU Foundation was held on 20 September. It was also the last meeting of the Committee of the current term from 2015 to 2017.

At the meeting, recent alumni activities and fundraising projects were reviewed. Members also gave valuable advice on how to develop a giving culture among the alumni.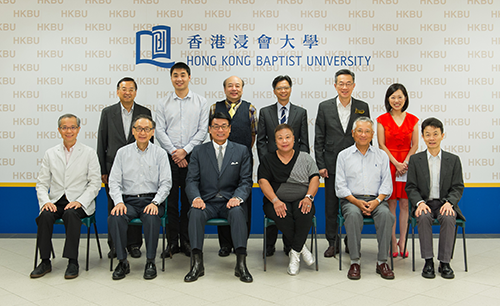 (Back row from left) Mr. Alex Leung, Mr. Thomas Hung, Mr. Kent Tsui, Dr. Gordon Tsui, Mr. Philip Kan and Dr. Melanie Lee
(Front row from left) Dr. Eddie Ho, Mr. Sunny Wong, Mr. William Leung, Ms. Delia Chan, Mr. Lau Pak-shing and Mr. CK Yeung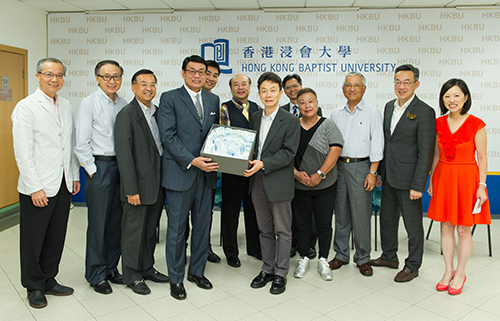 Associate Vice-President (Engagement) Mr. CK Yeung represents the Alumni Committee to present a souvenir to Chairman alumnus William Leung in appreciation of his guidance and contribution over the years.