Around 100 HKBU alumni, students and staff members took part for the first time in the Hong Kong Cyclothon organised by the Hong Kong Tourism Board on 8 October.

The race was divided into several categories: 50 km Challenge Ride, 30 km Community Ride, Family Fun Ride, and Kids and Youth Rides. Led by President Chin, the ten-member HKBU team took part in the 50 km Team Ride, starting from Tsim Sha Tsui, then along Tsing Ma Bridge, Ting Kau Bridge, Stonecutters Bridge and Eagle's Nest Tunnel; while other HKBU cyclists participated in the 50km or 30km Ride.

A kick-off ceremony was also held on 3 October on HKBU campus to cheer for the team.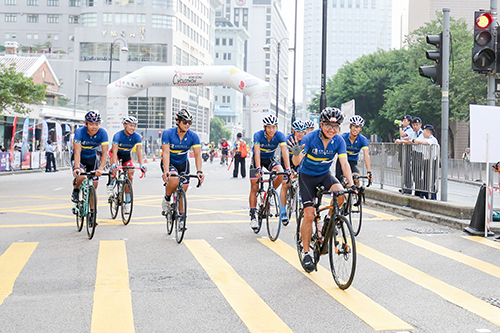 President Chin leads HKBU team to participate in the 50km Challenge Ride.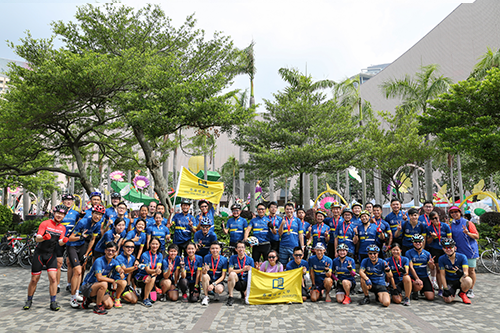 HKBU cyclists finish off the Cyclothon with much enjoyment.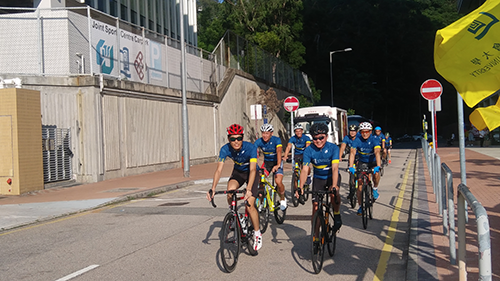 At the kick-off ceremony on HKBU campus, President Chin and HKBU cyclists show their readiness for the Cyclothon.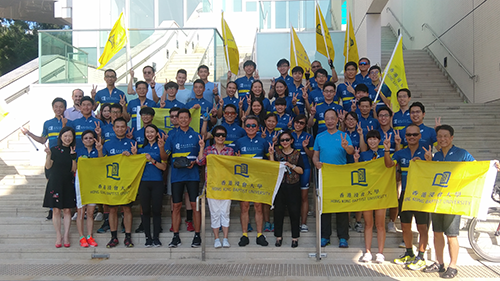 HKBU staff cheer up for the HKBU cyclists.