Further to the successful completion of a pilot internship programme jointly presented by the Department of Marketing and Emperor Entertainment Group (EEG) in March, the 10 undergraduate students of the School of Business majoring in Marketing showcased their efforts - the newly released album of alumna Angela Hui (Business), at the press conference held at Li Promenade, Shaw Campus on 12 Oct. The cooperation of the two parties was facilitated by the Alumni Affairs office of HKBU.

The objective of the programme was to provide participating students with an invaluable opportunity to work in the music industry for marketing a brand new album for Angela, an artiste of EEG and fresh graduate of the Department of Finance and Decision Sciences.

Chief Executive Officer of EEG Mr. Ng Yu, Head of the Department of Marketing Dr. Henry Fock and Director of Alumni Affairs Dr. Melanie Lee officiated at the press conference while Vice-President (Teaching & Learning) Dr. Albert Chau, Associate Vice-President Prof. Frank Fu and Associate Professor of Department of Humanities and Creative Writing Dr. Chow Yiu-fai also graced the event with their presence.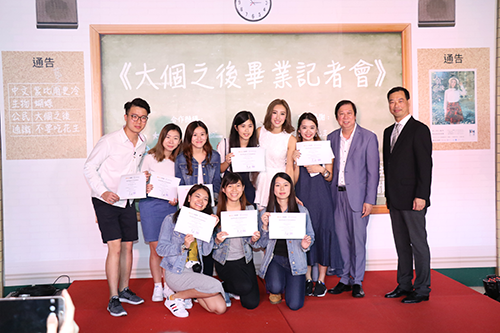 Marketing students who participate in the internship programme receive certificates from Mr. Ng Yu of EEG (second from right) and Dr. Henry Fock (first from right).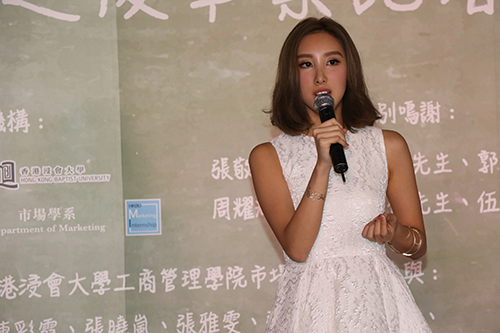 Alumna Hui shares her feeling of working together with the internship students in the past few months.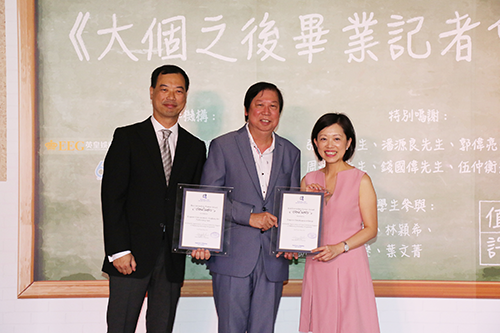 Mr. Ng (centre) presents certificates of appreciation to Dr. Fock (left) and Director of Alumni Affairs Office Dr. Melanie Lee (right).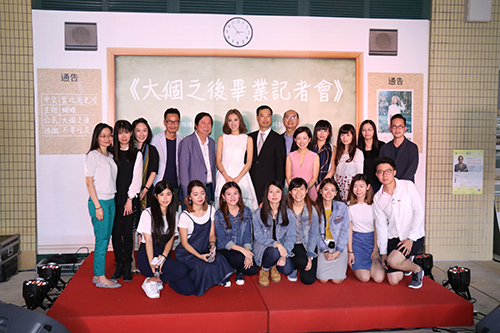 Group photo to capture the memorable moment