Two outstanding alumni of the School of Communication, Mr. Ronald Chiu and Mr. Ryan Lau shared their valuable experience and insights at the Alumni Sharing Forum "Are Media Practitioners Many-sided?" organised by the Alumni Affairs Office on 6 October 2015. Moderated by another Communication alumnus Peter Kwan, who is also a veteran media practitioner, the forum attracted over 600 participants.

With 40 years of solid journalistic experience, Alumnus Ronald Chiu reminded students the importance of media ethics, while Mr. Ryan Lau encouraged students to better equip themselves with more professional skills in order to become a well-versed media practitioner in the new media age.

Speakers' Profile:
Alumnus Ronald Chiu Ying-chun (Journalism)
He progressed in his television news career from Reporter to Management on a fast track after graduation from HKBU. He was appointed Executive Director for the two subsidiary companies, i-CABLE News Ltd and i-CABLE Sports Ltd in 2006. He has been serving in key positions for the Hong Kong News Executives' Association for more than 20 years. He is an Executive Member of the Hong Kong Press Council. He was awarded Honorary Fellowship by HKBU in 2012 for his contribution to the industry and media education.

Alumnus Ryan Lau Chun-kong (Journalism)
As a reporter of TVB, he was responsible for reporting a number of major incidents in Hong Kong and China. He was also a Documentary Producer and a News Anchor for news programmes. He is now a current affairs commentator, a columnist and a multimedia creator and has founded an advertising company.

Alumnus Peter Kwan Wai (Journalism)
As a Senior Teaching Fellow of City University of Hong Kong, he has been teaching TV news and related courses at the Department of Media and Communication since early 2010. He has almost 40 years of experience in the media industry including Rediffusion TV, Kung Sheung Daily News, Ming Pao, Commercial Radio, TVB, RTHK, Phoenix TV and ATV.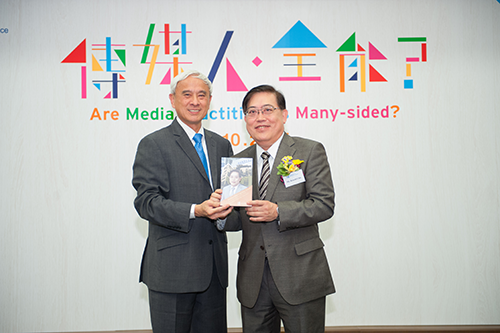 Associate Vice-President Prof. Frank Fu presents a souvenir to alumnus Ronald Chiu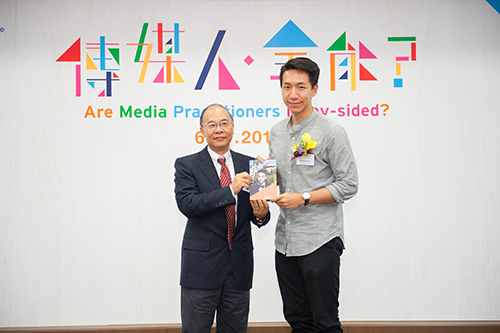 Alumnus Ryan Lau receives a souvenir from Associate Vice-President Prof. Ricky Wong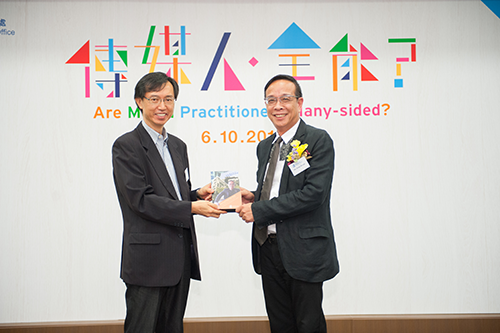 Associate Dean of the School of Communication presents a souvenir to alumnus Peter Kwan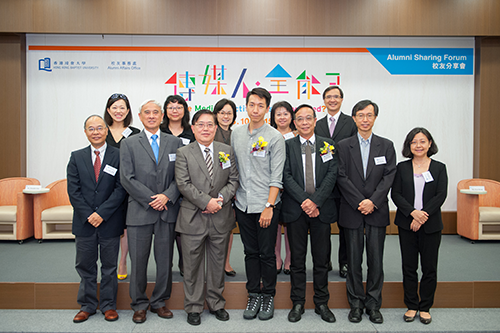 University senior management and the three outstanding Communication alumni pose for a group photo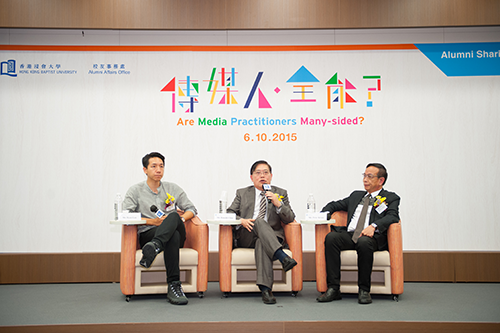 (From left) Alumni Ryan Lau and Ronald Chiu share their experience in the media sector at the panel discussion chaired by alumnus Peter Kwan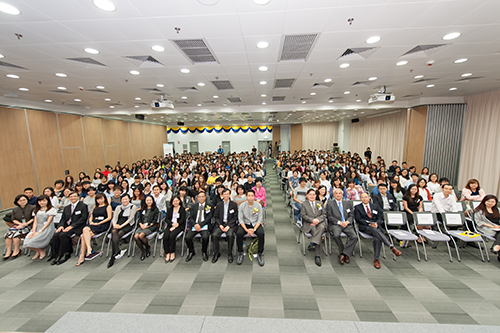 The Forum attracts over 600 participants