In May 2014, a total of six members of the China Studies Alumni Association and the Executive Committee Members of the China Studies Society visited the needy students in Hezhou, Guangxi Province, where their "School of Hope" would be built.

They visited a student who lives in rural area with poor living conditions and needs to help the family to process water chestnuts after school every day. Her life is indeed tough and challenging.

The Association is now calling for alumni to donate for building the School of Hope. For more details, please visit http://www.facebook.com/cstd.school or click here to download the donation form.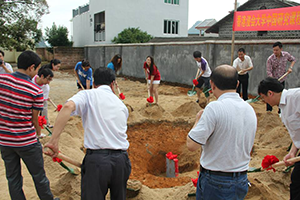 Members of the China Studies Alumni Association and the Executive Committee Members of the China Studies Society participate in the "School of Hope" Groundbreaking Ceremony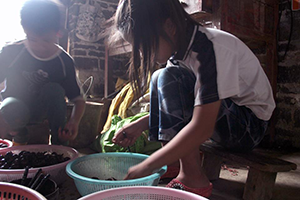 The poor student in rural area has been helping her family in processing water chestnuts