Most of us may think that possessing excellent business and language skills and having a global vision are essential attributes of a great leader. Alumnus Au Tin-fung Edmund (Business Management), General Manager of Prior Global Asset Management Group Limited, advises us that what sets a leader apart is whether or not he/she has people skills, interpersonal skills and management capabilities. Having had extensive experience in large corporations and the financial sector, alumnus Au demonstrated that teamwork, being considerate are keys for a successful career.

Strong Business Acumen

With solid business acumen, alumnus Au started his bookselling business with classmates when he was in Form 2. He said, "At the beginning, we acquired second-hand textbooks from other classmates, and then sold them on Nelson Street, Fa Yuen Street and Argyle Street in Mongkok. Later on, we expanded our product lines and traded different types of books. We also managed to source new books from bookshops at preferential prices. After spending a lot of effort in revisiting the business model and strategy, our sales and revenue increased." Alumnus Au spent the next eight years of summer vacation on his book selling business which allowed him to earn $20,000 to $30,000 pocket money each summer!

Alumnus Au admitted that he was not particularly diligent in his studies, but he was very focused in classes. Thanks to the comprehensive business management programme and the whole person education of HKBU, alumnus Au joined Shui On Group upon graduation and WKK Group afterwards. Having a good performance at work, alumnus Au got recognition from his supervisors and moved up the career ladder quickly to leadership positions. Besides the necessary knowledge and skills that he acquired at university, alumnus Au believes that it is important to be dedicated and considerate at work, which in turn will help one establish good interpersonal relationship and build up one's network. Alumnus Au said, "I am very fortunate to have met many good supervisors, subordinates and working partners. We became friends and will help each other when we have difficulties. As a result, our trust and friendship gradually developed."

Nurture Young Generation

Besides working hard on his business, alumnus Au also spent tremendous effort in nurturing the younger generation of his company. Alumnus Au explained, "Many colleagues joined my company upon graduation. Once they started working here, I tried to understand their personalities, abilities and strengths, then gave them coaching and training that needed for a successful business career."

Being a senior finance executive for over 30 years, alumnus Au does have a retirement plan. "Now the company is on the right track and I have found a good successor, I believe it is a good time to retire." Looking back on his career life, alumnus Au felt fortunate to be embraced by exceptional leaders and notable entrepreneurs such as Mr. Tony Wong, former Chairman of China Fortune Financial Group and Mr. Senta Wong, BBS, Chairman of WKK Group, who inspired him tremendously. "Both of them are successful leaders with great vision. I have learned a lot of business and management skills from them which are definitely beneficial to me."

Giving Back to the Community

Upon retirement, alumnus Au plans to spend more time helping the underprivileged and giving back to the society. He said, "Our company fulfills corporate social responsibilities through rendering support to various charitable causes. With the assistance of the Society for Community Organization (SoCO), we visited the low-income families to better understand their living environment and needs. Inspired by Mr. Ho Hei-wah, BBS, JP, Director of SoCO, I set up the "Prior Community Project" to help the underprivileged in Hong Kong to improve their living environment. We offer low-income families a chance to live in a reasonably decent living environment at below market rents."

In addition, alumnus Au actively supported the development of alma mater in recent years by establishing scholarships and sponsoring HKBU Symphony Orchestra Annual Gala Concert. He also keeps close contact with HKBU and actively participates in the activities organized by his alma mater.

Alumnus Au also has a tender side. He cherishes the time spent with his family, especially with his two sons. He is proud of their achievements and witnessing their graduation is definitely a much treasured moment in his life.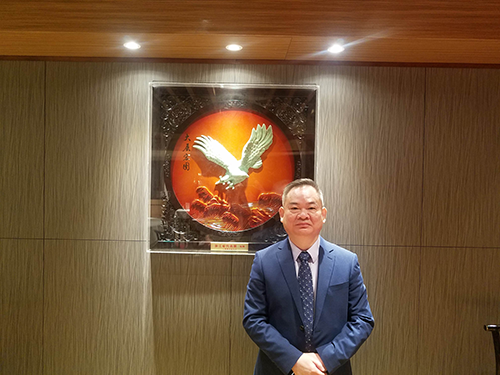 Alumnus Au has strong business acumen.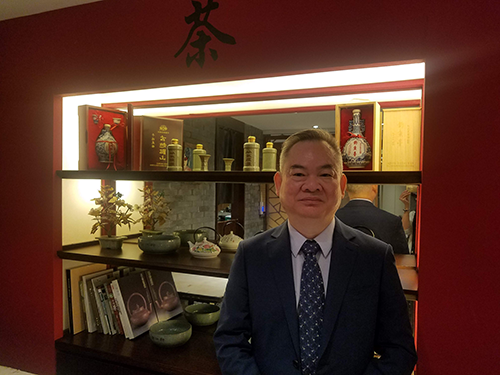 Alumnus Au actively supports the development of his alma mater.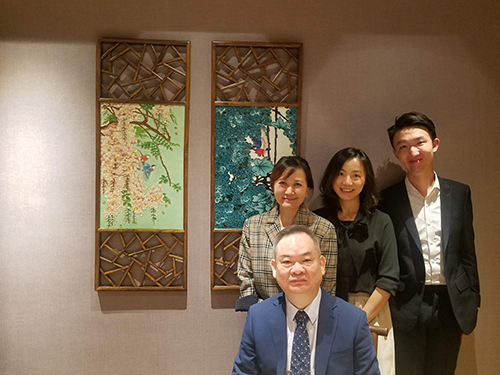 Alumnus Au (front) spends great effort in nurturing younger generation.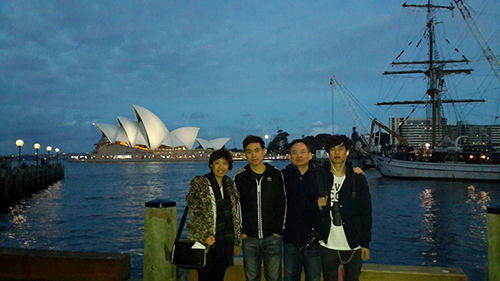 Alumnus Au (second from right) poses for a photo with family in front of the Sydney Opera House.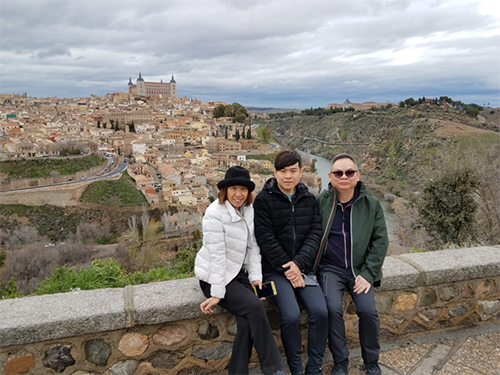 Alumnus Au (right) cherishes the time spent with his family.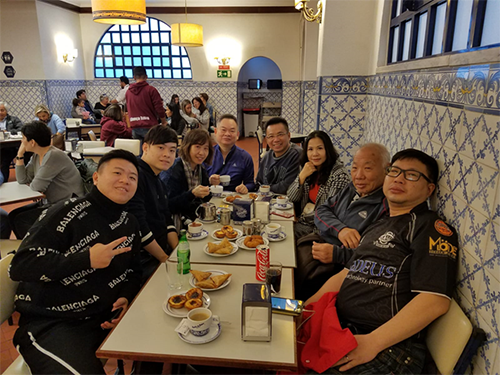 Alumnus Au (fourth from left) is easy to get along with.