HKBUAA held the second Career Development Seminar themed "Creativity & Perseverance – Making a Difference in Your Communication Career" for Mentoring Programme 2016-17 at Sir Run Run Shaw Building on 22 October. The seminar was co-organised with HKBU Communication Alumni Association (HKBUCAA), which was well attended by around 40 alumni and students.

At the seminar, veteran architect and renowned water-ink artist, alumnus Raymond Fung Wing-kee (Communication) and Head of Creative Shop for Greater China of Facebook, alumna Kitty Lun Kit-ying (Communication) shared with participants their tips on how to be creative and resilient in career.

Alumnus Fung showcased some of his architecture works during his time at the Architectural Services Department of HKSAR. He also shared with participants his work philosophy from his newly launched book "The Untold Story of HK Architecture". He said when he worked on the community planning, he always considered the benefits of the people living there, in order to create a sense of belonging for them.

Alumna Lun, on the other hand, gave a brief review of her career life. She cited "10,000-hour rule" to illustrate the importance of being perseverant. She noted that a person's strength could be developed where he or she was willing to devote his or her time on. Everyone enjoyed the seminar and had a meaningful afternoon.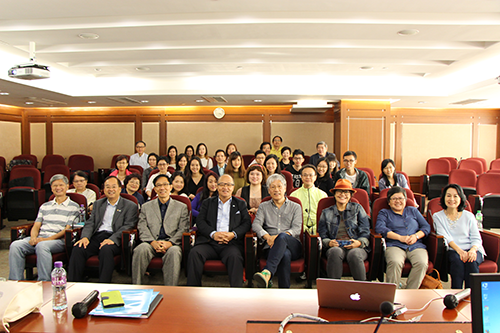 Around 40 alumni and students attend the career development seminar.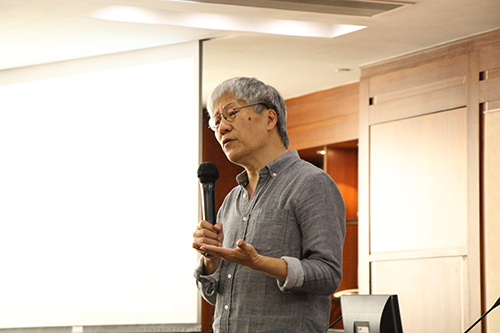 Alumnus Raymond Fung Wing-kee shares his major works and work philosophy with participants.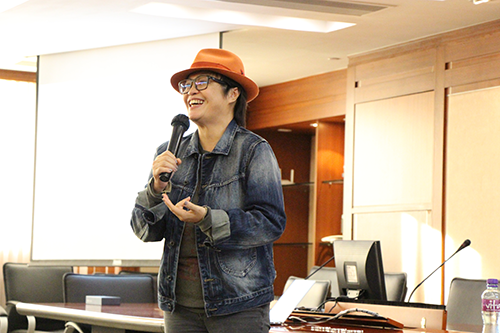 Alumna Kitty Lun Kit-ying highlights the importance of being perseverant via her life experiences.