Since its inception in 1990, the Department of Humanities and Creative Writing (HMW) has come a long way from its days as a tertiary program, formerly known as Humanities Programme (HUM) thanks to the concerted efforts of students and academic staff.

In commemoration of its 25th Anniversary, HMW, with the support of Alumni Affairs Office, organised a lunch gathering on 10 October 2015 which attracted over 130 students, academic staff and alumni. The opening ceremony was kicked off by a "Toast-Toasting", followed by an exotic Latin dance performance. To raise funds for HMW and add limelight to this memorable occasion, a charity auction was held, featuring a variety of items relating to "Year 1990". Books written by Humanities alumni, handmade cookies as well as the 25th commemorative retro tote bags were also put up for charity sale.

The programme and venue decoration of the commemorative gathering displayed a strong sense of humor and the luncheon was filled up with joy and laughter from all participating guests. It is hoped that this sense of humour will be carried on amongst HMW students and alumni in the future.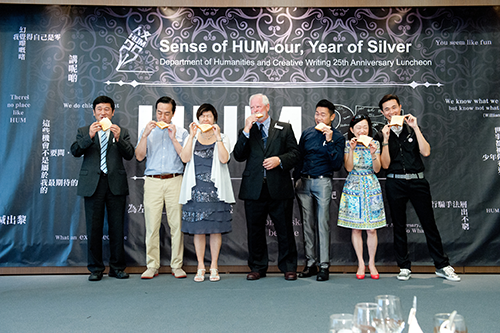 Participating guests kick off the opening ceremony by a "Toast-Toasting"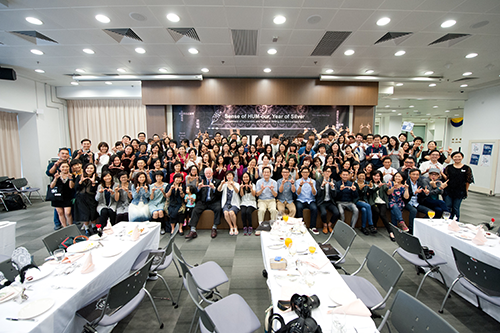 Over 130 students, academic staff and alumni from HMW attend the "Sense of HUM-our, Year of Silver" lunch gathering