Some people may think a job can bring them fame and fortune, hence improve their social status. Others may choose to help the underprivileged and serve the community. Alumna Swan Lau (Physical Education & Recreation Management) loves travelling, experiencing different cultures and meeting people all around the world. To her, nothing compares to having a job in a resort village with beautiful natural landscapes, multiple cultures, outdoor activities, great food and happy faces.

A Happy Workplace

Alumna Lau, who is friendly and pleasant, started her career in an outward bound in Taiwan after graduating from HKBU. Two years later, she returned to Hong Kong and joined The American Club Hong Kong to organise summer camps, winter camps as well as programmes and activities for members. In 2015, a friend of alumna Lau introduced her to the Club Med, a resort group specializing in all-inclusive holiday packages. She submitted her application right away and after the interview, she started her work as a Gentil Organisateur (G.O. meaning Nice Organiser) in Club Med and became one of the two Hong Kong staff in the group.

With about 80 luxury resorts in Europe, The Alps, Asia, Indian Ocean and the Caribbean, the group offers a wide variety of resort options, including beach holiday, ski holiday, cultural holiday, to name but a few. Employees will be assigned to different resorts for different roles regularly, such as front desk, entertainment, sports, performance, guest relations and more. In the past three years, alumna Lau has worked in the resorts in Malaysia, Sanya, Maldives and France. In her recent completed assignment at Les Arcs Panorama in the French Alps, she was mainly responsible for receiving guests from the Mainland, Taiwan and Hong Kong at the front desk, answering enquiries and handling complaints. The Group attaches great importance to the travel experiences of its guests, hence all of the leisure and entertainment staff are known as Gentils Organisateurs, who act as the ambassadors of the Group. From time to time, every G.O. needs to participate in various entertainment or performances in the resort. Alumna Lau said, "We all live and work in the resort, and treat guests as our friends. Whether they are dining in the restaurants, enjoying the facilities in the village or participating in our activities, we will join them and share the happy moments. We share, laugh and play together and help create unforgettable holiday experience for our guests. This is also a good opportunity to understand their needs and listen to their feedbacks."

To create a friendly and lively atmosphere for our international guests, G.O. needs to be creative, passionate, open-minded, attentive, enthusiastic with good customer service skills and team spirit. Alumna Lau loves her job very much, "Being able to work in different countries and talk to people from all walks of life has given me new perspectives and broadened my horizons. I also enjoy accompanying my guests to participate in various activities, such as snorkeling and celebrating festivals. Their positive comments and smiley faces always bring me great satisfaction." Experience at the resort village, although is a source of enrichment, the job is also full of challenges. Alumna Lau needs to leave home, separate from her family and friends, as well as to adapt to the language and cultural differences.

A Springboard to the Future

After completing her duties in the French village, alumna Lau is about to travel to Sanya again to take up the role of Front Desk Deputy Manager. Recently, she returned to Hong Kong and visited her alma mater, and met the Professors of the Department of Sport and Physical Education unexpectedly, which made her recalled many happy moments during her study at HKBU. When it comes to career planning, alumna Lau believes that her job has greatly helped her to explore her future direction. She said, "In the near future, I would still like to look for new adventures and enrich my life experience by exploring different cultures and make more friends from all over the world. No matter how long I will stay in this job or join another profession in future, I have gained unforgettable experience in my life." Alumna Lau, wishing you a great exploration in Sanya!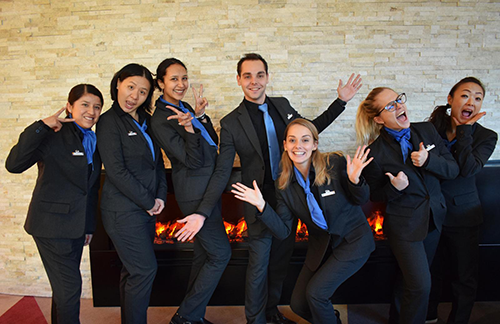 Alumna Lau (second from left) with her colleagues of the front desk team in France.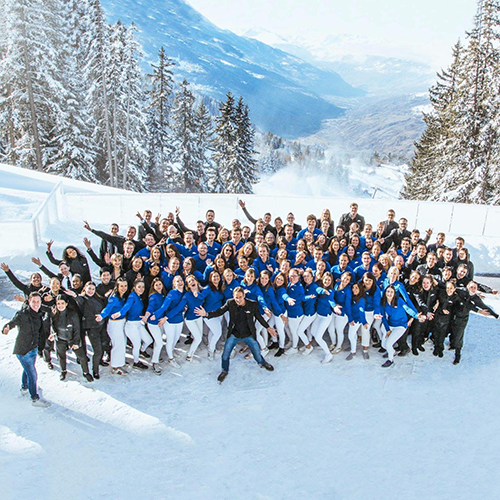 The "Gentils Organisateurs" at the ski resort in France.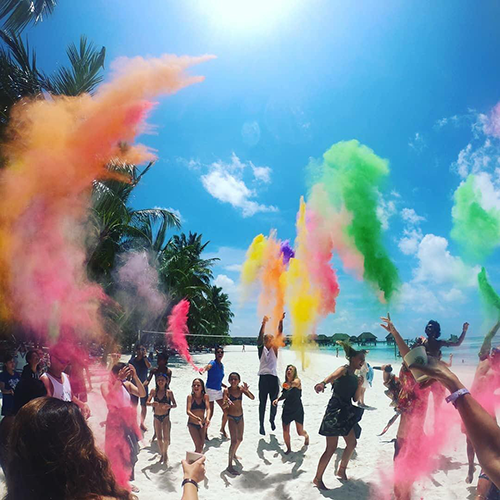 Alumna Lau joins the Color Party at the beach of Maldives.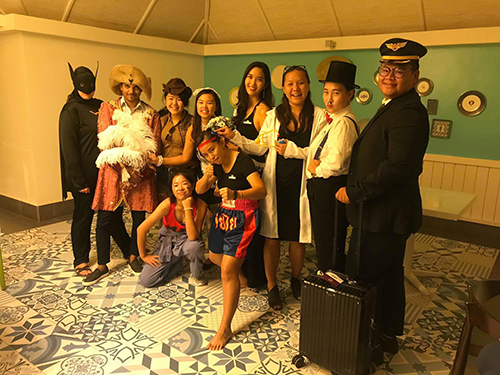 Alumna Lau (third from right) and her colleagues organise "Your Dream Job" Party in Maldives.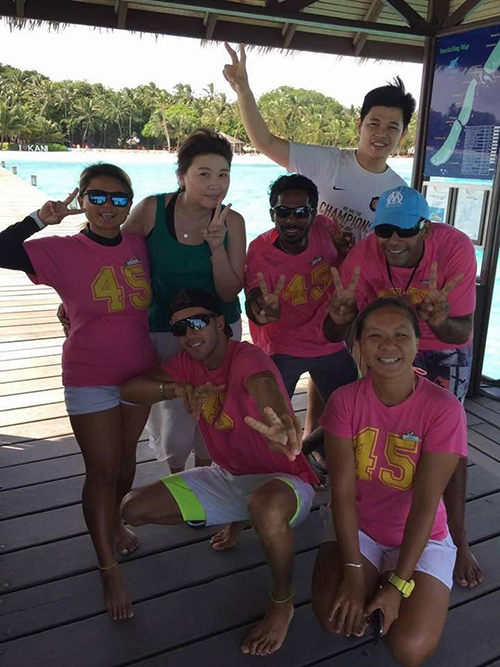 Alumna Lau (front row, first from right) and her colleagues of the snorkeling team in Maldives.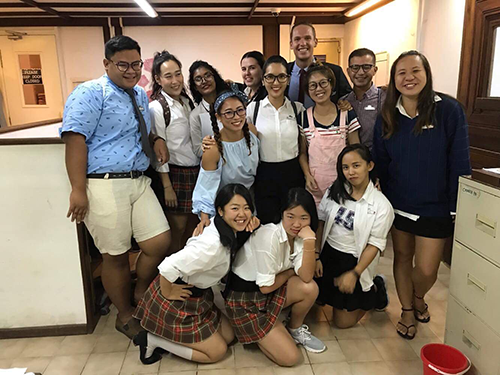 Alumna Lau (first from right) and her colleagues organise "Back to School" Party in Malaysia.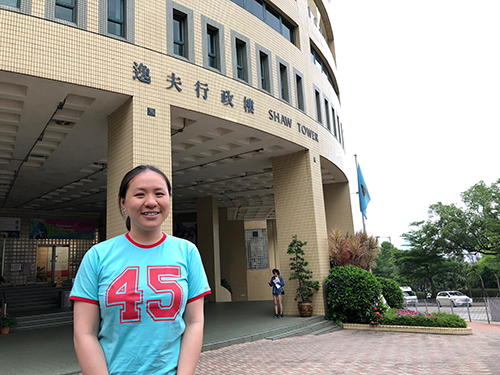 Alumna Lau visits HKBU.