Are you thinking of taking up a sport for physical wellness? Running is a fairly good choice for you. It is simple and does not require any equipment or special venue. All you need is a pair of running shoes, then you can hit the ground and go. It is also one of the few sports which you can do for a lifetime. All these are the reasons why alumna Crystal Vut (Physical Education and Recreation Management; Education), Assistant Lecturer of the Department of Physical Education, HKBU, took up running at the beginning; and recently she was the first among Hong Kong female runners to cross the finishing line of the Tokyo Marathon.

A Sportsman since Childhood

Alumna Vut was once a gymnast. She started practising gymnastics at the age of four and has represented Hong Kong to compete in many international tournaments; however for gymnasts, age matters. "As I grew older, I realised my limits in progressing further. I therefore quitted, and put focus on my study," said alumna Vut. Still the love for sports never stops. After she has entered HKBU, she joined the cross country team and started running. At first, she purely aimed for physical fitness, but then she found the joy in this activity. "Though training was tough, the then teacher Mr. Tang Kim-fai and fellow students always took care of me and encouraged me. This made me enjoy the training." Her interest in running has been developed since then.

Hard Work Pays Off

According to alumna Vut, in gymnastics, you have to be highly focused to perfectly present the movements and with precision. Underlying each graceful movement is countless practice and failures; still you might not be able to get good results at competitions as your mental condition on spot would definitely affect your performance. "In running, your goal is more attainable if your work hard," said alumna Vut. "For example, in the recent Tokyo Marathon, right after I have passed the finishing line I was exhausted to death. My leg muscles were so painful that I have walked like a robot for a few days! Yet, this proved that I had really put forth my greatest effort and even stretched my limits."

Enjoyment Keeps Her Going

While many people reckon that running is boring, alumna Vut sees it a relaxing and achieving sport. "When you run, you feel relaxed. I always do my runs by the Tai Po waterfront along Tolo Harbour. It's refreshing."

In the many races alumna Vut has participated, one of the toughest one was Mizuno Hong Kong Half-Marathon Championships. Most of the time she had to run uphill and it was a challenge to her. It required extra effort and persistence for her to complete the race; yet she regarded it as a good training. In that race, she brought back home a bronze medal in women's category. "Winning is not my priority, enjoying the process is more important. This drives me to keep on training, aiming at performing better each time," concluded alumna Vut.

Next Target is Tokyo 2020

The good result attained in the recent Tokyo Marathon has reinforced alumna Vut's confidence in getting a ticket to take part in the Olympic Games Tokyo 2020. Currently her record is 2:47:52. "My next target is to achieve a timing of 2 hours 45 minutes or even less by March 2020, then I might be able to run in the Tokyo Olympics," said alumna Vut. "My friends and the sports media do have expectations on me, but it won't give me too much pressure; instead I see this as positive reinforcement. In the coming months I will focus on training to reach the target timing."

We wish alumna Vut all the best and look forward to seeing her in the 2020 Tokyo Olympics!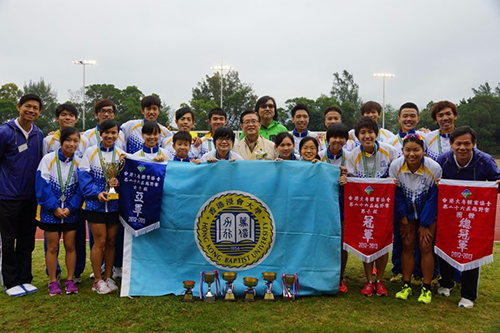 HKBU cross country teams scoop three group medals at the 27th University Sports Federation of Hong Kong Cross Country Race in 2013. Alumna Crystal Vut (front row, sixth from left) pose for a group photo with team members, Head of the Department of Physical Education Prof. Chung Pak-kwong (front row, first from left) and the then teacher Mr. Tang Kim-fai (front row, first from right).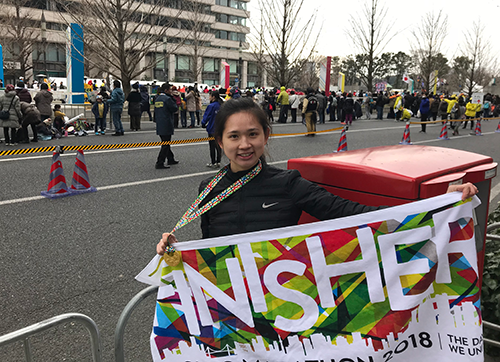 Hard work pays off when getting a good result at the Tokyo Marathon 2018.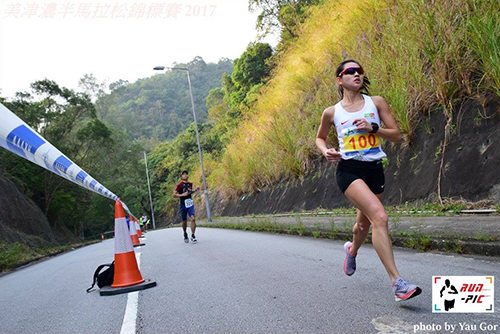 Alumna Vut says Mizuno Hong Kong Half-Marathon Championships is a tough race to her as she is not good at running uphill.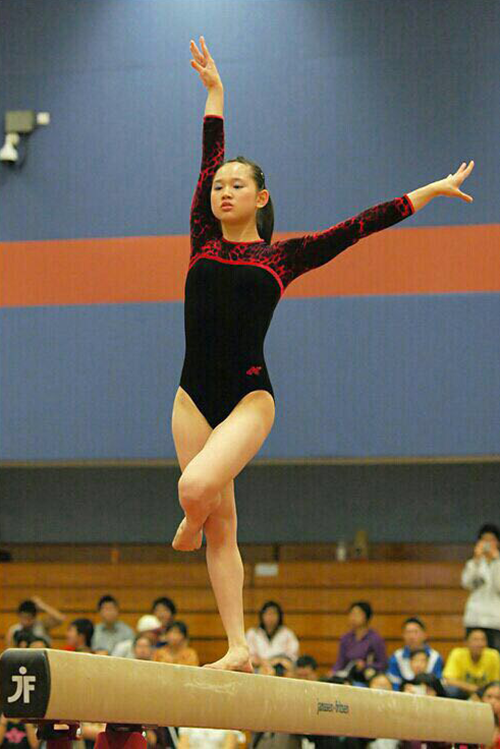 Alumna Crystal Vut was once a gymnast and has represented Hong Kong taking part in various international games.