The Executive Committee members of the Alumni Association of Department of Chinese Language and Literature for the term 2017-2019 were newly elected in March 2017. Some of the committee members visited Alumni Affairs Office on 28 April to share the updates and upcoming activities of the Alumni Association. One of the highlight is the 55th Anniversary Dinner of the Department of Chinese Language and Literature which will be held on 26 November. The dinner will be a great opportunity for alumni to reunite and meet with academic staff and friends of the Department.

In addition, the Alumni Association is now calling for proses, poetries and photos featuring anecdotes and fond memories about the Department and life in HKBU, which will be featured during the celebration dinner on 26 November. Alumni are welcome to submit their works and photos to hkbuchial@gmail.com.

Please stay tuned for more details.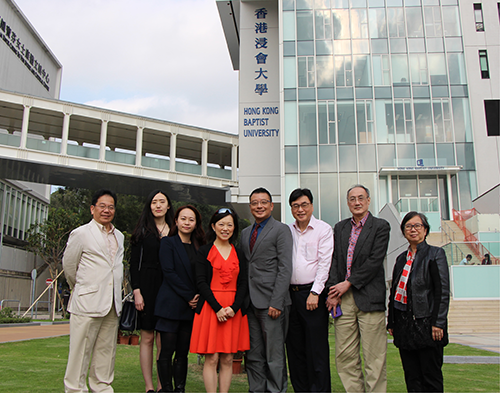 Committee members pose for a photo with Dr. Melanie Lee, Director of Alumni Affairs.
(From left) Alumni Edward Lo, Xu Fengyi, Carmen Tam, Director of Alumni Affairs Dr. Melanie Lee, alumni Sidney Siu, Stephen Ip, Conan Zhu and Gloria Chan