Dr. Justin Chiu hosted a reunion dinner at Jiang Su in Sheung Wan on 21 April as a get-together with main cast and crew of "We are BUddies" Alumni Show after its successful staging on 30 January to celebrate the 60th Anniversary of HKBU.

To review the Show's report and precious moment, please click here.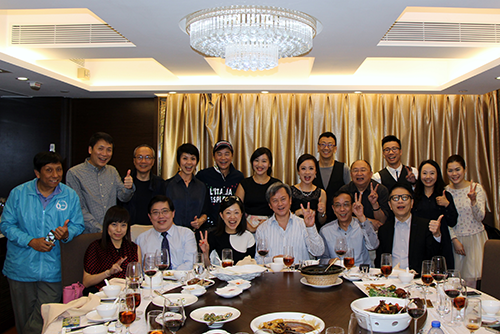 Attending guests enjoy the laughter and friendship with fine food and wine.