In celebrating the 60th anniversary of HKBU, School of Business joined hand with Alumni Affairs Office to host a Cross-Campus Alumni Run and Gala Dinner on 30 April.

Associate Dean of School of Business Prof. Gerard Prendergast and Director of Alumni Affairs Dr. Melanie Lee led the Cross-Campus Run at Joint Sports Centre with over 40 alumni and faculty members. Associate Vice-President and Chairman of HKBU 60th Anniversary Co-ordinating Committee Prof. Frank Fu mentioned in his welcome remarks that he hoped to bring out the philosophy of whole person education, and foster a healthy growth, both physically and intellectually.

In the evening, the Dinner was well attended by over 170 alumni and friends at Madam Kwok Chung Bo Fun Sports and Cultural Centre. Before the dinner, President and Vice-Chancellor Prof. Roland Chin was invited to make a remark and stated that HKBU is only 60 years young and still has a long way to go. With the vantage factors of whole person education, global vision, strong alumni support and professional discipline, HKBU's mission is to become the region's premier research-led liberal arts university. Dean of the School of Business Prof. Edward Snape also welcomed alumni to the Dinner and encouraged them to further engage with HKBU alumni network so as to enhance the competitiveness of young alumni.

During the Dinner, Mr. Philip Kan, Mr. Sunny Wong, Ms. Joanna Kwok, Mr. Ricky Ng and Ms Ivy Ku, alumni from five generations were invited to share their good old days. All participants treasured this get-together to meet with old buddies and new faces.

Please click here for photo album.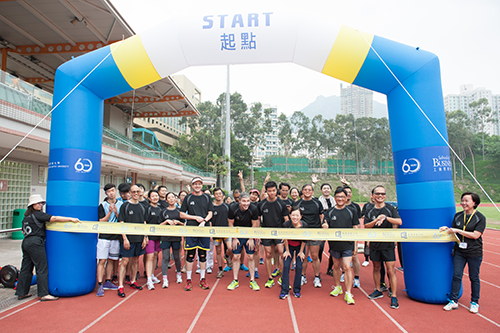 The runners get ready to run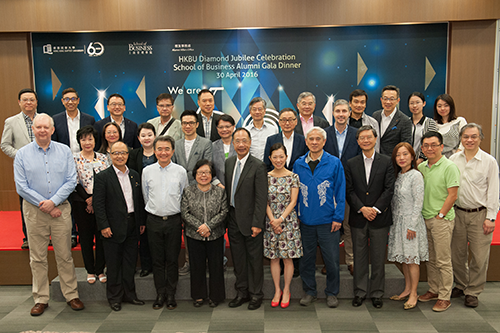 HKBU management and guests pose for a photo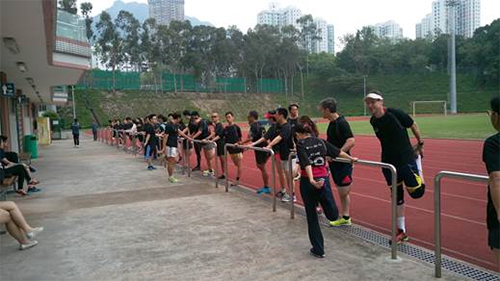 Athletes do warm up exercise before the Run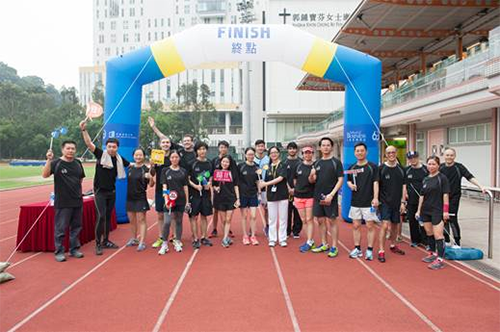 All athletes accomplish the Run