Alumni Affairs Office organised two alumni sharing forums in April this year. Vice Chairman and Chief Executive Officer of Gale Well Group Limited alumnus Dr. Jacinto Tong shared his insights at a forum entitled "The Bust of Small Flats Market in Hong Kong" on 14 April 2015. The Forum brought down the house with a record-breaking attendance with guests including Deputy Chairman of the Council and the Court Mrs. Pamela Chan, Chairman of the Alumni Committee of HKBU Foundation and Honorary University Fellow alumnus William Leung, BBS, JP and Miss Jacqueline Tong, daughter of Dr. Tong. The panel discussion was chaired by Senior Lecturer of School of Business Mr. Simon So.

Please click here to view the photos and videos of the forum.

On 15 April 2015, another Alumni Sharing Forum themed "The Masterminds behind a Winning Retail Strategy" was held. Three Communication alumni Mr. Henry Yip Cheuk-tak, Chief Executive of Jardine Restaurant Group (Hong Kong & New Markets), Miss Karen Tam Kar-ying, Assistant General Manager – Promotions and Marketing of Harbour City Estates Limited and Ms. Jenny Yip Yuk-yin, Assistant General Manager of OSIM (HK) Company Limited shared with participants the keys to success in retail industry. Prof. Kineta Hung, Head of Department of Communication Studies chaired the panel discussion.

Please click here to view the photos and videos of the forum.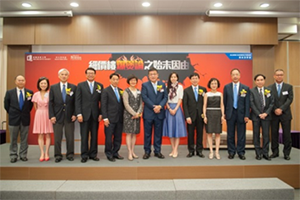 Dr. Jacinto Tong (centre) and attending guests including Deputy Chairman of the Council and the Court Mrs. Pamela Chan (6th from left), and Chairman of the Alumni Committee of HKBU Foundation and Honorary University Fellow alumnus William Leung (4th from left)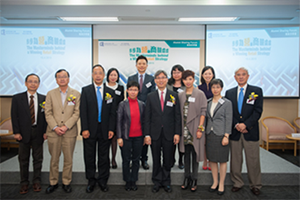 University senior management and three alumni speakers: Mr. Henry Yip (4th from right), Miss Karen Tam (4th from left) and Ms. Jenny Yip (3rd from right)