Making New Wine, Educating New Generation - HKBU Century Club Fellowship Dinner
HKBU Century Club gathered on 12 April 2014 at My Wine in Ngau Tau Kok to learn advanced wine appreciation and wine making process followed by a private kitchen dinner. Alumni and guests had an excellent opportunity to get together in a cosy atmosphere to share the joy of fellowship and delicious gourmet dishes.
The event marks the support to the first HKBU entrepreneurship incubatee named "Local Ginger" which was established by HKBU graduates with aim of organising edutainment activities and retreat for local corporations.
Members and guests participated in wine tasting workshop and paid a visit to the wine cellar. Participants had a fabulous time interacting with one another.
The joy went on at the dinner whereby the famous Chef invited by "Local Ginger" made delicious dishes, demonstrated healthy low-heat cooking and introduced some Chinese medicinal ingredients including fresh Lingzhi mushroom and stem of noble dendrobium. The event ended in the enjoyment of home-made coffee as the finale drink.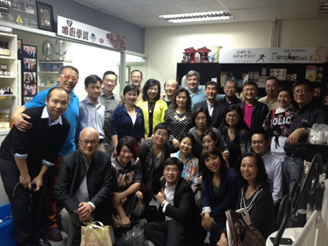 The gathering is well-received by 25 alumni and friends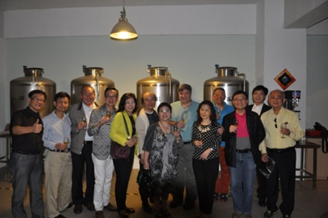 Participants have an unforgettable experience to witness the wine making process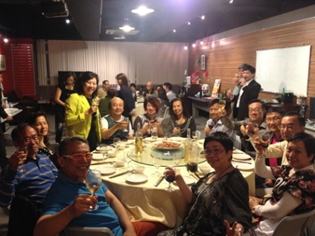 Participants have a fabulous time mingling at the private kitchen dinner