HKBU Alumni Association of Australia held a Chinese New Year gathering at Golden Times Seafood Restaurant in Ashfield, Sydney on 25 February 2021. Participants of the gathering included, among others, President of the Association Sidney Cheng and his spouse, Vice-President Lawrence Chan and his spouse, and alumni Clara Cheng, Peggy Siu and her spouse Andrew Chan, Richard Lam and his spouse Mabel Lam, Prof. Edward Fung and his spouse, Alice Lai, Eddie Chu and his spouse Henie Chu, Nicole Wong, Leung Ting Chun and his spouse Chan Bun Yee, as well as other family members of alumni. The Association also extended their warmest welcome to the alumni ambassador of the City University of Hong Kong Wendy Cheung for taking time out joining the gathering.

The Association has also scheduled a luncheon gathering in celebration of the 65th Anniversary of HKBU on 24 March 2021 at Zilver Restaurant in Haymarket, Sydney. Alumni and retired/former academic and administrative staff of the University, who are now residing in Australia, are cordially invited to participate in this gathering and all future gatherings of the Association by contacting alumnus Sidney Cheng at (61) 415 561 321 or alumnus Lawrence Chan at (61) 410 628 062.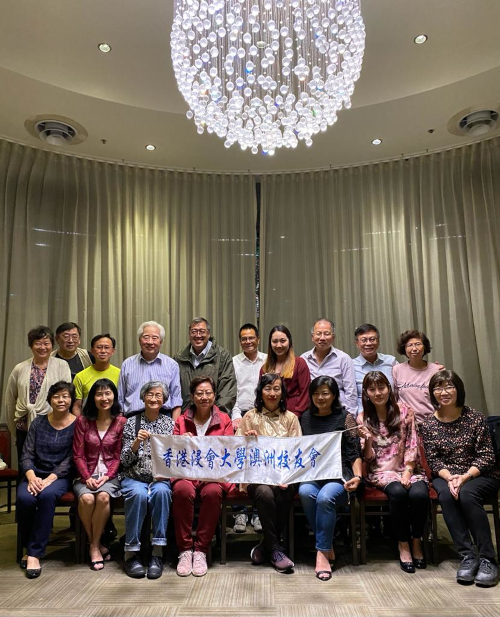 As a tradition, all attending members of HKBU Alumni Association of Australia, and guests pose for a group photo.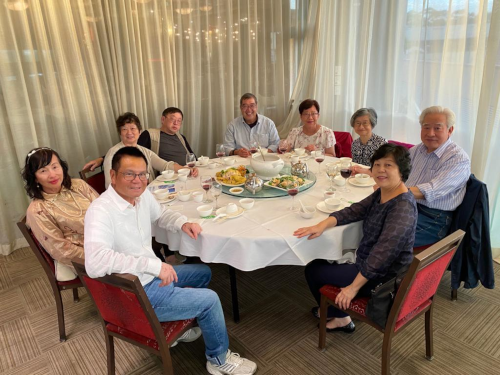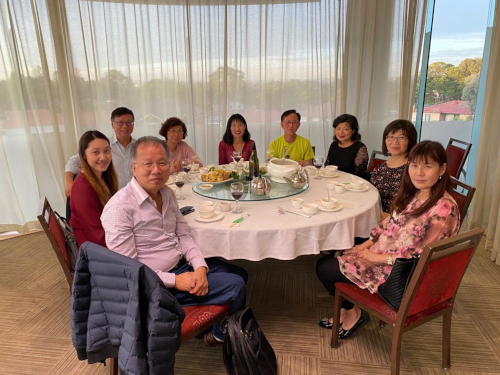 All guests wear a smiley face over a cozy dinner.