On 20 February 2021, HKBU Alumni Association (HKBUAA) organised a Chinese New Year Gathering. Alumnus Tyrone Siu (History), President of HKBUAA, shared with members the latest development of the Association and his forthcoming plan. Alumni enjoyed their time together at the luncheon.

In addition, members of HKBUAA Sports Committee had a luncheon on 14 Mar 2021 after their regular weekly golf practice. Everyone was having a fun time!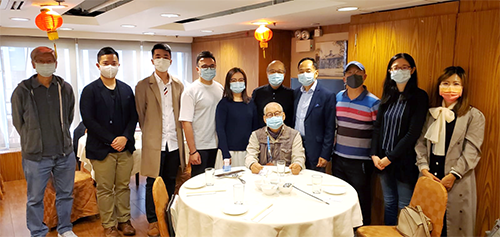 HKBUAA members enjoy the Chinese New Year Spring Luncheon.