78 Class Representatives from different academic programmes of the academic year 2018-19 have been newly appointed. This year marks the eighth year of HKBU Class Representative Scheme since its launched in 2012 by the Alumni Affairs Office (AAO). The Scheme aims to foster stronger ties with the alumni-to-be. Every year, programme directors are invited to nominate their outstanding undergraduate final year students to become Class Representatives who are entrusted to build sustainable relationship between alumni and their alma mater.

AAO constantly organises various activities which offer Class Representatives great opportunities to know each other and learn from outstanding alumni so as to broaden their social network and gain inspiration for career development. These newly appointed Class Representatives will be invited to join the Distinguished Alumni Award High Table Dinner on 18 June (Tuesday) where the four recipients of The Sixth Distinguished Alumni Award will share their experience and wisdom behind their success with the participants. Details of the Dinner will be announced soon.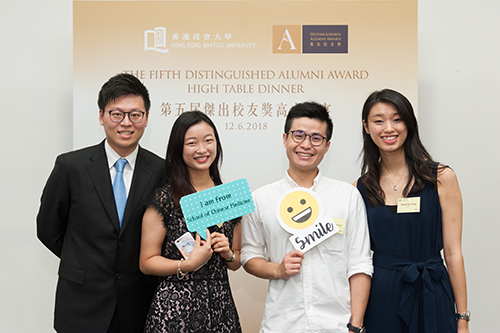 Class Representatives and their invited guests are happy to reunion at the Distinguished Alumni Award High Table Dinner.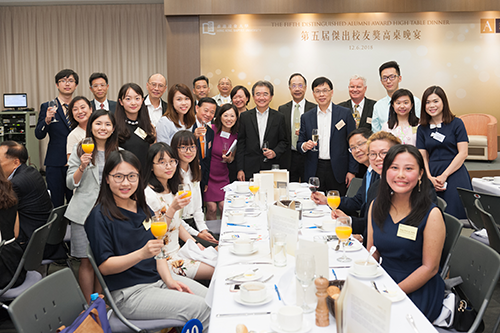 Class Representatives pose for a group photo with the University Management and recipients of The Fifth Distinguished Alumni Award at the High Table Dinner.