Most educators would agree that it is important for students to reach out and learn about the society by participating in co-curricular activities conducted in non-formal educational modes, such as seminars, campus events, workshops and experiential learning activities. These learning opportunities facilitate students to broaden knowledge and horizons as well as expose them to different perspectives concerning the social, economic and cultural development of the society. Alumnus Alvin Ng (Humanities; Education) has benefitted a lot from his experience in social service activities and voluntary work. In addition to gaining valuable practical experience, it also helped him explore his career aspiration.

Strong Dedication to Social Service

Alumnus Ng has been a scout since primary and a student leader since secondary school days. When he grew up, he volunteered at the Hong Kong Committee for UNICEF and helped in organising seminars, sharing sessions and other educational activities for local primary and secondary students to raise their awareness of children's rights in developing countries. These years of voluntary experience have brought great insight for alumnus Ng. Besides equipping him with the organization skills and event management skills, these experiences also helped him better understand himself and reflect on his ambition in education and social service.

Alumnus Ng is now the Life Planning Officer (Second Half of Life) from the Active Ageing Services of the Christian Family Service Centre. He provides community support services for retirees and persons aged between 50 and 65, including consultation, counselling, interest development, etc., with an aim to keep them active and healthy. Alumnus Ng explained, "Today's retirees are very different from those 10 to 20 years ago in social background, education level and life experience. It is important to listen to their views and respect their needs." Alumnus Ng appreciated the opportunity to gain valuable life experience while helping others, which makes him more enthusiastic about social service work.

Stands Ready to Make Contributions

Alumnus Ng always treasures his memorable experience as a student ambassador at HKBU. He recalled, "The Student Ambassador Programme has given me plenty opportunities in organising various large-scale activities, which helped sharpen my communication skills and explore my potentials. This was indeed a great experience of liberal arts education at HKBU!" Alumnus Ng was awarded the Outstanding Student Ambassador in 2014 in recognition of his remarkable performance. Graduated in 2015, he still returns to his alma mater from time to time to share his experience with the new student ambassadors.

Besides, alumnus Ng enjoyed his work experience at the Learning Commons during his studies at HKBU. With the encouragement and recommendation from the colleagues of Student Affairs Office, alumnus Ng received the "Top 10 Outstanding Youth Award" of the "Outstanding Youth Activity Commendation Scheme" run by the Home Affairs Bureau and the Commission on Youth. He was grateful for having won this award. He realized that it is important to put full effort into every task one undertakes. As long as you do your best, others will acknowledge your efforts.

Alumnus Ng is also an advocate of lifelong learning. He encourages HKBU students who are about to join the workforce to set clear goals and equip themselves for meeting future challenges. While pursuing a Master's degree in Education at the University of Hong Kong, he plans to continue his career in coaching. As a final note, alumnus Ng reminds alumni to stay close with the university community and be ready to make contributions to the alma mater and the society.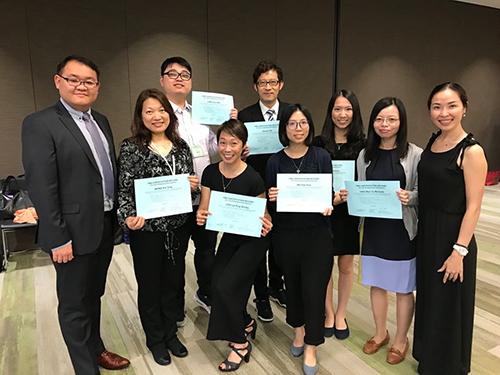 Alumnus Ng (left) believes that the skills learnt in the coaching course is useful to his work at the Christian Family Service Centre.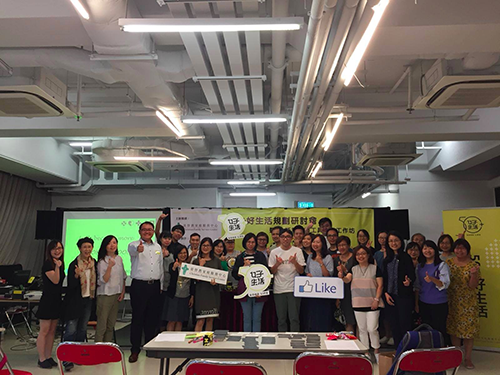 Alumnus Ng (fourth from left) poses a group photo at the activity of Active Aging Services.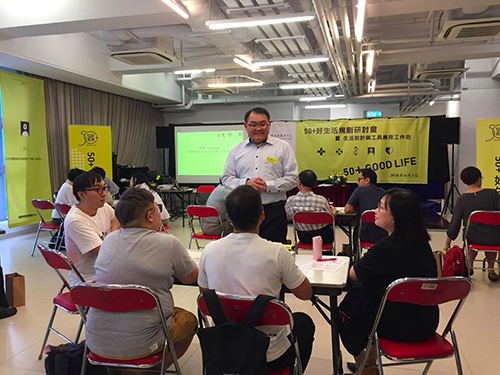 Alumnus Ng conducts training for professional staff of non-profit organisations.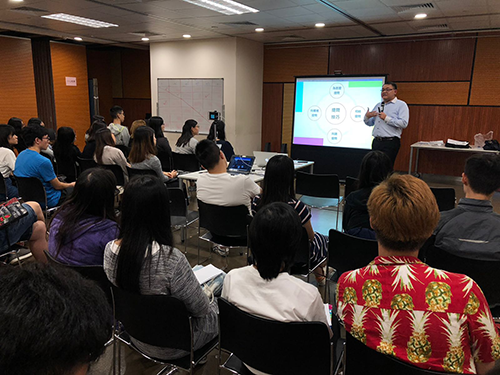 Alumnus Ng volunteers at the Hong Kong Committee for UNICEF as School Speaker.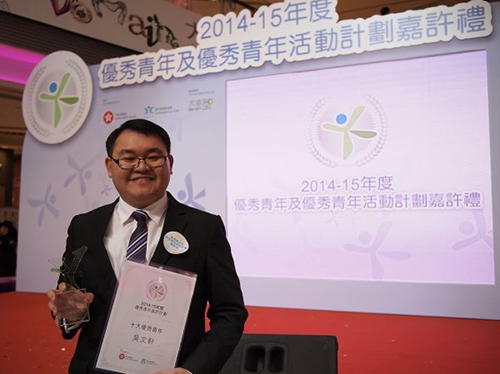 Alumnus Ng receives the "Top 10 Outstanding Youth Award" in 2015.