Over 30 graduates and faculty staff from the Programme of Physical Education and Recreation Studies attended the 20th Anniversary reunion dinner for Class of 1996 on 20 January. At the dinner, the biggest gathering after their graduation, they shared their fond memories and had an unforgettable evening. Everyone looked forward to meeting again and celebrating for their Silver Anniversary.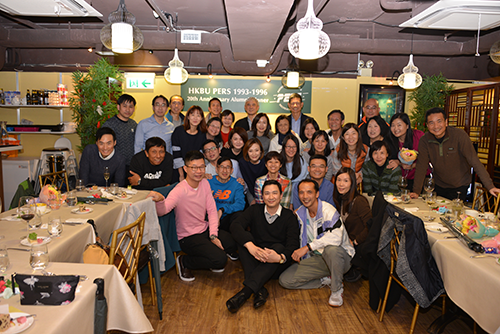 Graduates salute and thank to their professors and teachers.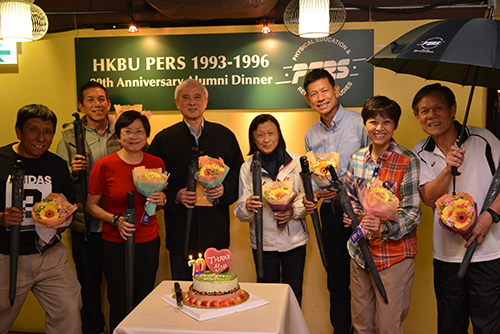 (From left to right) Dr. Louie Lobo, Mr. Cheng Wai-ming, Prof. Chow Bik-chu, Prof. Frank Fu, Prof. Leung Mee-lee, Prof. Chung Pak-kwong, Ms. Hon Sze-sze and Mr. Tang Kim-fai.